Years of defence cuts have left Britain's armed forces "close to breaking", former senior military commanders have warned.
MPs on the Commons Defence Committee were told that the Army was "20 years out of date" while the Royal Navy's anti-submarine warfare capability was "inadequate".
General Sir Richard Barrons, the former commander of Joint Forces Command, said there were currently "existential risks" to the UK homeland which the armed forces were unable to deal with.
He said defence is underfunded to the tune of £2 billion a year and that without more resources there was a danger it would simply "fall over".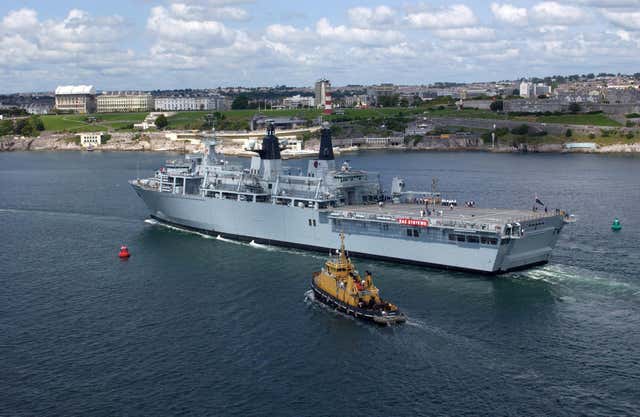 "I imagine the First Sea Lord has a choice between having his left arm cut off or his right arm cut off," he said.
Sir Richard said the forces appeared to be "in denial" about the scale of the problems they faced and that some supposed military capabilities were no more than "holograms".
"Defence is close to breaking. Unless you put more money in it, it will fall over," he said. "The armed forces are to some extent locked in a denial that they can hold this together. They can't hold this together. They are effectively fielding holograms of capability in some cases."
He highlighted the growing range of threats to the UK to which, he said, the forces had no answer.
"We are locked in a daily confrontation with Russia," he said. "We are looking at North Korea which within the next 18 to 20 months will mate a nuclear missile to an intercontinental-range ballistic missile which can reach London. We can't deal with that."
He said the Army was "20 years out of date" lacking air defences, unmanned drones and cyber warfare capabilities.
In a battle, he suggested that it could suffer the same fate as two Ukrainian mechanised battalions which were destroyed in the space of 15 minutes by a combination of Russian drones and long-range artillery.
"We can't deal with that. If we want an Army that can actually fight, we have got to acquire some modern capabilities. It is miles from being able to do that," he said.
Sir Richard said suggestions of further reductions to the Army's armoured strength could leave it unable to make any major to contribution to military operations.
"We are about, if we go down this route, to reduce our armoured capability to the level at which we might realistically volunteer to seize a medium-size market town somewhere in Europe that is accessible," he said.
Sir George questioned proposals to axe the Navy's two amphibious landing vessels HMS Bulwark and HMS Albion in a further round of cost-cutting.
"They exist for a purpose and I am surprised that all of a sudden that purpose is not obvious," he said.
He also warned about the decline of the Navy's anti-submarine warfare capability.
"I think the total of the sum of those parts is in my view inadequate for the current strategic risk," he said.