Former Special Forces soldier Andy McNab has launched petition to help find a home for a fellow SAS veteran who was hailed for his role in the Iranian Embassy siege of 1980.
After serving as a sergeant in the elite force, Bob Curry claims he has been left without somewhere to live as Herefordshire County Council failed to find him housing.
The authority says he has "not provided all the documentation needed to legally register for housing", and has turned down accommodation which has been offered.
Mr McNab has started a petition on Charge.org calling for a suitable, permanent property to be given to Mr Curry, garnering more than 5,700 signatures in a matter of hours.
On the fundraising page Mr McNab said: "After his small business failed, this proud veteran lost his home and his way. He is not getting the help he needs from the authorities.
"Instead he is reliant on handouts from the SAS Regimental Association who are paying for him to live in a B&B."
Mr Curry was part of the team that brought the six-day siege to an end after a group of six men stormed the embassy and took 26 people hostage.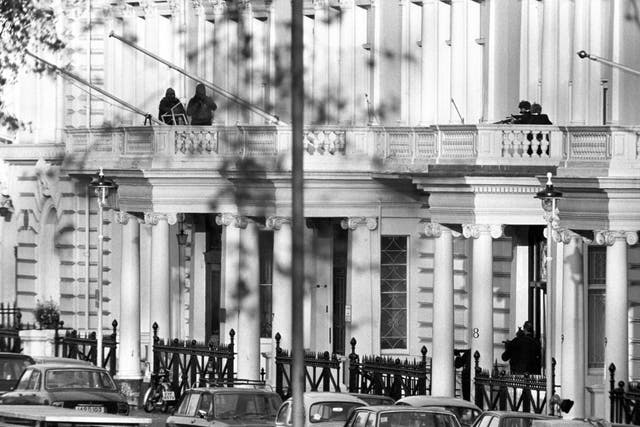 He said he was told by Herefordshire council to fill in forms for a council house in November but is still waiting to hear if he meets the criteria, The Sun reported.
Mr Curry told the newspaper he hated going "cap in hand" to his local authority to ask for help, but he had "no choice".
"It was as if the society I had fought for all my life had turned its back on me," he told The Sun.
"If this can happen to me, it can happen to any veteran. And it is happening to veterans all over the country."
In a statement the council said it was continuing to work with Mr Curry to help him "secure appropriate housing".
"Unfortunately, to date the individual has not provided all the documentation needed to legally register for housing," the authority said.
"However, regardless of this, the council's housing team has found and offered two different forms of accommodation, in areas which were agreeable to the individual, but which have subsequently been turned down."