It was meant to be a year of celebration with the arrival of another royal baby, but 2019 ended up being dubbed the Queen's second annus horribilis.
The birth of the Duke and Duchess of Sussex's son Archie Mountbatten-Windsor brought joy, but the Windsors also faced a host of controversies.
The Duke of Edinburgh was involved in a serious car crash and royal life proved far from plain sailing for Harry and Meghan.
The duchess' rift with her father Thomas Markle continued and the couple were criticised for using £2.4 million of taxpayers' money to renovate their new home. They also came under fire over the privacy surrounding Archie's christening, and for their use of private jets.
Reports of problems first between Meghan and the Duchess of Cambridge, and then Harry and his brother the Duke of Cambridge, refused to subside.
The Sussexes split their household from Kensington Palace, then left the Royal Foundation.
Their almost-successful tour to Southern Africa – funded by the taxpayer – was overshadowed when Meghan launched legal action against the press and Harry delivered a scathing attack on the tabloid press for its treatment of his wife.
In a television documentary, they spoke of their struggles, with Harry saying he had "good days" and "bad days" in his relationship with William.
And then as the year drew to a close, the Duke of York was forced to step down from public duties amid the scandal surrounding his association with convicted sex offender Jeffrey Epstein.
Andrew's disastrous Newsnight interview sealed his fate when he was accused of lacking empathy for Epstein's victims and of failing to show regret over his friendship with the disgraced financier.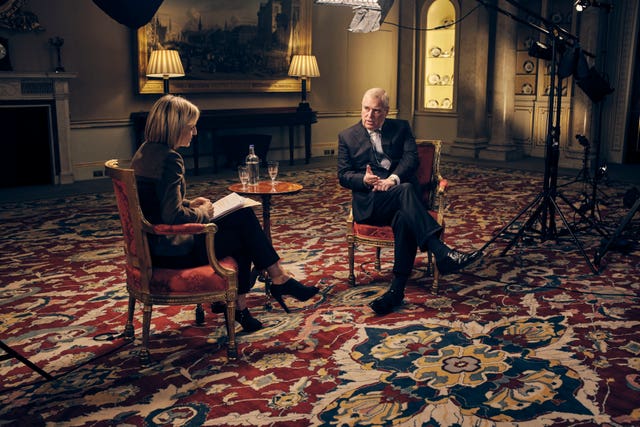 Royal author Penny Junor said: "I think the monarchy is going through very difficult times… I think it's been a disastrous year.
"The hard-working members of the family – Prince Charles, Camilla, William and Kate and the Queen – have all done sterling work, but I think a lot of that has been overshadowed by other things."
She described it as "absolutely unprecedented" that a relatively senior member of the royal family should be forced to retire from public life.
In 1992, the Princess Royal divorced, the Duke and Duchess of York separated, and the Prince and Princess of Wales were splitting up.
Then Windsor Castle went up in flames with public opinion turning against the royals amid fears that taxpayers would have to foot the bill.
The Queen, in an unusually personal address at a London Guildhall luncheon in November 1992 to mark her 40th year on the throne, told guests: "1992 is not a year on which I shall look back with undiluted pleasure."
She added: "In the words of one of my more sympathetic correspondents, it has turned out to be an 'Annus Horribilis'."
With her second son forced out of royal life and the Sussexes causing continued controversy, 2019 is also unlikely to be a year the Queen views with "undiluted pleasure".
A pregnant Duchess of Sussex carved out her royal role, announcing her first four patronages – the National Theatre, the Association of Commonwealth Universities, Smart Works, which helps vulnerable women gain employment, and Mayhew, an animal welfare organisation.
Harry and Meghan visited Birkenhead in Merseyside for a day trip, with the duchess cradling her bump and saying she was six months pregnant and expecting her baby in late April or early May.
The Land Rover Freelander he was driving was hit by another vehicle as he pulled out a driveway at Sandringham onto a busy A road, after apparently being dazzled by the low sun.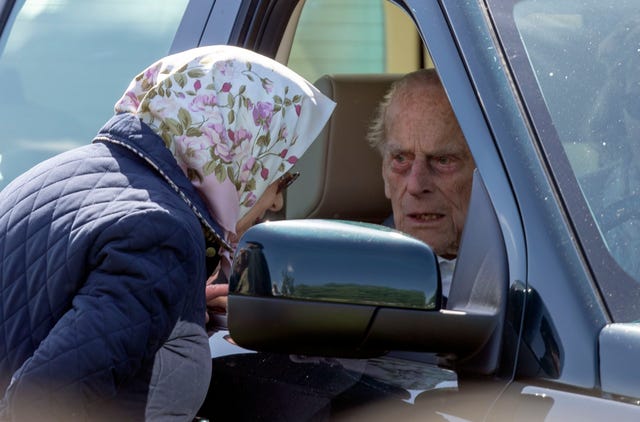 The other vehicle was carrying a nine-month old baby boy, his mother and another woman.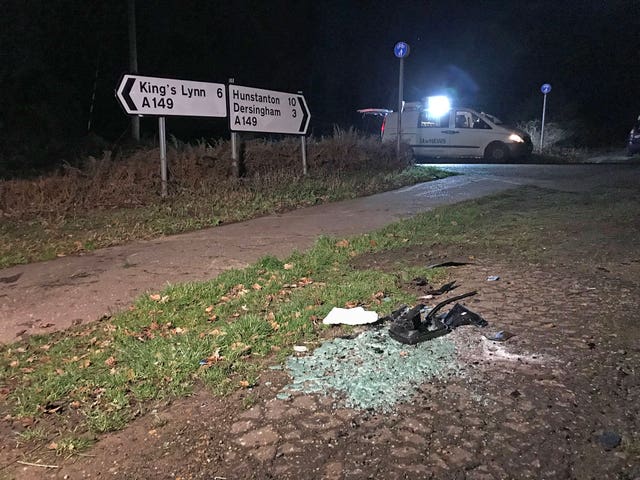 She branded him "highly insensitive and inconsiderate" after he was seen driving without a seatbelt just days after the incident.
Harry and Meghan visited Bristol amid winter snow storms, and the duchess wrote messages of empowerment on bananas in food parcels destined for street-sex workers during a trip to see the charity One25.
The Duchess of Cornwall became a Liver Bird on a visit to Liverpool when she stood between the wings of artist Paul Curtis' mural.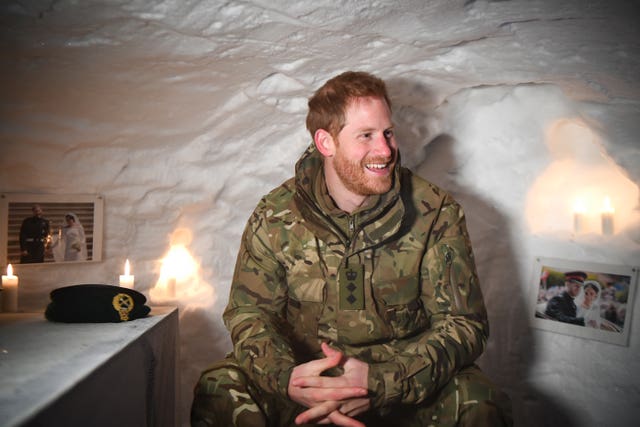 Camilla took a front row seat at London Fashion Week, and Meghan headed to New York City for an exclusive baby shower, with friends said to have picked up the £330,000 bill for private flights and penthouse suite.
Soon after Meghan's return, the Sussexes went to Morocco for a three-day official visit, which saw the duchess get a good luck henna tattoo and call on women "to challenge everywhere in the world".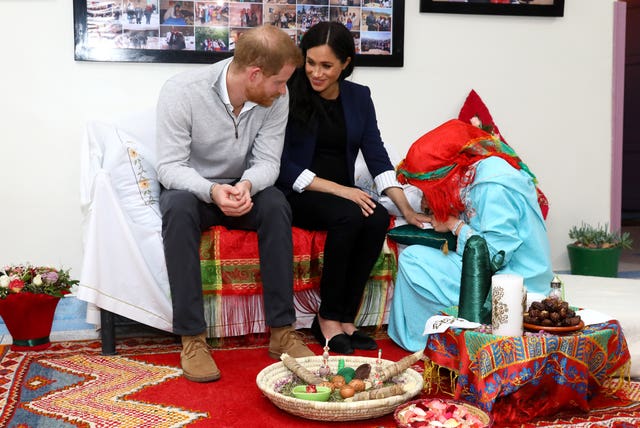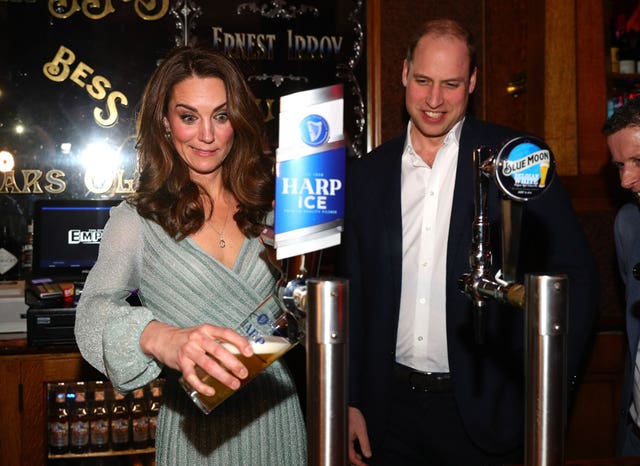 The royal family gathered at Buckingham Palace for a reception to mark the 50th anniversary of the investiture of the Prince of Wales, with guests including the Welsh band the Stereophonics.
William and Kate visited Blackpool, where they were shown around a derelict property to learn about a renovation scheme.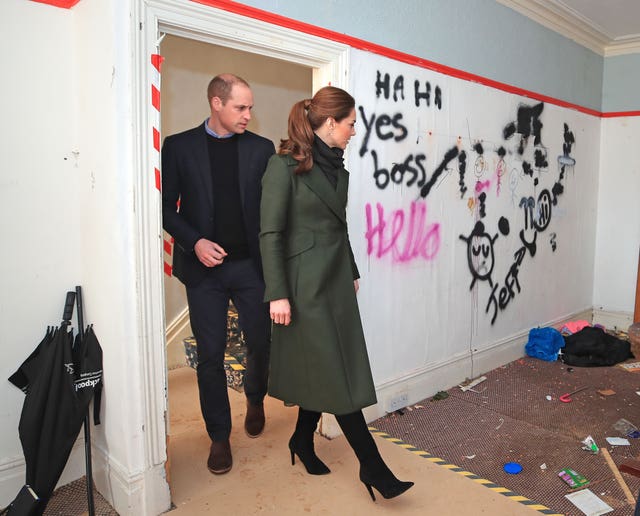 Philip handed over his patronage of the Outward Bound Trust to his son the Duke of York.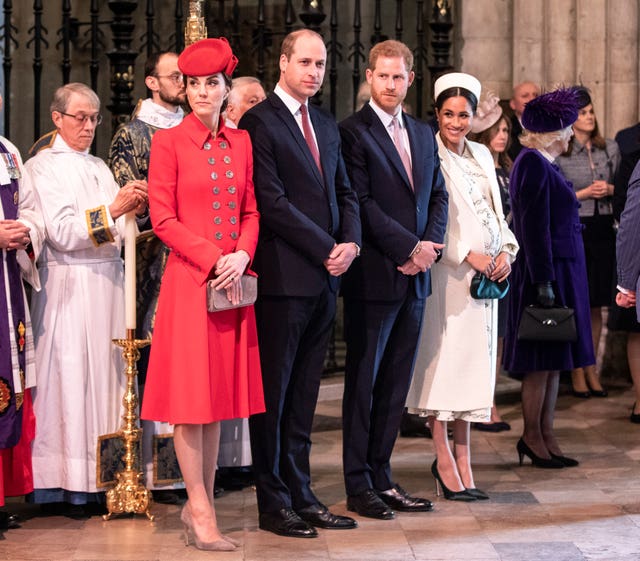 The Queen and Kate went on a joint engagement to King's College London.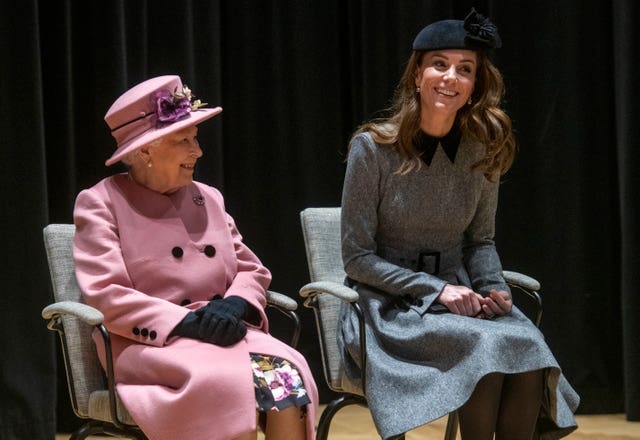 They also made a historic trip to Cuba, becoming the first royals to visit the Communist state in an official capacity, where they were greeted by scores of tourists on a guided walk of old Havana.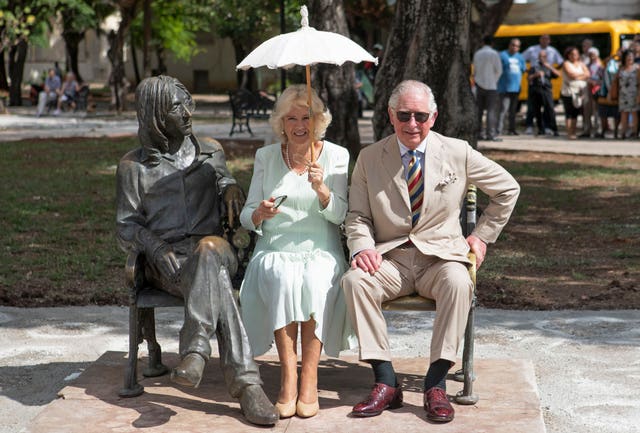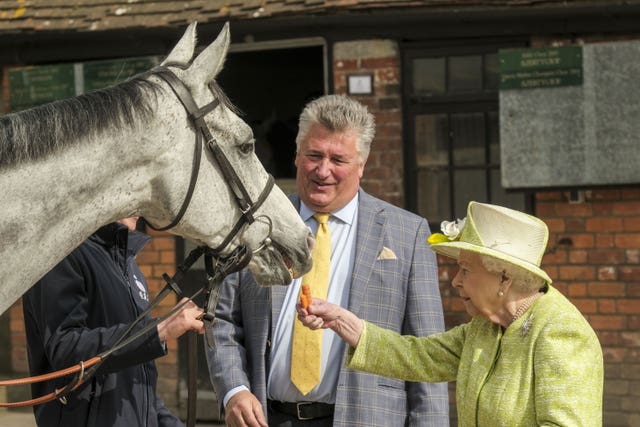 Harry and Meghan set up their own Instagram account @SussexRoyal, with the duke warning just one day later that social media was "more addictive than drugs and alcohol" at a roundtable discussion on young people's mental health.
In a speech warning of environmental catastrophe, the Prince of Wales paid tribute to broadcaster Sir David Attenborough, joining him, William and Harry at a screening of the Netflix documentary Our Planet.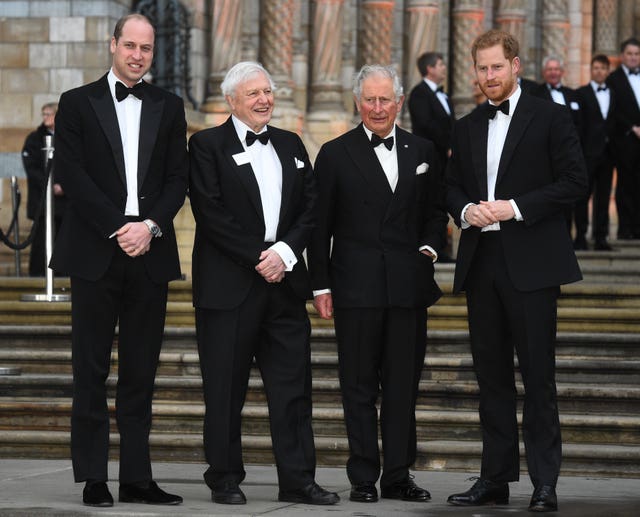 It emerged William had spent three weeks working with MI5, MI6 and GCHQ, to better understand how the UK's security and intelligence agencies operate.
Princess Eugenie made a rare appearance at an official event, joining the Queen at the Maundy Thursday service.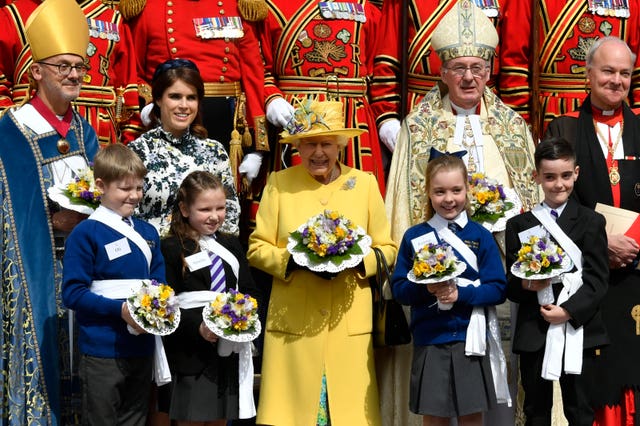 Father-to-be Harry appeared relaxed at an Anzac Day service as he awaited the birth of his first child, joining Kate at the event in Westminster Abbey.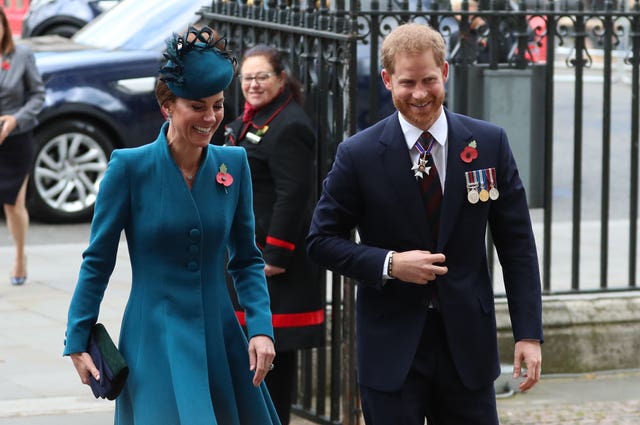 Princess Charlotte turned four, and just days later came the news royals fans were waiting for – Meghan had given birth to a son, weighing 7lb 3oz, on May 6.
Harry announced the baby's arrival to the world, saying his son "was to die for", and two-day-old Archie Harrison Mountbatten-Windsor made his debut at a Windsor Castle photocall.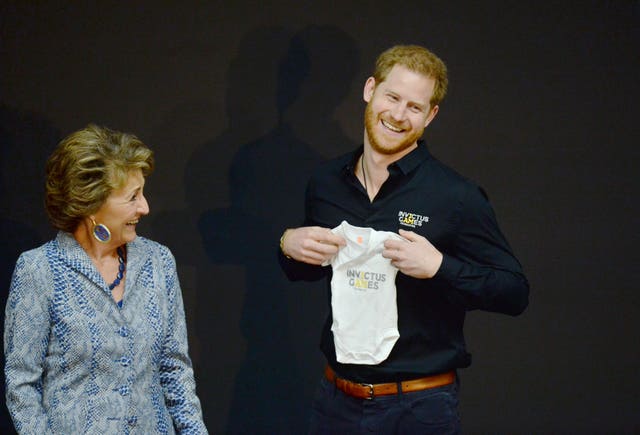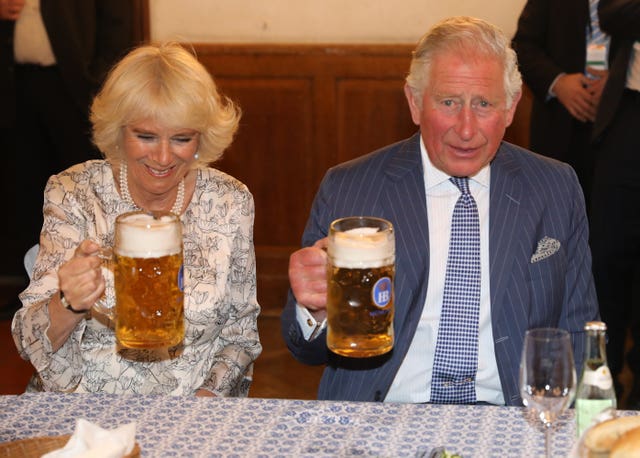 Another royal wedding took place at St George's Chapel, Windsor Castle, when the daughter of Prince and Princess Michael of Kent, Lady Gabriella Windsor, married Tom Kingston.
Guests included the Queen, Harry and, in a rare outing, Philip.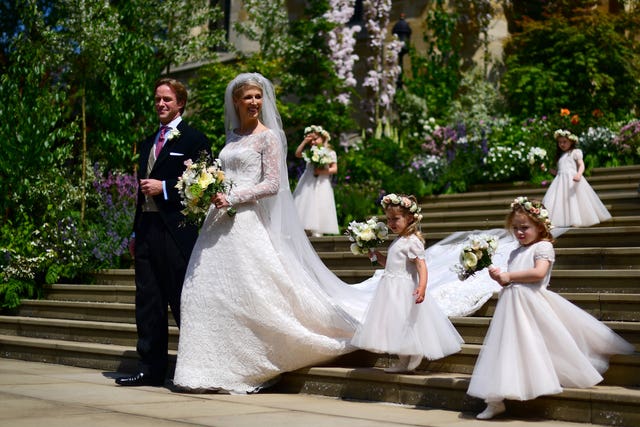 Kate showed the Queen around the exhibit, having picked up stray leaves and twigs beforehand which she stuffed into her handbag and handed to an aide.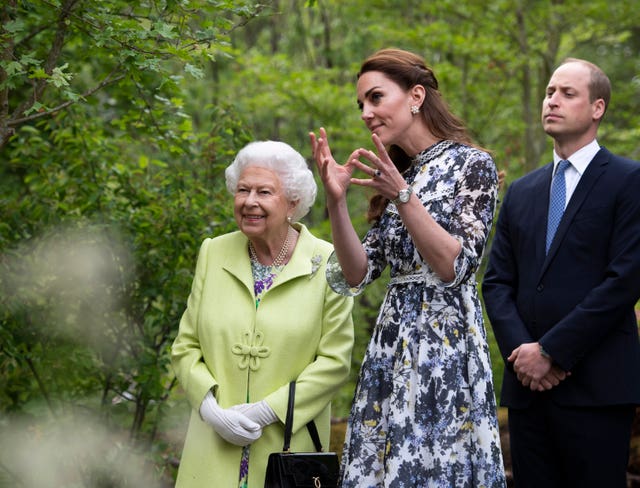 While being given a demonstration of a self-service till, the monarch asked if customers could fool the modern technology, saying: "You can't cheat then?"
The Queen also visited the headquarters of British Airways at Heathrow Airport, London, to mark their centenary year, and was shown the ticket used for her first flight to the Commonwealth six months after her coronation.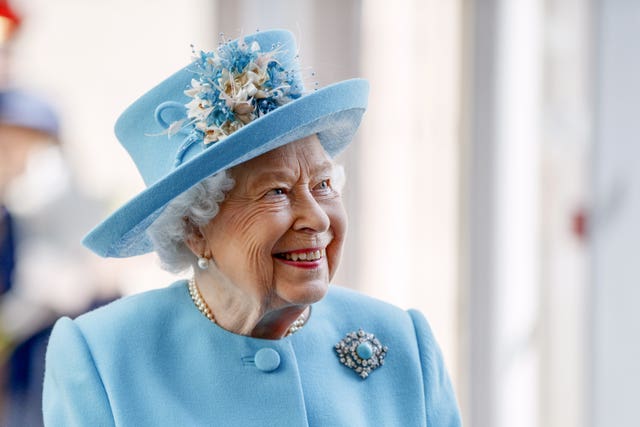 Donald Trump paid a controversial state visit to the UK, when his handshake with the Queen looked like a fist bump.
He brought along four of his five children and was feted with an opulent state banquet at the palace.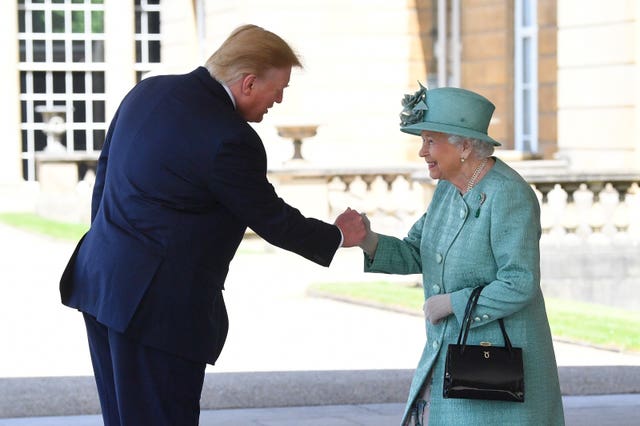 He also sat next to the Queen at the D-Day 75th anniversary commemorations in Portsmouth.
Mr Trump later boasted about having "automatic chemistry" with the monarch, describing her as a "spectacular woman".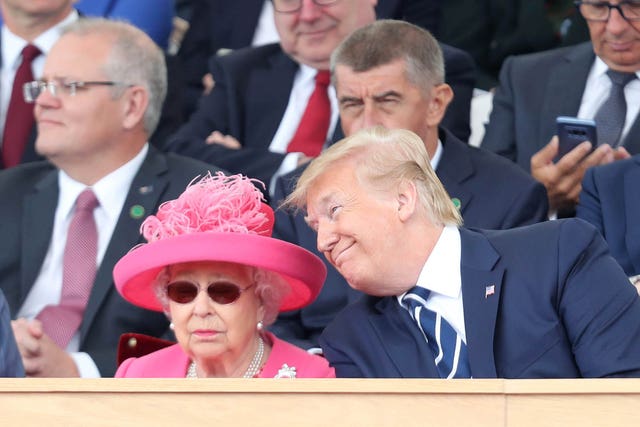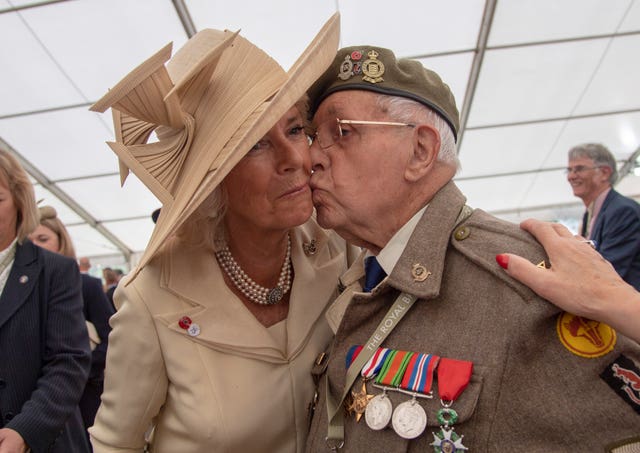 Philip turned 98, and the royal financial accounts revealed Harry and Meghan's Frogmore Cottage was renovated with £2.4 million of taxpayers' money.
Garter Day and Royal Ascot saw the Queen and other royals gather for the annual events, as the Earl and Countess of Wessex celebrated their 20th wedding anniversary.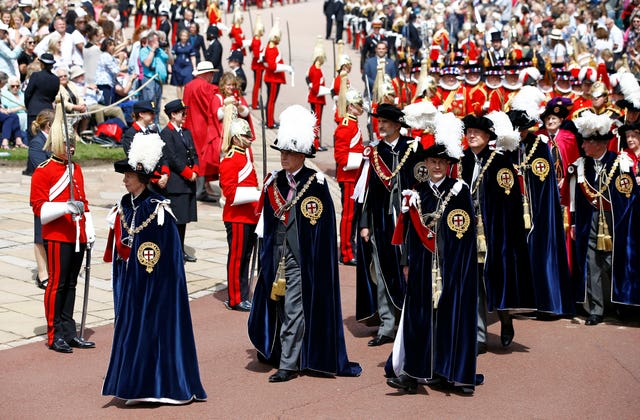 William said it would be "absolutely fine by me" if in the future his children came out as gay or lesbian, as he visited the London headquarters of LGBT charity the Albert Kennedy Trust (AKT).
The Queen hailed the "remarkable" Scottish Parliament as she addressed the chamber to mark its 20th anniversary.
On July 1, Charles marked the 50th anniversary of his investiture as the Prince of Wales.
The Queen was joined on a tour of a Gorgie City Farm in Edinburgh by a duck named Olive, who strolled ahead of the monarch.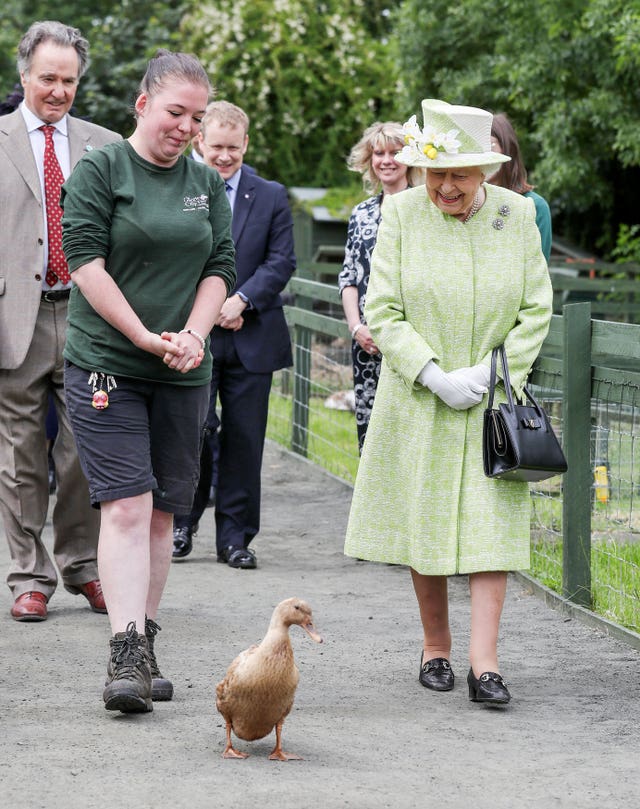 Harry and Meghan were criticised after deciding not to release the names of their son's godparents, and for only using their own photographer.
But the pair did release images of their son afterwards.
The Queen turned 93 in 2019, but insisted she was up to a key part of her duties when she visited the National Institute of Agricultural Botany near Cambridge.
Asked whether she would perform a tree planting on her own, she remarked: "No, no, I'm still perfectly capable of planting a tree."
Meghan and Kate sat together for the women's singles final at Wimbledon with the ex-Suits star rooting for her friend Serena Williams.
It followed an incident the week before when a royal bodyguard told a tennis fan not to take pictures of Meghan because she was there in a private capacity.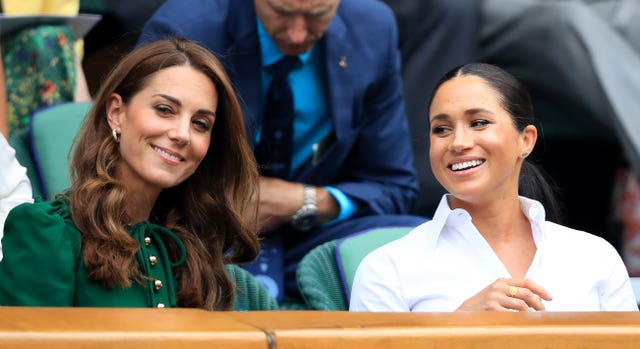 Harry and Meghan met Beyonce and Jay-Z at the European premiere of Disney's The Lion King.
American singer Pharrell Williams who was also in the line-up told the Sussexes their relationship was "significant" and "beautiful", with the duchess appearing to add: "They don't make it easy."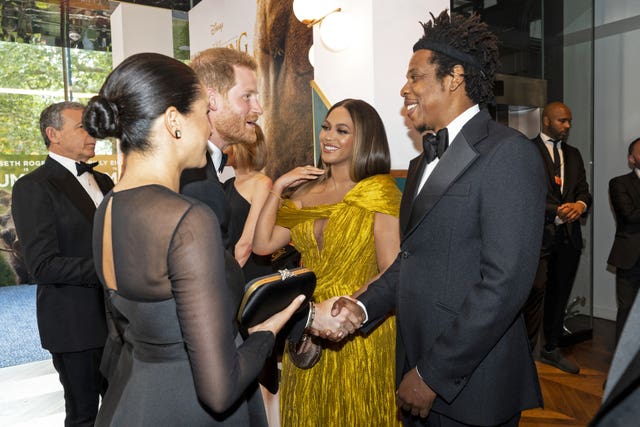 Meghan guest-edited British Vogue, bringing together 15 women for the cover for the September edition entitled Forces for Change, while Harry told chimpanzee expert Dr Jane Goodall he will only have two children for the sake of the planet.
Meghan celebrated her first birthday as a mother on August 4, with Harry posting on Instagram as the duchess turned 38: "Happy Birthday to my amazing wife. Thank you for joining me on this adventure! – Love, H."
Charlotte was spotted poking her tongue out at King's Cup yachting regatta on the Isle of Wight, where William and Kate raced against stars including adventurer Bear Grylls and comedian John Bishop.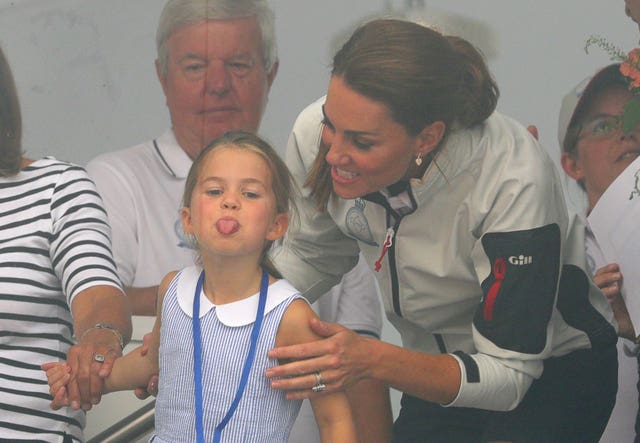 New footage emerged showing him inside the paedophile's Manhattan mansion in 2010 after his release from prison.
In legal documents, Andrew was accused of touching the breast of a young woman at one of Epstein's homes, which the duke categorically denied.
Harry and Meghan faced a row over their use of private jets after taking four flights in 11 days despite championing environmental causes.
Sir Elton John escalated the situation by stepping in to defend them, saying he provided them with a private flight to "maintain a high level of much-needed protection".
An excited Charlotte started school in September, joining older brother Prince George at private school Thomas's Battersea, with William and Kate there to see her off on her first day.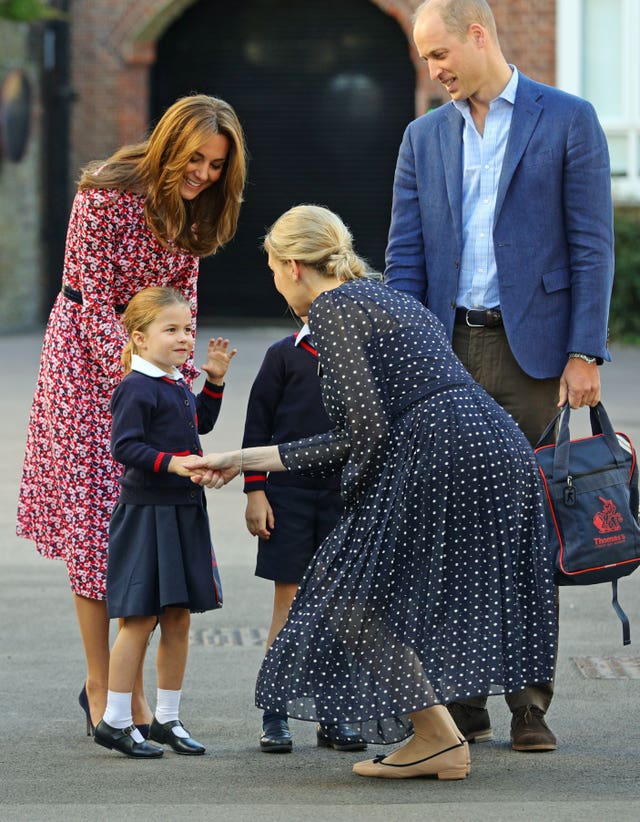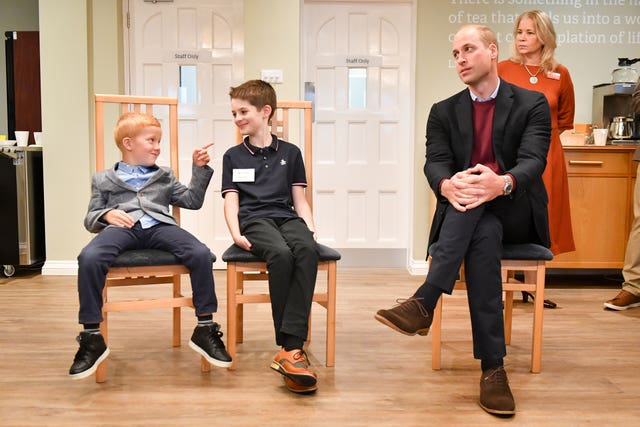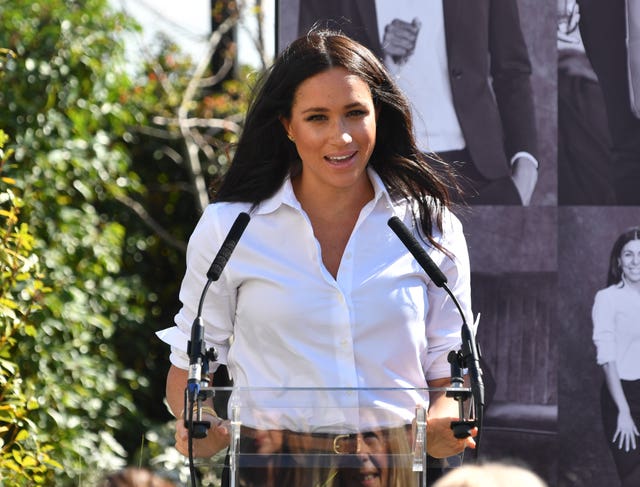 The youngster received a welcome kiss from Archbishop Desmond Tutu in Cape Town, South Africa.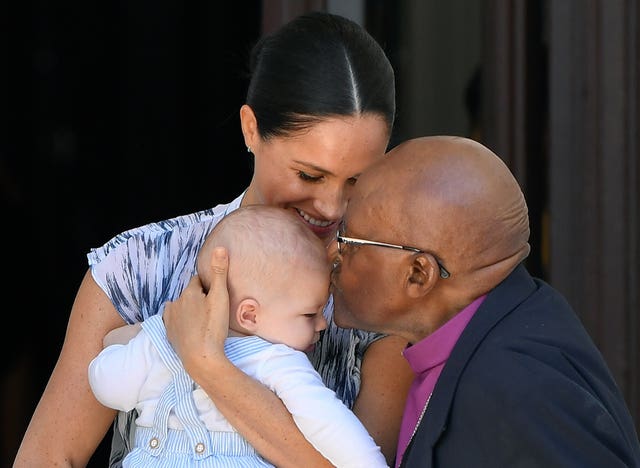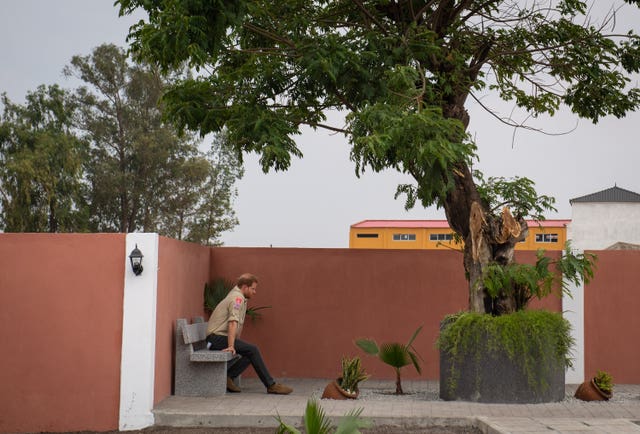 There was joy for the royals when Princess Beatrice announced her engagement to property tycoon Edoardo Mapelli Mozzi.
The end of Harry and Meghan's tour was overshadowed when the duchess launched legal action against a newspaper group over allegations it unlawfully published a letter she wrote to her father.
Harry, in a lengthy statement, accused the tabloid press of a "ruthless campaign" against his wife.
He then began separate legal action against two newspaper groups over accusations of phone hacking.
The Cambridges meanwhile went to Pakistan – their most complex tour to date – amid heightened security and political tensions.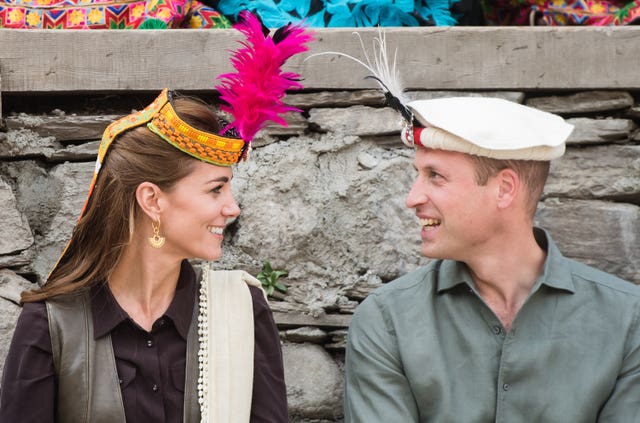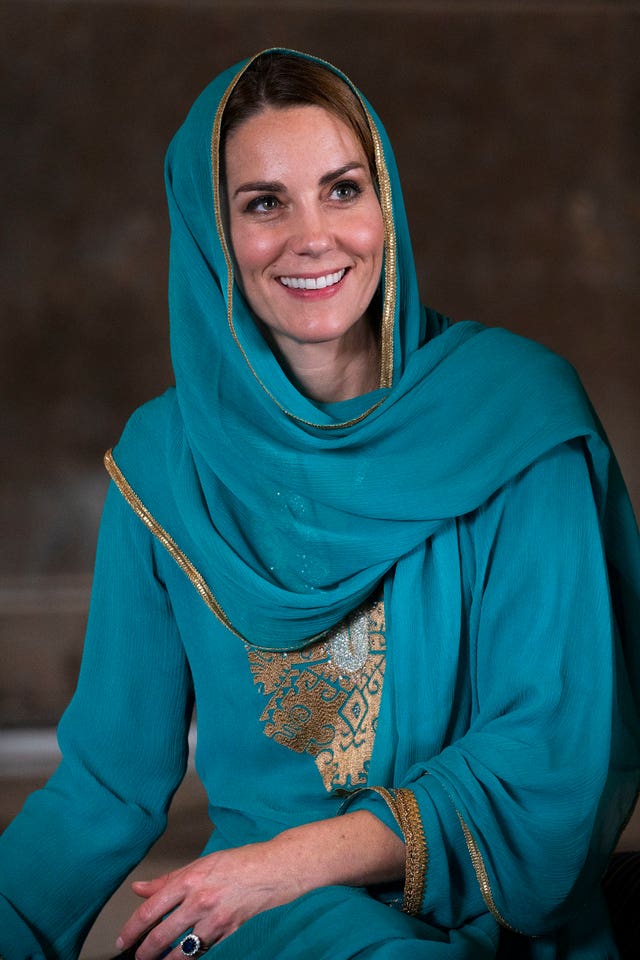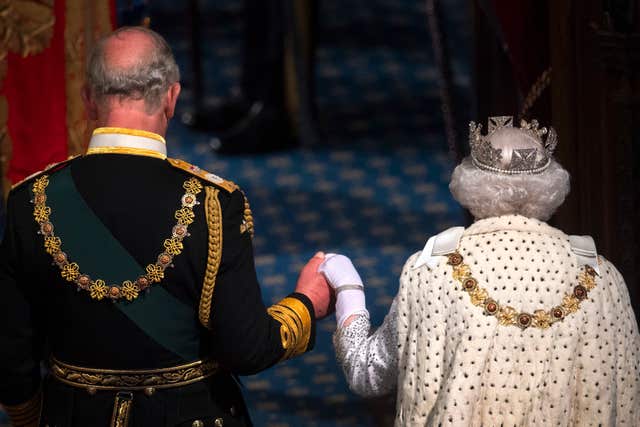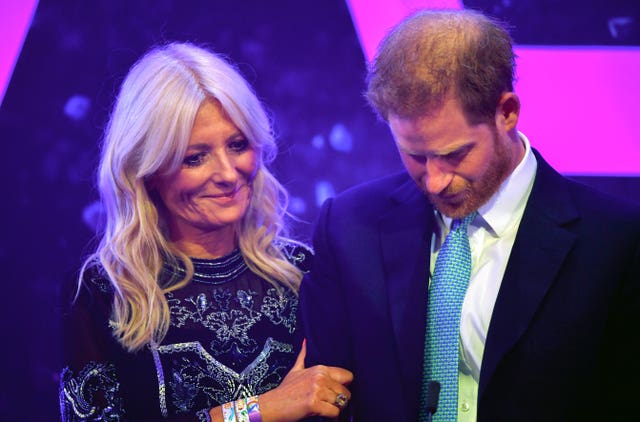 Meghan held a roundtable discussion at Windsor Castle on initiatives to improve gender equality, bringing Harry along and warning that female empowerment "can't happen without men".
Charles went to Japan to witness a ritual-laden, centuries-old ceremony as Japan's Emperor Naruhito proclaimed his ascension to the throne.
The Queen's senior dresser and confidante Angela Kelly wrote a book about her close working relationship with the monarch, revealing she wears in the sovereign's shoes.
Meghan made her first visit to Westminster Abbey's Field of Remembrance with Harry and hugged the families of veterans and joked with older soldiers.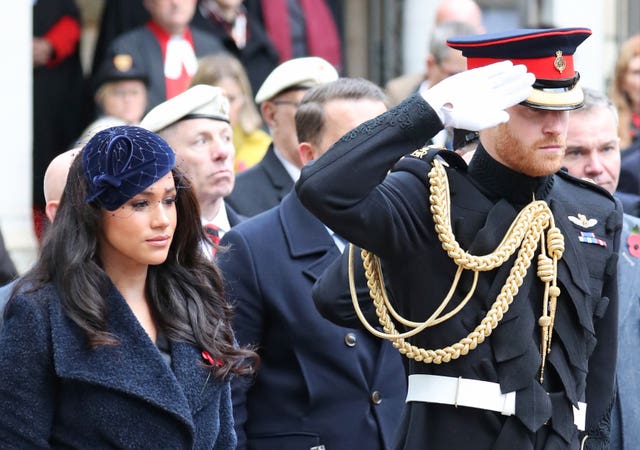 Charles took a ride in a rickshaw and flipped chapatis in a Sikh temple in Delhi on a busy two-day trip to India.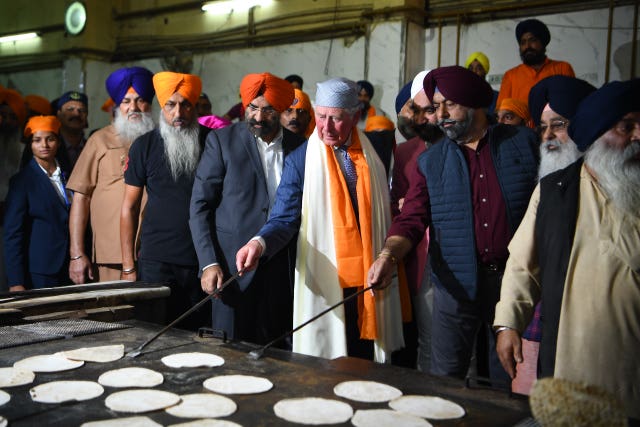 Then came the royal family's worst controversy of the year.
The Duke of York quit public life in November in an unprecedented move for a royal in modern times after staging a disastrous BBC Newsnight interview about his association with Epstein.
He was criticised for showing a lack of empathy towards Epstein's victims and a lack of remorse over his friendship with the disgraced financier.
He also refuted claims he sweated heavily while reportedly dancing with Ms Giuffre in Tramp nightclub, saying he had a medical condition at the time which meant he did not sweat.
Mounting pressure followed with firms including BT and Barclays cutting ties with Andrew's charity work, forcing the duke to quit royal life.
Lawyers for Epstein's alleged victims called on the duke to give a formal statement to the American authorities.
Andrew's troubles did not end there.
Ms Giuffre gave her first UK television interview to BBC Panorama, saying she was left "horrified and ashamed" after an alleged sexual encounter with Andrew in London in 2001.
The programme said Andrew sent an email to Ghislaine Maxwell, who is accused of procuring girls for Epstein, in 2015, asking for her help in dealing with the claims by Ms Giuffre, then known as Virginia Roberts.
Elsewhere, William visited Kuwait and Oman, and the Queen hosted Donald Trump and other world leaders at a Nato reception at Buckingham Palace.
The Princess Royal trended on Twitter after it was reported the Queen had chastised her daughter for not greeting Mr Trump, and that the princess responded with a shrug.
But in fact, Anne was standing back as she was not part of the official welcoming party, and telling the Queen Mr Trump was the final politician to be greeted, she raised both her hands in the air, laughed and remarked: "It's just me."
William and Kate filmed a BBC festive special A Berry Royal Christmas with TV cook Mary Berry, with Kate revealing one of Louis' first words was "Mary" because they have so many of her cookbooks.
At the end of a busy year, there was another state opening of parliament for the Queen as head of state – just nine weeks after the last – following the general election.
Meanwhile, the Duke of Edinburgh spent four nights in the King Edward VII's Hospital in central London for treatment relating to a "pre-existing condition".
He left on Christmas Eve morning after he was discharged by his doctor.
Prince George and Princess Charlotte joined the Queen at the royal family's traditional Christmas Day church service on her Sandringham estate for the first time, while in her Christmas Day message the monarch said she had been "struck" by the "sense of purpose" younger generations have shown in tackling issues like climate change.
She also acknowledged the "bumpy" path her family and the country had faced during the previous 12 months.