The Queen has told Scotland's First Minister Nicola Sturgeon it is "very nice to be back again" as the two women met for the first time in more than a year.
The head of state welcomed Ms Sturgeon for an audience at the Palace of Holyroodhouse in Edinburgh and told her "a year's gap is incredible", with the politician replying: "Absolutely."
Covid restrictions forced the cancellation of Holyrood week last year, the official period when the Queen travels to Scotland for a series of engagements including a formal meeting with the First Minister.
Members of the royal family have joined the Queen for part of her official stay in Edinburgh, with her grandson the Duke of Cambridge – who is known as the Earl of Strathearn while in Scotland – travelling with his grandmother for a factory visit on Monday.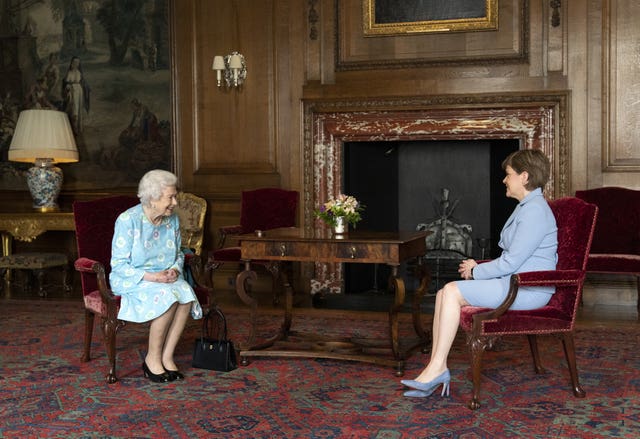 The Princess Royal will accompany her during events on Wednesday and Thursday and the Earl and Countess of Wessex also visited Scotland this week.
Later, the First Minister was asked about her discussion with the Queen during a coronavirus briefing and she replied conversations between the head of state and the leaders of governments in the UK are private and confidential.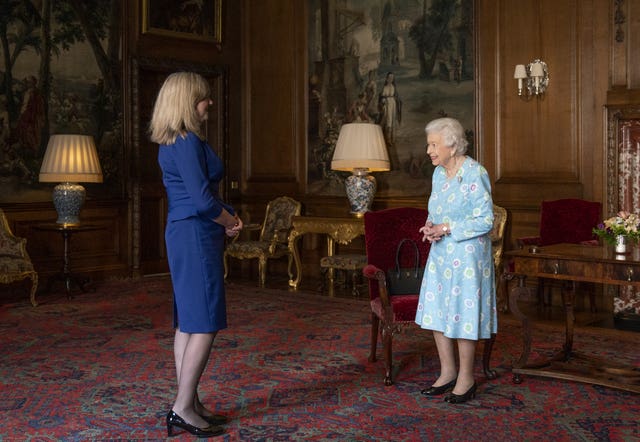 "And hopefully, a sign of that return to normality, that I was able to have those conversations with her today and able to wish her well for her week here in Scotland."
The Queen also spoke with Alison Johnstone MSP, who became Presiding Officer of the Scottish Parliament after May's election.