The first phase of physical preparation works for rebuilding Glasgow School of Art's fire-damaged Mackintosh building has been completed, art school bosses have said.
The world-renowned building, designed by Charles Rennie Mackintosh, was extensively damaged when a blaze broke out late on June 15 2018 as it neared the end of a £35 million restoration project following a previous fire in May 2014.
A Scottish Fire and Rescue Service (SFRS) investigation was unable to establish how the 2018 blaze started and recorded the origin and cause as "undetermined".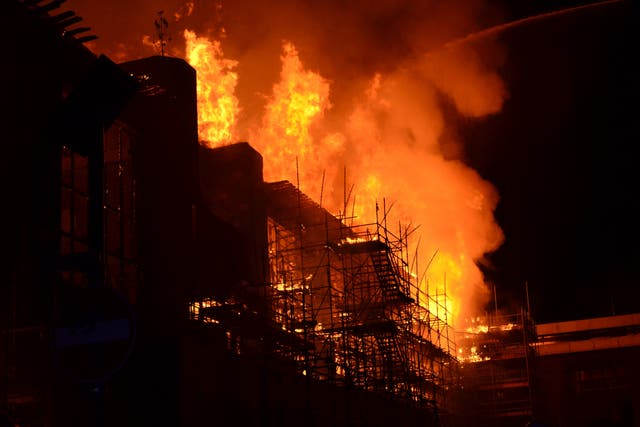 More than 5,500 of tonnes of fire-damaged material have been removed from the site.
Phase Two of the project, which includes enabling works for the faithful reinstatement of the building – the preferred option identified in the Strategic Outline Business Case (SOBC) in 2021 – is now under way.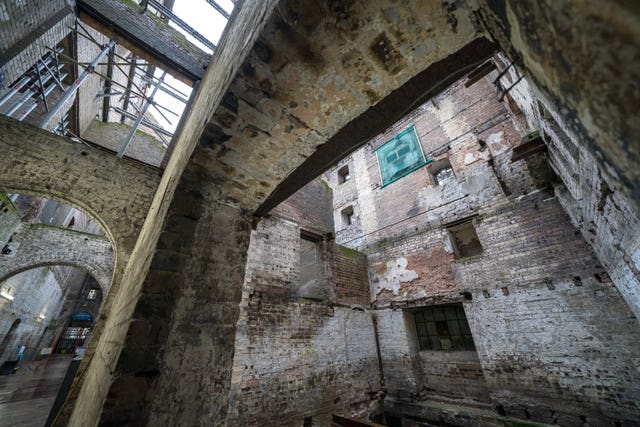 "Our vision for the Mackintosh Building is that it will be home for a GSA Graduate School bringing together our postgraduate students with researchers from across the globe who are making world-leading, innovative work.
"We will also bring back to their original use key spaces such as the drawing studios, which will be timetabled for all students, recognising that drawing is already a distinctive and defining attribute of the GSA graduate.
"Partnership will be at the heart of the rebuild, and we will continue to collaborate with a wide range of people as we work to bring back this remarkable and inspirational building for our students and staff and a major resource for our community and for the city."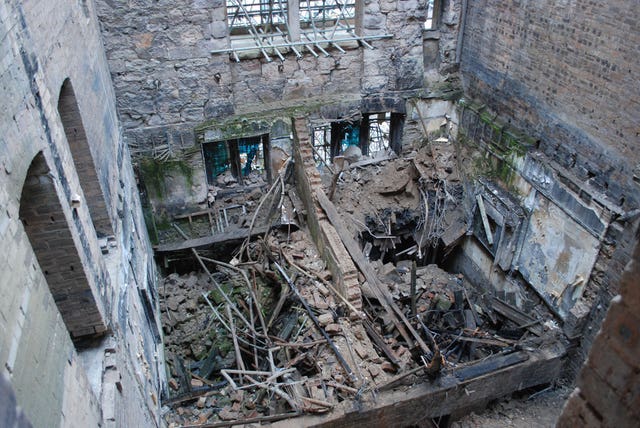 In its report published in January last year, SFRS said that due to the extensive damage at the site and the fact physical evidence was destroyed in the fire, investigators were unable to determine what started the blaze.
Eleanor Magennis, GSA director of estates, said: "We are committed to reinstating the building through retention of as much of the original fabric as possible.
"The last year has seen us progress the huge task of assessing every part of the building whilst starting the key work streams for the faithful reinstatement.
"In the coming weeks we will begin the process of reinstating the internal structure, which supports the building, and construction of the temporary roof structure.
"Alongside these preparation works inside the building, an expert team has also been developing the strategic brief for the rebuild within the context of our overall Estates Strategy, central to which is a commitment to making a positive contribution to Garnethill and progressing our aim to achieve net zero."