British singer-songwriter FKA Twigs has said she wanted to create artwork for The Wild Escape project to inspire children to have a "genuine connection" with nature as was instilled in her when she was growing up.
Hundreds of museums across the UK have joined forces in the largest ever art collaboration to motivate children to "respond creatively" to the threat to the natural environment.
Leading artists have created artworks to inspire children to take part, including 35-year-old Twigs, who created a piece inspired by Diego Velazquez's Rokeby Venus and Shibata Zeshin's Two-Fold Screen.
"I know that, when I was young, there were certain things that my parents took me to, even craft fairs.
"I remember my mum used to do this amazing project every time the season would turn. We'd make a collage of summer things or spring things or autumn things or winter things and find orange leaves and acorns and stick them all down and it would be a collage, it would be on the kitchen table maybe for two or three weeks.
"We'd completely cover it and it helped me learn about acorns and conkers and leaves and the different seasons, and I guess this could be a version of that for a child or hopefully many children across the UK."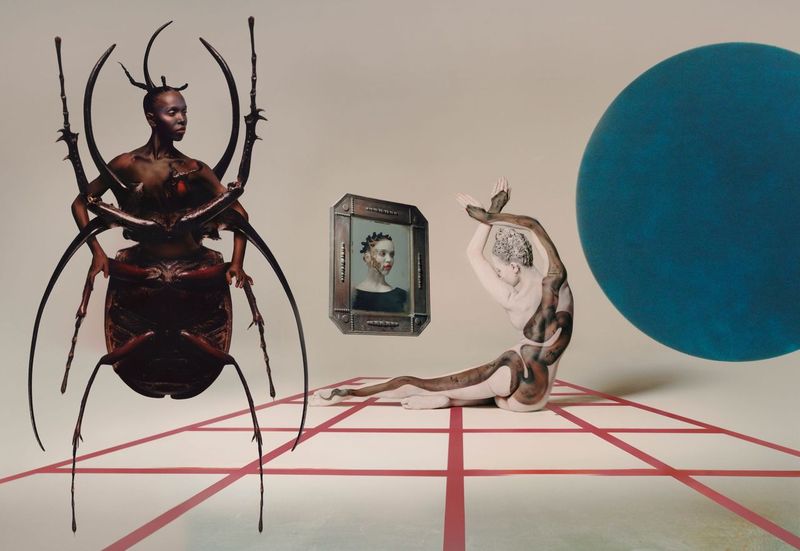 Twigs, whose real name is Tahliah Barnett, said she is "very inspired" by the world around her.
"I love things that feel authentic and I love things that feel organic and wild, I consider myself a wild woman and a wild artist," she told PA.
Speaking about her artwork, she said: "It's sort of a personal self-portrait to do with the world and fertility and eternity and questioning my legacy and whether I'll have children and all of these things, and I've used the animals and the creatures to represent how I'm feeling.
"The courage of a tiger, and the snake is fertility and rebirth, and then the beetle is eternity. It's kind of an expression of where I'm at, but really dialling into the animals and nature around me to help get those feelings across."
She told PA: "I think that humans have a need to create and I think that's what we all should be doing. We are all artists inside and it helps us get our feelings out and our emotions out and, when we connect to that, I think that humans are divine.
"When we're not connected to creating and expressing work we can be mean and self-centred and quite ugly. But when we're pouring our hearts out, that's when we're the most divine, I think."
Other artists producing artworks include Heather Phillipson, who created the Fourth Plinth whipped cream sculpture in Trafalgar Square, artist-turned-stage designer for the stars Es Devlin, and Turner Prize winner Mark Wallinger.
The 51-year-old told PA: "The extent of the emergency cannot be overstated. This is not something nice and pretty and something we want to do because it's nice – this is an emergency and we all have to get involved."
Over four months Devlin drew the most endangered of the 15,000 species that live in London to "learn them" and decided to draw the Phoenix Fly for her artwork.
She said: "There are 15,000 species of Londoners, only one of them is human, that just puts us in context. Every time you learn the name for an animal, you make space for it.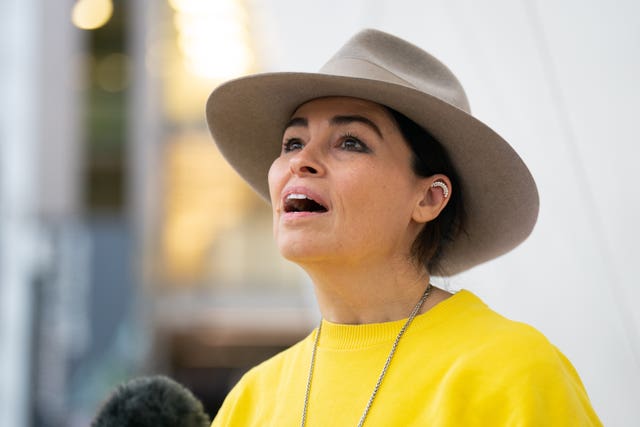 "Let's just make sure they're learning the names of their fellow London species or their fellow global species – we are just one of many.
"That's why I'm looking for something completely radical, which is a redefinition, a shift of focus, a shift of perspective, a redefinition of nature being inside us."
Meanwhile, Wallinger, who won the prestigious Turner Prize in 2007, said his piece was inspired by John Keats' poem Ode To A Nightingale.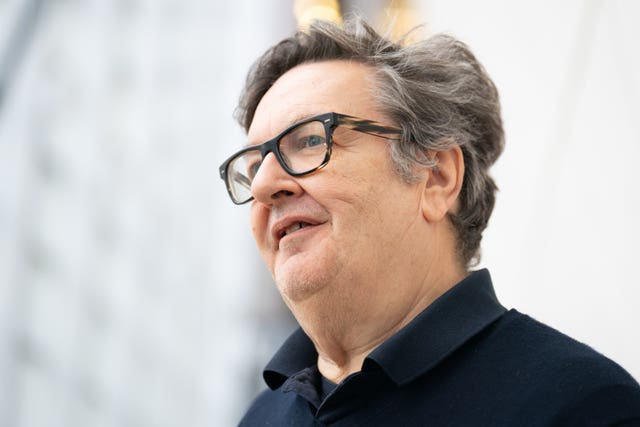 "So I've redacted 93% of the poem just to leave the final four-and-a-half lines where the nightingale disappears."
The 63-year-old added that The Wild Escape project, which was launched on Tuesday at the Natural History Museum in London, is "utterly crucial".
"I used to haunt this place as a child," he said.
"I was very keen on drawing, and I was very keen on nature and those are the two greatest loves and passions of my life, and they grew out of visiting museums like this and the other national galleries and enriched my life."
Artists Rana Begum, Mollie Ray and Yinka Shonibare, as well as Tai Shani, Clare Twomey and Angela Palmer, have also created works for the project.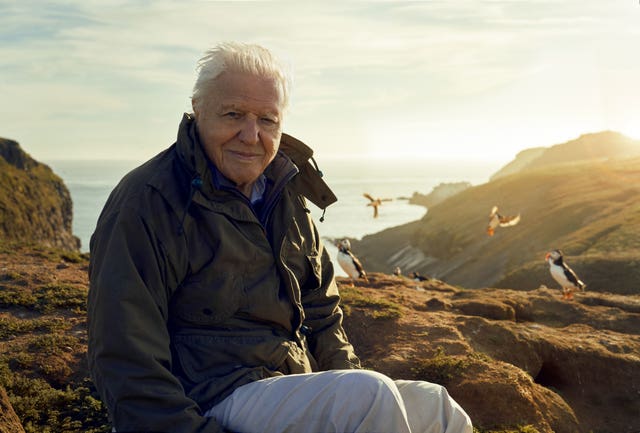 Emmie Kell, director for museums and cultural property at ACE, confirmed on Tuesday that the organisation has given £890,000 to The Wild Escape – one of the "largest awards" it has made to a museum project.
– The Wild Escape is open to every primary school-age child to take part from now until July.