The Government has faced claims of doing "nothing" to find 76 asylum-seeking children "missing" from Home Office-run accommodation in a seaside community.
MPs from Brighton and Hove voiced concerns about vulnerable children being "dumped by the Home Office" in hotels in the area, amid reports dozens have been kidnapped by gangs.
Labour accused the Government of "a total dereliction of duty" that is "putting children at risk".
Home Office minister Robert Jenrick defended the security presence at the hotel run by his department, but said he has asked those running it and council officials to respond to the "very serious allegations" of children being abducted outside it.
Mr Jenrick said he has "not been presented with evidence that that has happened" but he will continue to investigate the matter.
An Observer investigation cited child protection sources and a whistleblower working for a Home Office contractor as describing how youngsters were abducted off the street outside the Brighton hotel and bundled into cars.
Speaking in the Commons, Labour MP Peter Kyle (Hove) said his community was given a couple of hours' notice that 96 unaccompanied children were going to be placed in a hotel.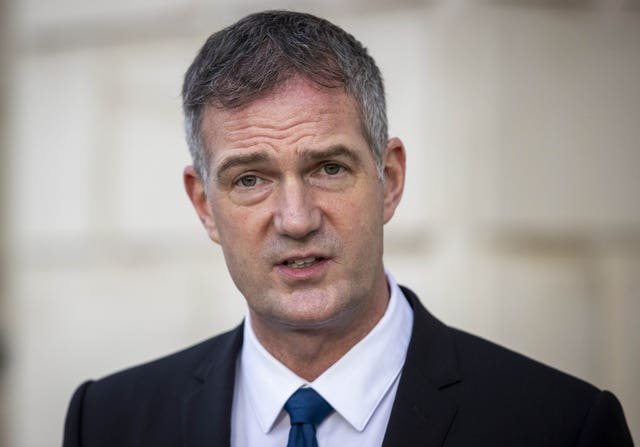 Mr Kyle told MPs: "It is incorrect to say these children are not being coerced into crime because just last year Sussex Police pursued a car that had collected two children from outside this hotel.
"When they managed to get the car to safety they released two child migrants and they arrested one of the members who was driving it – who was a gang leader who was there to coerce the children into crime."
He added: "The uncomfortable truth for us is if one child who was related to one of us in this room went missing, the world would stop.
"But in the community I represent a child has gone missing, then five went missing, then a dozen went missing, then 50 went missing and currently today 76 are missing and nothing is happening."
He added: "When I visit the hotel the next time in the coming days what will be different there than before? Because if nothing is different they are going to continue to go missing."
Mr Jenrick suggested he and Mr Kyle visit the hotel together in the coming days, adding he has received assurances about "several" security guards who "immediately raise with the police any suspicious activity that they find".
He went on: "There are a number of nurses and there are a number of social workers, so together there is a strong set of support staff on site."
He added: "But I take his remarks very seriously and I will listen to him and if he would like to meet with me and discuss that, I'd be very happy to because it's in all of our interests to ensure this never happens again."
Green Party MP Caroline Lucas (Brighton Pavilion), who secured an urgent question on the issue, earlier said: "This is horrific. Vulnerable children are being dumped by the Home Office. Scores of them are going missing."
She asked how many have been "kidnapped, trafficked, put into forced labour", where the children are and if they are in school, and said it was "not clear" whether the Home Office was "prepared to take legal as well as practical responsibility", saying it left the children in "legal limbo".
Mr Jenrick said the Home Office "takes our safeguarding responsibilities extremely seriously" and said the department wants to end the use of hotels in the long run.
He added: "We've no power to detain unaccompanied asylum-seeking children in these settings and we know some do go missing."
Mr Jenrick also told MPs: "When any child goes missing a multi-agency missing persons protocol is mobilised alongside the police and relevant local authority to establish their whereabouts, and to ensure that they are safe. Many of those who have gone missing are subsequently traced and located."
"Because this is a total dereliction of duty that is putting children at risk, we need an urgent and serious action to crack down on these gangs and to keep children and young people safe."
Mr Jenrick, in his reply, said on reports of individuals being abducted from outside the hotel: "Those are very serious allegations. And I've specifically asked the officials who run this hotel whether they've seen evidence of that, and indeed I asked the senior leadership of Brighton and Hove Council.
"I've not been presented with evidence that that has happened but I will continue to make enquiries and senior officials from my department are meeting with the Mitie security team in the coming days to ask them: whether they have seen any occurrences and whether the individual who's quoted in the press as a whistleblower raised issues with Mitie.
"If they did, why were those issues were not subsequently passed on to the Home Office? So she has my assurance that I'm not going to let the matter drop."