Archbishops have called for a "radical redesign" of England's "broken" social care system.
A so-called National Care Covenant, setting out the rights and responsibilities of national and local government, communities, families, and citizens should be established, the Archbishops' Commission on Reimagining Care said.
Archbishop of Canterbury, Justin Welby, said such a covenant would be a "step towards" a position where "everyone is engaged in a collaborative effort to ensure that we can all access the care and support we need".
The report, based on 18 months of listening and engaging with people including unpaid carers, experts and care workers, stated: "This will require a means of collective funding and pooling of risk, probably with a tariff of care charges established on a national basis."
In November, Chancellor Jeremy Hunt announced that social care reforms due to come into effect in October this year would be delayed by two years until 2025.
They include an £86,000 cap on personal care cost contributions, and an expanded means test that is more generous than the existing one.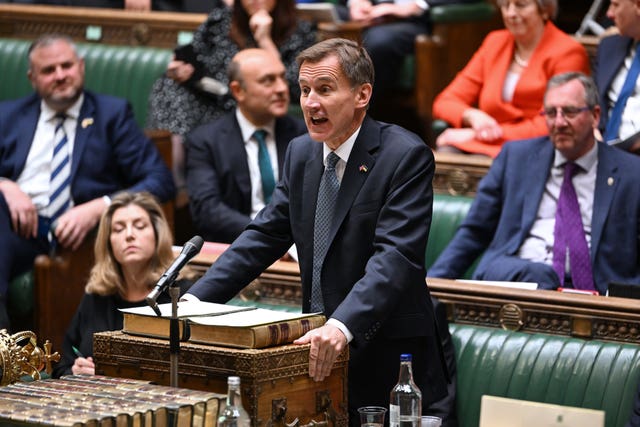 Sir Andrew Dilnot, who led a review into the future of funding social care under the coalition government, described the current situation as shameful.
The Government said it will publish a plan for adult social care system reform in spring.
In their report, the archbishops were adamant that "piecemeal tinkering with the existing system will not produce the desired result", instead urging "a radical redesign of the system to make it simple, consistent and person-centred".
They acknowledged their recommendations will come at a cost, stating that it "cannot be the work of government alone, nor will it be achieved in one parliament", but added that they deliberately have not set out detail about how to pay for a new system, given that this has been the subject of other reports.
Stating that "social care is everybody's business", the commission said people should be willing to contribute funding through taxes "so that everyone, regardless of income and wealth, can get care and support".
The commission has also called for a new deal for unpaid carers, ensuring they are better valued and supported, with adequate recognition, rest, and recompense, as well as more investment in communities.
The commission added that people should have freedom to "shape" their care and support and be trusted to manage their budget with the support of an independent advocate or decide who would manage it on their behalf.
There must also be a long-term plan to address the recruitment and retention of paid carers, where their skill and contribution "must be valued and given recognition so that social care is regarded as a rewarding career".
The report added: "This has to be accompanied by improved pay, conditions, and training."
The commission, in calling for the challenge of suitable housing to be tackled, recognised the role the Church of England can play in using its assets and investments "to support integrated, community-based housing options".
Mr Welby said: "This report gives me hope that we can rise to the challenge of fixing our broken social care system."
He said people must "broaden our understanding of care and support as the means by which everyone, regardless of age or ability, can experience abundant life".
Mr Welby said that he was disappointed by the failure of successive governments to fix social care, "though one has to recognise that politicians have enormously difficult questions of priority", he told the Beth Rigby Interviews programme on Sky News.
He said he did not want to get into a "blame game" about the issue.
"It's not about whether they've done a good enough job or not. We are where we are. What can be done about the future?"
Commission chairwoman Dr Anna Dixon said: "This is no time for tinkering around the edges of a social care system that for too long has left people who draw on care and support feeling marginalised, carers feeling exhausted and undervalued, a system which provides no clarity about what is expected of each of us.
"A National Care Covenant, with its focus on the mutual responsibilities, will help us to work together towards our common goal."
A Department of Health and Social Care spokeswoman said: "We are committed to working with a range of stakeholders on how best to improve adult social care and we have made up to £7.5 billion available over the next two years to support services – the biggest funding increase in history.
"The government has made progress on implementing the 10 year vision set out in the People at the Heart of Care white paper, published in 2021. This includes boosting workforce capacity, supporting sector digitisation, developing our approach for improving oversight of the adult social care system, and enhancing the collection and use of data.
"In Spring we will publish a plan for adult social care system reform, setting out how we will build on this progress over the next 2 years."