The TUC union has warned that new rules from ministers designed to tackle "fire and rehire" practices are "not going to stop another P&O-style scandal".
The Government has said companies which sack workers who do not agree to accept worse working terms face compensation payments as part of a crackdown on rogue practices.
Business Secretary Grant Shapps announced the plans on Tuesday for a statutory code of practice for employers.
The announcement is partly in response to the actions of P&O Ferries, which last year sacked 786 seafarers without due consultation.
P&O was widely condemned for not providing staff with notice for the sackings, but an investigation by the insolvency service found their actions were not illegal.
TUC general secretary Paul Nowak said the new rules from Government do not go far enough.
"This is a reheated, repeated announcement," he said.
"A statutory code of practice is not going to stop another P&O-style scandal from happening, and it won't deter bad bosses from treating staff like disposable labour.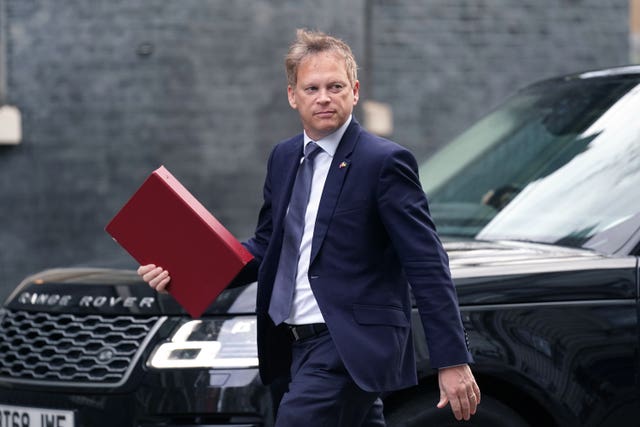 The Government pledged the new code will protect employees and clamp down on employers that use controversial dismissal tactics.
Courts will be given power to increase compensation to employees by 25% in certain circumstances if employers do not abide by the set of rules.
Mr Shapps said: "Using fire and rehire as a negotiation tactic is a quick-fire way to damage your reputation as a business.
"Our new code will crack down on firms mistreating employees and set out how they should behave when changing an employee's contract.
"We are determined to do all we can to protect and enhance workers' rights across the country."
Susan Clews, chief executive of Acas, said: "We will carefully consider the Government's consultation on its new draft code of practice and respond to it in due course.
"Our own advice is clear that fire and rehire is an extreme step that can seriously damage working relations and has significant legal risks for organisations."
Angela Rayner, Labour's deputy leader, said: "This code isn't worth the paper it's written on.
"It's shameful that nearly a year after the P&O Ferries scandal the Conservatives can only offer this weak half-measure, which they admit will allow fire and rehire tactics to continue."