Northern Ireland Secretary Chris Heaton-Harris has met with the new US special envoy Joe Kennedy III.
Mr Heaton-Harris is on a five-day trip to the US for a series of meetings, and to attempt to drum up investment opportunities for Northern Ireland.
On Tuesday, he had his first in-person meeting with the US special envoy to Northern Ireland for Economic Affairs in Washington DC.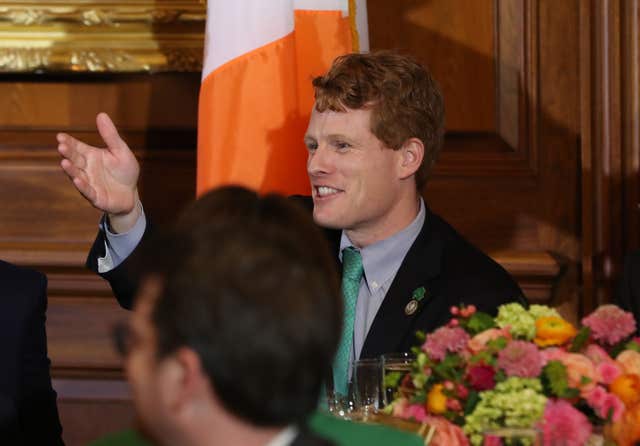 Mr Heaton-Harris said they shared views on how to best showcase the region.
"It was brilliant to meet Joe Kennedy III for the first time in person and hear about his plans for the special envoy role and his vision for Northern Ireland," he said.
"Joe has been vocal in his commitment to the prosperity of Northern Ireland and I expressed the value of his support and partnership as we work together to continue to strengthen the NI economy.
"We shared views on how we can best showcase Northern Ireland as a great place to live, work, do business and how to continue attracting US investment.
"We also discussed US engagement to mark the upcoming 25th anniversary of the Belfast (Good Friday) Agreement, an incredible achievement for Northern Ireland of which US support was instrumental."
Mr Kennedy, a member of the most famous Irish-American political family, was been appointed as US special envoy to Northern Ireland by President Joe Biden in December.
The 42-year-old former Democratic congressman fills the role that has been vacant since January 2021, after the envoy under Donald Trump, Mick Mulvaney, stepped down from the post.