A Birmingham nightclub where a footballer died after a knife attack may expose patrons to "terrifying risks", police have told a council committee weighing up the venue's future.
West Midlands Police previously said there had been "serious management failings" at the Crane venue, when officers responded to the fatal stabbing of Cody Fisher, 23, in Digbeth, Birmingham, on Boxing Day 2022.
The club's licence was suspended for 28 days after an interim meeting in December, and Birmingham City Council's licensing committee has been meeting on Tuesday to consider an application from the force to make the closure permanent.
A knife alleged to have been used in the attack on the dancefloor of the Adderley Street venue was found at the scene, according to a police report.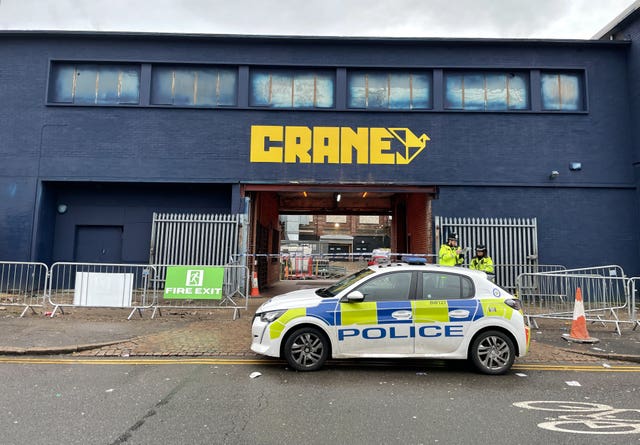 Security and club staff were also "oblivious" and "started to clean up the dancefloor" while CPR was still being performed on Mr Fisher.
In a verbal summary of police evidence to the committee, Gary Grant, a barrister representing the force, said the club's ongoing operation poses "terrifying risks" to patrons, and "grave" outcomes to public safety and the prevention of crime, inside the premises.
"That is why the police ask you to revoke the premises' licence," he added, saying the evidence justifies such action.
While a licence had been granted to the event-led venue in the summer, it had only been operating since October 2022 before ending up facing the most serious sanction, the committee was told.
In an assessment of what he said was an "inadequate search regime", Mr Grant added that not only was a knife brought inside the club, but also drugs and there was "blatant" use of illicit substances, leading to three people needing treatment for an "overdose of one drug or another".
Mr Grant said: "Within just over three months, this venue is here facing a summary review, triggered by an individual being murdered inside the club.
"That, in itself, gives rise to rather terrifying risks involved in the operation of this venue.
"On Boxing Day, Cody Fisher was tragically killed inside the venue and in addition, when the police investigated, they discovered what can only be described as blatant and widespread drug use being unchallenged inside the premises."
He added there was evidence of use and supply of nitrous oxide – known as laughing gas – and "hundreds of discarded drug bags, containing white powder" were found on the dance floor.
"The licence-holder, we say, failed to uphold the highest standards of management operation of this venue," said Mr Grant.
Searches of patrons were "inconsistent and haphazard", the venue's perimeter was "unsecured", and there was a "general perception this was not a properly-controlled event".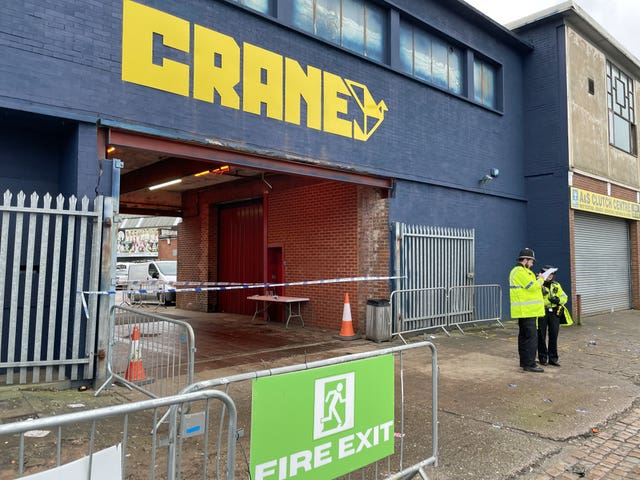 "Either way, when you are running a venue expected to have several thousand people attending, those are not the sort of details that can be overlooked or, indeed, forgiven, if there are issues that arise because of the inadequate operation of the premises," added the barrister.
In a written report to the committee, a licensing enforcement officer described seeing mobile phone footage recorded inside the venue shortly after the attack, and shared on social media.
It showed a clubber "inhaling a balloon" thought to contain nitrous oxide, and "oblivious to the presence of the police", while CPR was being attempted on Mr Fisher.
The committee has been hearing some evidence in private on the grounds it "could jeopardise ongoing criminal proceedings".
Three men aged between 18 and 22 have been charged with Mr Fisher's murder and remanded into custody awaiting trial, set to be held in July.
The committee's final decision is expected later on Tuesday.