Zara Aleena reports shows 'women and girls are not safe', says victim's aunt
Farah Naz said it was an "extremely distressing report … revealing a litany of errors" which left Jordan McSweeney able to kill her 35-year-old niece.
The aunt of murdered law graduate Zara Aleena has warned that "women and girls are not safe" following the release of a report into the probation failings which led to her niece's death.
Farah Naz said it was an "extremely distressing report … revealing a litany of errors" which left Jordan McSweeney, 29, able to kill her 35-year-old niece last year, just nine days after he was released from jail.
The report, by chief inspector of probation Justin Russell, outlined how McSweeney was not treated as a high-risk offender or recalled to prison as quickly as he should have been.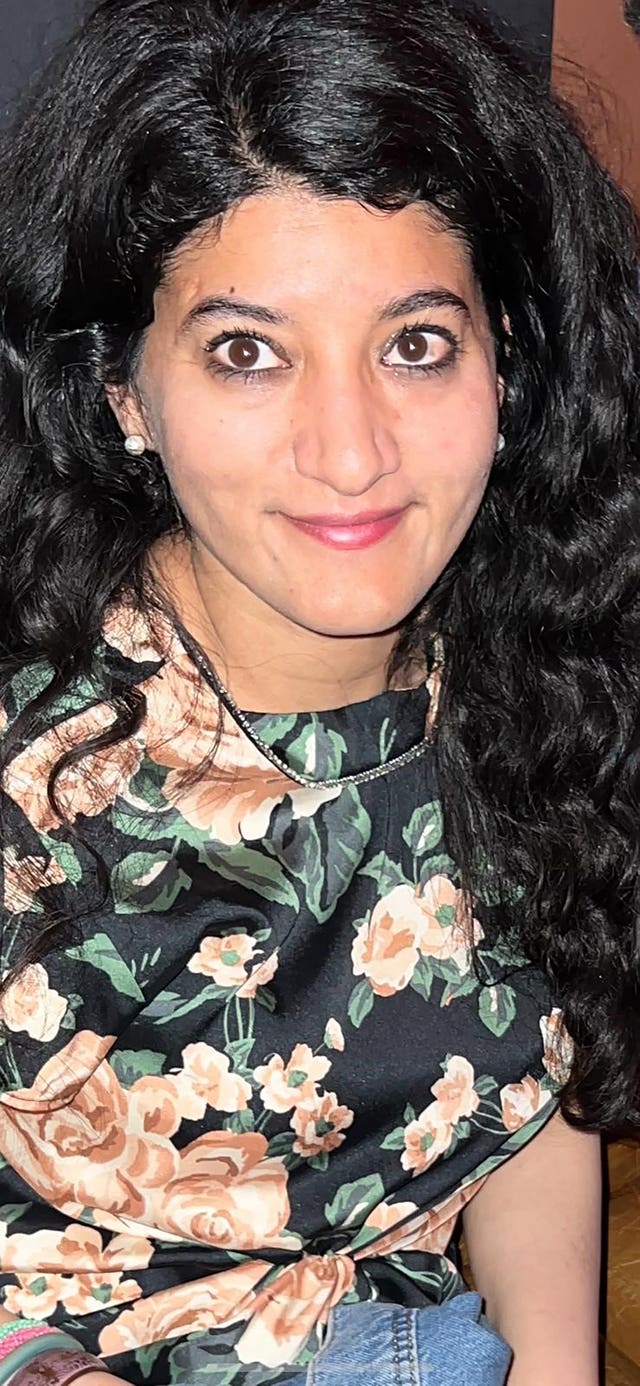 "This is a service that is incompetent and has the failures by people at the top to ensure a quality service."
Asked if the probation service can be trusted to keep the public safe, Ms Naz said: "Well, I think not. I think it's clear that, actually, women and girls are not safe if probation is not doing its job."
Speaking later on Tuesday to the BBC, Ms Naz called for more probation appointments to be conducted face to face.
She said she had "serious concerns" that probation officers do not have enough in-person contact with offenders out on licence, with a reduction in face-to-face contact since the Covid-19 pandemic.
"If you do forget this person was racist in prison, beat up women, had an offensive weapon in prison and has been disruptive since he was 12, if you forget all that and you stand in front of someone, you can see it," she said.
"You have been reminded this person is high risk."
Ms Naz said that no-one in Government has written to her to apologise for the probation service's failure to recall her killer Jordan McSweeney to prison before he murdered her.
She added that (Justice Secretary) Dominic Raab agreed to meet her after she requested a meeting, but this has not yet taken place.
She said: "I don't know whether the message got across."
Women's safety campaigners have said that a lack of funding is partly to blame for the errors.
The charity boss said: "The probation service, as with so many of our public services, is buckling under the pressure of a decade of austerity policies and the impact of the Covid-19 pandemic – not aided by the disastrous structural reform of the service (recently reversed) which took place from 2012."
Harriet Wistrich, director of the Centre for Women's Justice, said the criminal justice system is "in collapse" and women are not being protected from violent men.
She blamed part of the problem on "chronic underfunding" as she called on Justice Secretary Dominic Raab to "take urgent action to transform the system".
Mayor of London Sadiq Khan has said the Government should apologise to "all women across London" because of failures that led to Ms Aleena's murder.
He told the PA news agency: "I was angry when I read the report because it's symptomatic of 13 years of chaotic Government policy on probation and cuts to the criminal justice service.
"This awful tragedy of Zara being murdered by Jordan McSweeney would not have happened but for the Government's policies.
"It's quite clear from the chief inspector's report: this is a man who is a high-risk, serial, serious offender who breached his licence conditions and should have been recalled to prison.
"The Government should apologise, not just to Zara's family but to all women across London who are feeling scared and frightened because of the consequences of Government policy."