Supporters of the campaign group Republic tried to turn Buckingham Palace into a polling station on Wednesday – the first in a series of protests against the King's coronation.
At around 8am, two activists unveiled a two-metre polling station sign on the railings of the famous royal residence.
Republic has launched a petition calling for a public vote on the future of the monarchy.
The group, which campaigns for an elected head of state, is vowing to stage further stunts in the run-up to Charles's May 6 coronation, as well holding a large demonstration on the day.
Graham Smith, Republic's spokesman, said: "We want to drive home the need for a vote on the future of the monarchy. We should be able to decide, do we want Charles or a choice?
"Within a few days thousands of people have signed a petition calling for a public vote on the monarchy. We're expecting tens of thousands more to add their name to the demand over coming weeks.
"We're calling on people to put up their own polling station signs around the country at 6pm every Tuesday. It's time to drive home this message that the people deserve a vote."
The group branded the coronation a waste of taxpayers' money on its petition page.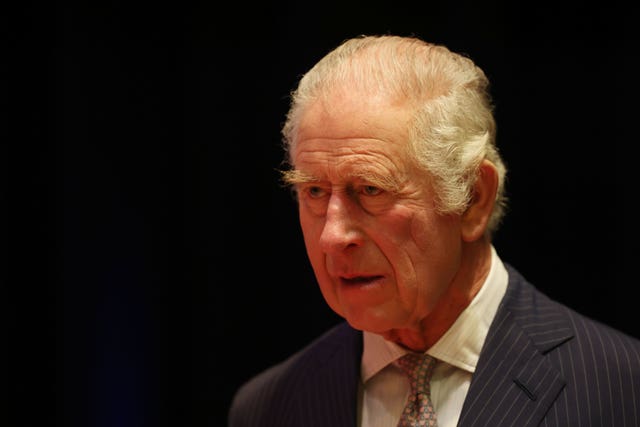 "It's time for a public vote on the future of the monarchy.
"With the coronation of Charles in May, this is the moment to have a serious conversation about the future of this country.​"
The King will be anointed and crowned at Westminster Abbey in an ancient ceremony steeped in pageantry in just over three months' time.
It will form part of a weekend of celebrations which includes a procession from the Palace, a balcony appearance and a concert at Windsor Castle.