A transgender woman convicted of raping two women while she was a man should not be held in a women's prison as it raises safety concerns, an SNP MP has said.
Isla Bryson was on Tuesday found guilty of raping one woman in Clydebank in 2016 and another in Drumchapel, Glasgow, in 2019, following a trial at the High Court in Glasgow.
It is understood she is being held at Cornton Vale women's prison in Stirling while awaiting sentence for the crimes, which she committed before she began transitioning to become a woman.
The Scottish Prison Service (SPS) said it decides where to send transgender prisoners "on an individualised basis, informed by a multi-disciplinary assessment of both risk and need".
It comes after the UK Government blocked controversial gender reform legislation in Scotland which would speed up and simplify the process for trans people to obtain a gender recognition certificate (GRC).
Ms Cherry said that Bryson should be held in a men's prison.
She told Times Radio: "To many people, it will look like this convicted rapist has gamed the system in order to try and garner sympathy, and to end up in a women's prison. And I think a lot of people will be shocked by that.
"So I think we should be talking about these cases. And women in prison are very vulnerable. Many women in prison have themselves been abused, and have suffered injuries over the years. And so they're particularly vulnerable. And perhaps some people would say nobody really cares about prisoners.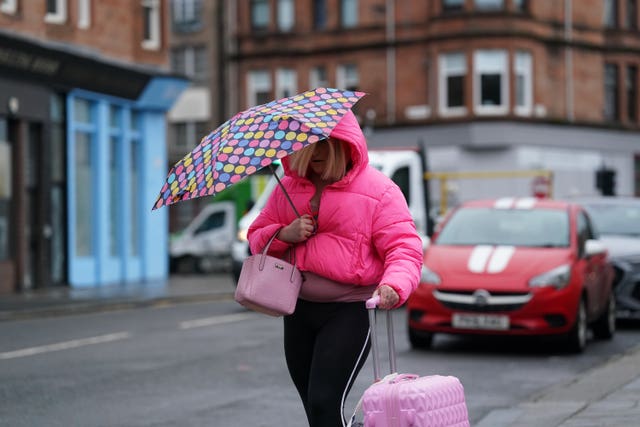 "And under Scots law, the crime of rape can only be committed by somebody with a penis, and that's a man. And I think we should call, I think we should call out what's happened here."
Interviewer Stig Abell asked: "So, this is a man who's committed a crime and should be in a male prison?"
To which Ms Cherry replied: "Yes."
Bryson first appeared in court as Adam Graham in 2019 and was later named in court papers the following year – around the time she decided to transition – as Isla Annie Bryson, formerly known as Adam Graham.
The court heard in agreed evidence that Bryson now identifies as a transgender woman and was previously known by the "dead name" Adam Graham.
Giving evidence last week, she said she knew she was transgender at the age of four but did not make the decision to transition until she was 29, and is currently taking hormones and seeking surgery to complete gender reassignment.
Bryson, who denied the charges against her, told the court "I've got my top half," referring to her breasts.
Others have also voiced concerns including former Labour MSP Jenny Marra who on Tuesday tweeted: "Cannot quite believe that the Scottish justice system has just put a violent man convicted today of raping two women in women's prison Cornton Vale housing some of the most vulnerable women in our country.
"Ministers need to explain why and take responsibility."
Scottish Conservative MSP Russell Findlay said: "We now have the utterly perverse situation where a Scottish court refers to someone who says he identifies as female using 'her penis' to rape two vulnerable women.
'We warned of the inevitability of this happening if the SNP's gender self-ID law passed, but for it already to have become reality is deeply worrying and an affront to the victims."
An SPS spokeswoman said: "Decisions by the SPS as to the most appropriate location to accommodate transgender people are made on an individualised basis, informed by a multi-disciplinary assessment of both risk and need.
"Such decisions seek to protect both the wellbeing and rights of the individual as well as the welfare and rights of others around them, including staff, in order to achieve an outcome that balances risks and promotes the safety of all.
"Where there are any concerns about any risks posed by an individual, either to themselves or others, we retain the ability to keep them separate from the mainstream population until an agreed management plan is in place."
A Scottish Government spokesman said: "Decisions taken by the Scottish Prison Service (SPS) on the placement of transgender prisoners are based on protecting both the wellbeing and rights of the individual and those around them, including staff.
"The SPS use comprehensive individualised risk assessments to inform decisions, such as the appropriate location of transgender people in custody, and not the basis of a Gender Recognition Certificate.
"The Gender Recognition Reform (Scotland) Bill does not change this process in any way."