Rishi Sunak is expected to be joined by an embattled Nadhim Zahawi when the Cabinet meets for an away day at the prime minister's grace-and-favour country house.
The trip to Chequers in Buckinghamshire comes after days of headlines about Mr Zahawi's tax affairs, with the Conservative Party chairman subject to an ethics probe.
Work and Pensions Secretary Mel Stride said the result of that investigation, which the Prime Minister announced on Monday, could take just 10 days.
It means the conclusions could be on Mr Sunak's desk as early as the tail end of next week.
Mr Stride, put to him on ITV's Peston programme on Wednesday that rumours suggested the probe could be done within 10 days, said it "wouldn't be untypical" for Sir Laurie to operate in that timeframe.
He added: "I can't be drawn on an arrangement of which I don't know all the details.
"But the good news is that we will, in around it sounds like ten days' time or thereabouts, hear from the ethics adviser, who will report to the Prime Minister, the Prime Minister will then have the facts and be able to make exactly those judgments."
Lord Barwell, who served as Downing Street chief of staff to Theresa May, said the lack of public defence being offered for Mr Zahawi suggested his role could be in jeopardy.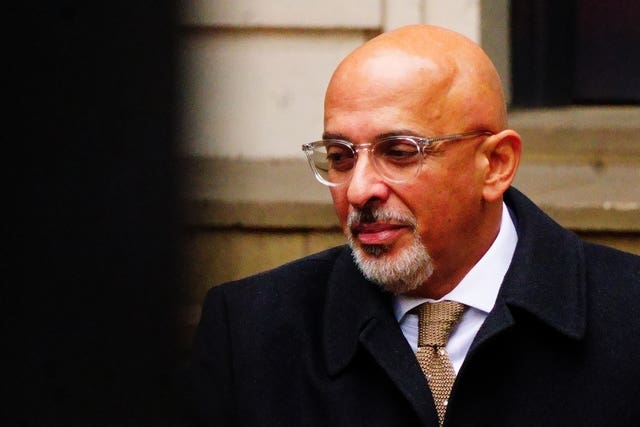 Asked whether the "game might be up", the former MP appeared to nod his head in agreement.
Mr Sunak, at Prime Minister's Questions, acknowledged that he had not been given the full picture about the Minister Without Portfolio's financial matters when he told MPs last week that Mr Zahawi had given a "full" account.
The Prime Minister also said it might be "politically expedient" to sack the former vaccines minister, but stressed it was important for "due process" to be followed.
Trade minister Andrew Bowie insisted Mr Sunak would sack his party chairman if he is found to have broken the ministerial code, but Downing Street said changes to the code meant that would not automatically be the case.
The Cabinet country outing on Thursday, which Downing Street said would focus on the Prime Minister's political priorities, has been dubbed a "hideaway day" by opposition parties.
Downing Street has offered few details about what the away day would entail, but the Prime Minister's official spokesman said Cabinet ministers would be "focused on the five priority areas" that Mr Sunak spoke about in his new year's speech.
One of the issues Mr Sunak pointed out in his January 4 speech was antisocial behaviour, highlighting the blight of discarded "nitrous oxide canisters  in children's playgrounds".
According to The Times, ministers are subsequently preparing to ban the sale and possession of what is known as laughing gas as part of a crackdown on antisocial behaviour.
Under the proposals drug misuse laws would be revised to allow people found with nitrous oxide gas in public to be prosecuted, the newspaper reported.
The Home Office has been approached for comment on the reported changes.
While at Chequers, a political Cabinet — where ministers discuss political matters without officials present — will also be held.
The Liberal Democrats accused the Cabinet of effectively dodging scrutiny as the country grapples with a range of crises.
"While Rishi Sunak and his scandal-hit ministers hold a 'hideaway' day at Chequers, the rest of the country is suffering from this endless Conservative chaos," said Lib Dem deputy leader Daisy Cooper.
"The NHS is in crisis and people are struggling to pay their rent or mortgage, but Conservative ministers are too busy fighting to save their own careers.
"Sunak's promise to govern with integrity now lies in tatters. He can't even tackle the multiple crises facing his Cabinet, let alone the huge challenges facing the country."