The Princess Royal met mothers and their newborn babies when she returned to a maternity hospital she opened more than 40 years ago.
Anne toured the aptly named Princess Anne Hospital in Southampton and chatted to proud parents Amy Hartnell and David Austin, whose son Albert George was born on Thursday.
The maternity Hospital opened its doors on March 28, 1981, and Ms Hartnell, from Southampton, later said her father-in-law had been part of the police escort for the princess on the day she officially launched the medical department.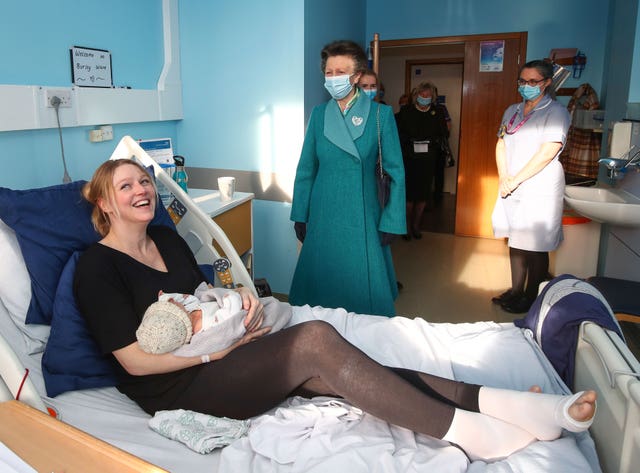 The Princess Royal, who is Patron of the Royal College of Midwives, also stopped to speak with long-serving midwives and those newly qualified from the hospital which provides a comprehensive service, including home birth, for about 5,000 women each year from Southampton and the surrounding area.
The hospital is also a regional centre for foetal and maternal medicine, providing specialist care for women with medical problems during pregnancy, and for those whose baby needs extra care before or around birth.
Emma Northover, director of midwifery at Princess Anne Hospital, said: "I know our midwives and hospital staff very much enjoyed having the opportunity to speak to her and highlight the great work happening across our midwifery teams."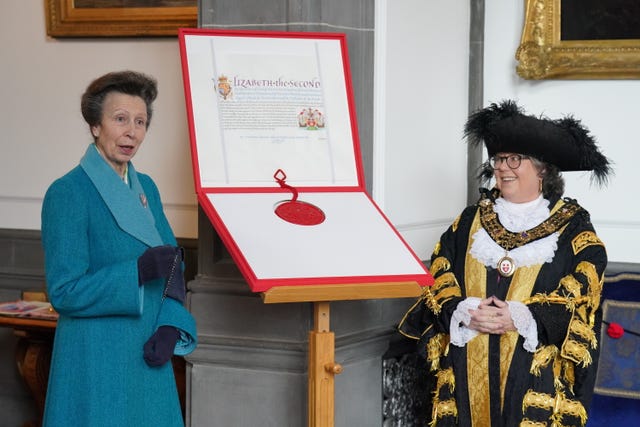 The city won the coveted award last May and the new status, which entitles the mayor to be known as Lord Mayor, has been granted to three cities as part of previous Jubilee Civic Honours competitions: Chester in 1992, Exeter a decade later and Armagh in 2012.