Trinity College Cambridge is recruiting an academic to investigate its links to slavery in a newly created fellowship.
The University of Cambridge college will appoint an academic to the four-year role to consider the ways Trinity may have benefited from slavery through fees or gifts from students, and from college investments.
Beginning in October 2023, the teaching and research fellowship will also explore contributions made by Trinity members who oppose enslavement, and assemble a public lecture series about the consequences and legacies of colonial era enslavement.
Isuri Ratnayake, ethnic and inclusion officer of Trinity's Graduate Society, praised the college's commitment to addressing "the college's legacies of slavery," and "cultivating a culture of accountability and inclusivity.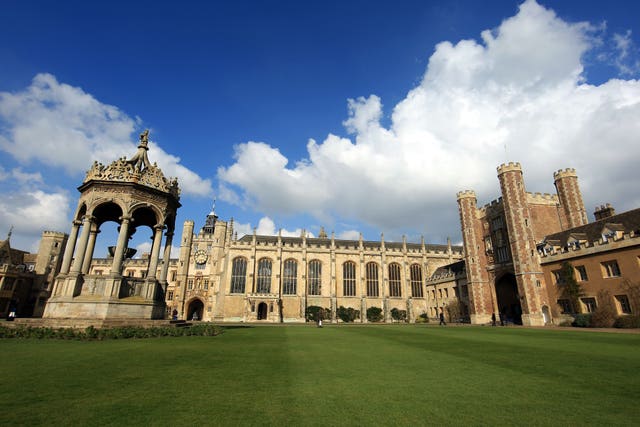 "I hope that other institutions along with Trinity continue in recognising their historical ties to slavery and taking tangible steps towards repair and reconciliation."
The new role was created in the wake of the University of Cambridge's 2019-2022 legacies of slavery Inquiry, which made recommendations for the establishment of a research centre and funding for new partnerships in Africa and the Caribbean.
The Reverend Dr Michael Banner, Dean and Fellow of Trinity said the new role is a "welcome initiative," and is "essential to enabling us to comprehend the extent to which the College was involved or benefited from slavery."
Trinity College has also announced a £1 million donation across five years to the Cambridge Caribbean Scholarship fund, and two new PhD studentships that will be available during the five-year initiative.