The intended target of the shooting that killed Olivia Pratt-Korbel was a convicted drug dealer with "enemies", a court has been told.
Thomas Cashman, 34, is accused of murdering the nine-year-old and injuring her mother, Cheryl Korbel, 46, after chasing Joseph Nee into their home in Dovecot, Liverpool, last August 22.
On Tuesday, his trial at Manchester Crown Court was told the shooting was not the first Mr Nee had been involved in.
David McLachlan KC, prosecuting, said: "As of August 22 2022, Joseph Nee and members of his immediate family had their enemies."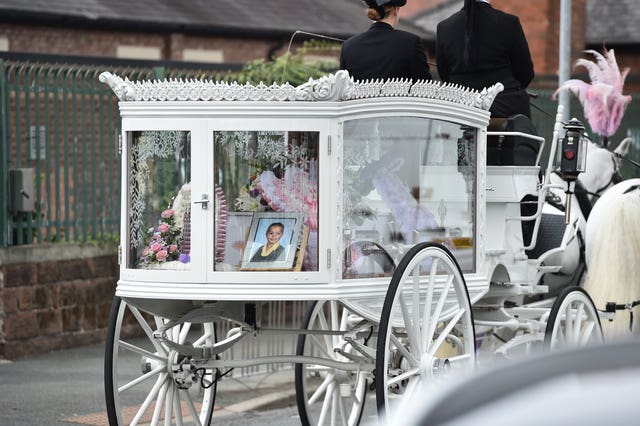 The jury of 10 men and two women was also told Nee had convictions for conspiracy to supply controlled drugs, possession with intent to supply controlled drugs, possession of controlled drugs, burglary and theft, aggravated vehicle taking, theft of or from vehicles, associated motoring offences and a public order offence.
The prosecution closed its case on Tuesday morning and jurors were told the defence case will start on Tuesday afternoon.
Cashman, of Grenadier Drive, Liverpool, denies the murder of Olivia, the attempted murder of Mr Nee, wounding with intent to do grievous bodily harm to Olivia's mother, and two counts of possession of a firearm with intent to endanger life.