Distant cousin of Queen's corgis to take part in dog derby
Nine-year-old Paddy will be one of 16 Pembroke Welsh Corgis joining the Corgi Derby at Musselburgh Racecourse next weekend.
A corgi thought to be a distant cousin of the late Queen's dogs is preparing to take his position on the start line for his final derby before retiring.
Nine-year-old Paddy will be one of 16 Pembroke Welsh Corgis heading to Musselburgh Racecourse for the Corgi Derby at noon on April 8.
The event was held for the first time in Musselburgh last year to mark the Queen's Platinum Jubilee.
Claudia Breen, Paddy's young owner, said: "Paddy is a friendly wee dog who loves to take part in fun events but it is time he started to take things easy.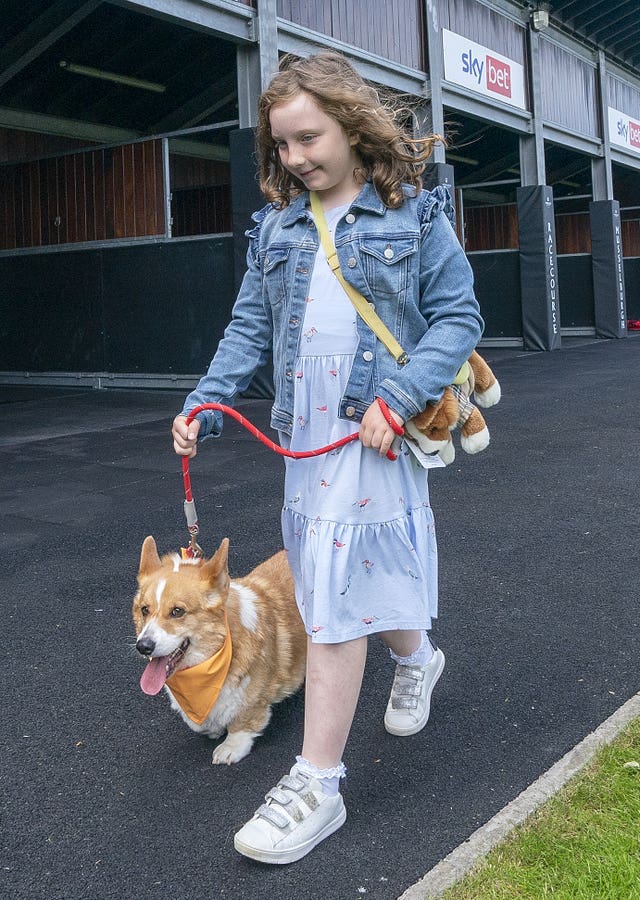 "The common denominator between Paddy and the Queen's corgis was through her hope to introduce a new bloodline. She contacted the world renowned breeder of Welsh corgis Mary Davies.
"Paddy's mother, father, granddad and grandma were all Mary Davies corgis."
The derby will be hosted alongside other Easter activities and entertainment, with tennis coach Judy Murray hosting a mini Queen's cup – which will see children from a local nursery dress as jockeys and ride Happy Hopperz inflatable toys.