Rail passengers are being warned that services will be "severely reduced" because of fresh strikes by train drivers and other workers in long-running disputes.
Members of the drivers union Aslef will walk out on May 31 and June 3, while the Rail, Maritime and Transport union (RMT) has called a strike on June 2.
Passengers are being advised to plan ahead and check the times of first and last train times.
The strikes will affect services on 15 train companies, with services due to start later and finish much earlier than usual, typically between 7.30am and 6.30pm.
The Rail Delivery Group (RDG) said it is expected that nationally services will be severely reduced with variations across the network and no services at all in some areas.
On the RMT strike day, around half of the network will shut down, with around 50% of normal services running.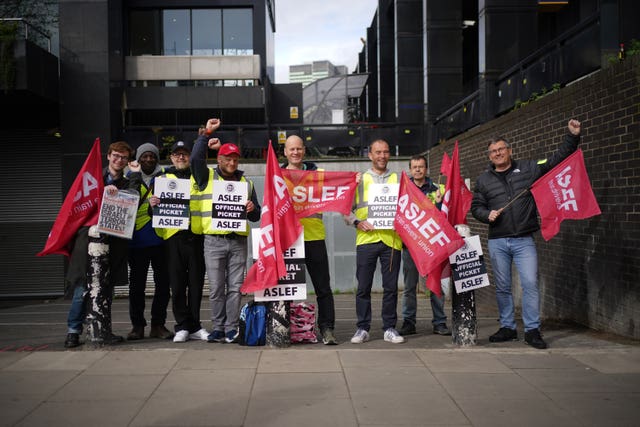 It is likely that evening services on some lines will be affected on the days before each strike, so passengers were advised to check the last train times on the evenings before strike days and the mornings following strikes.
Aslef also will also start an overtime ban at 15 train operating companies on June 1 that will affect the level of cancellations and the punctuality of some services, especially in and out of London.
The disruption will affect football fans travelling to London for the FA Cup final on June 3 at Wembley Stadium.
Fans wishing to travel to the game by train from Manchester were advised not to attempt to do so on the day.
There will be a limited service on Friday June 2 due to the RMT industrial action.
Industrial action on June 3 will also affect more than 100,000 people travelling to the annual Epsom Derby as well as fans travelling to Beyonce Renaissance world tour concert at Tottenham's stadium and cricket fans travelling to watch England v Ireland Test match at Lord's.
A Rail Delivery Group spokesperson said: "The upcoming rail strikes called by the Aslef and RMT leadership will not only affect our passengers' daily commute, but will also impact those travelling from to the FA Cup final and other events across the country, causing disappointment and frustration for tens of thousands of people.
"It will also inconvenience families who have been looking forward and have planned their half-term holidays.
"It will also further burden our people who have already lost thousands of pounds at a time of financial strain.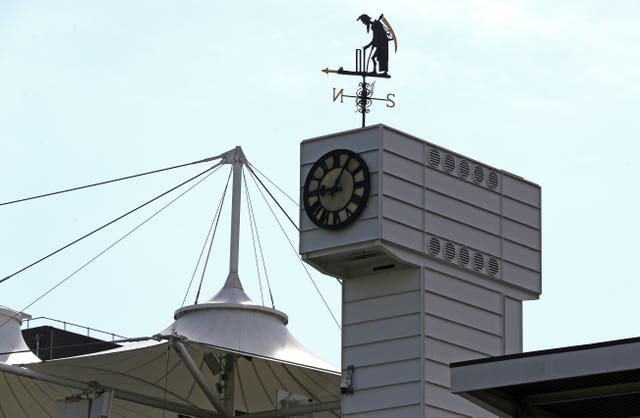 "While we are doing all we can to keep trains running, unfortunately there will be reduced train services between Wednesday May 31 and Saturday June 3, so our advice is to check before you travel.
"Passengers with Advance tickets can be refunded fee-free if the train that the ticket is booked for is cancelled, delayed or rescheduled."
The unions say they have not been given a pay offer it can recommend to their members.
Officials say support for industrial action remains strong among workers as well as the public.
Aslef says train drivers have not had a pay rise for four years.
Both unions claim the Government is preventing the train companies making an acceptable offer, which ministers deny.