Two parents who murdered their 10-month-old son just weeks after he was returned to their care are to be sentenced for his killing.
Shannon Marsden and Stephen Boden were convicted in April of the murder of Finley Boden on Christmas Day 2020 after a trial at Derby Crown Court.
The pair killed their son weeks after he returned to their full-time care following a Family Court order made in October that year, having previously described him as "perfect" and a "cuddly, chunky munchkin".
After Finley returned to their home in Holland Road, Old Whittington, Chesterfield, Derbyshire, in mid-November, his parents began what prosecutors said was a "savage and brutal" campaign of abuse that resulted in Finley having 130 separate injuries at the time of his death.
They included a fractured thigh and broken pelvis, burn marks and 71 bruises, with Finley also having sepsis and endocarditis – an infection of the lining of the heart.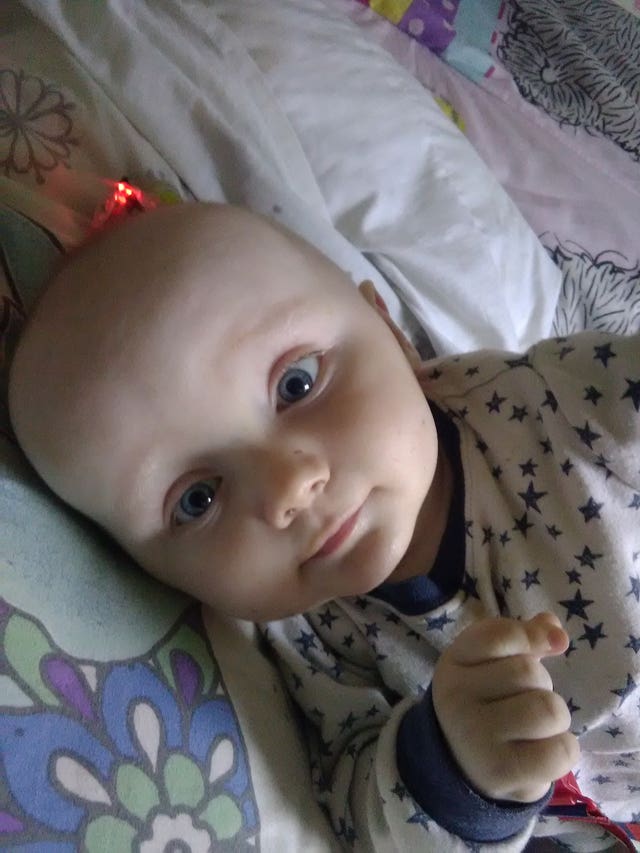 Following his death, Boden was heard mentioning how he would sell Finley's pram on eBay and the pair were later seen laughing together in a taxi.
During the trial, the 30-year-old suggested that Finley's injuries could have been caused by rocking him too hard, and said that the pram comment was made in an attempt to "lighten the mood".
It was also said that when visiting Finley's body in a hospital chapel of rest, 22-year-old Marsden was heard to say: "His dad's battered him to death. I didn't protect him."
The jury saw images of the couple's cluttered home, including pictures taken by police showing cannabis paraphernalia next to gone off baby milk, and heard how the pair hid their abuse from social workers and family members.
Finley's clothes and bedding were found to be stained with saliva, blood and faeces.
Use of the class B drug was a key theme in the days immediately before Finley's death, with one drug deal witnessed by a social worker during an unannounced visit in December 2020.
Mrs Justice Amanda Tipples remanded the pair into custody after their convictions following a trial which began last October.
The same judge is set to sentence the pair at the same court on Friday, with an expected start time of 10.30am.