The acting artistic director of the Royal Shakespeare Company (RSC) says she is proud to have made the organisation more inclusive of "the voices we serve and represent".
Erica Whyman said that over the past 10 years she had cared "very passionately" about having promoted the RSC as a truly national theatre company.
It comes as Whyman announced her final season of work on Thursday, ahead of her stepping down as acting artistic director this month.
Speaking ahead of the announcement she discussed the "responsibility" of the RSC in promoting inclusion.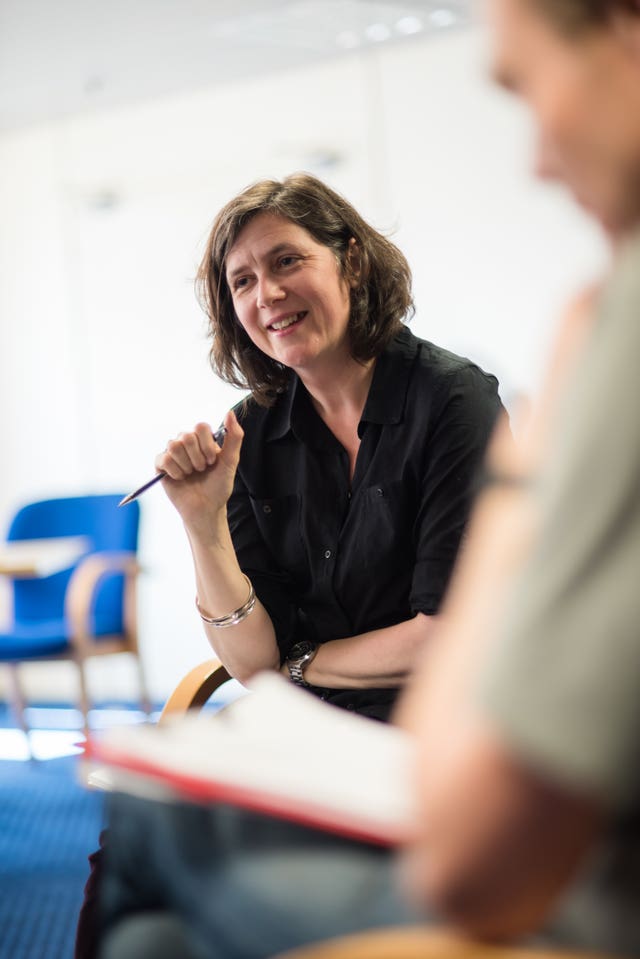 "I think that's around really… going into battle to make sure that the work is fresh, is new, is making an invitation to new audiences, (and) is including artists who haven't been included before.
"Sort of taking seriously the responsibility of an organisation like ours to include all the talents and all the voices that we serve and represent."
Whyman highlighted the work being done at the RSC to integrate British Sign Language (BSL) and having had more female artistic directors in the previous five year period than in the company's entire history.
"In this last period it's about making sure that… the Shakespeare we're seeing is really intentional," she said.
"It's about saying what actually do these plays have to ask us about the world we live in now?"
She added: "Over these 10 years, I've pretty consistently cared very passionately and tried to demonstrate in my programme and my leadership about us being a national theatre company.
"I suppose it's so easy to say that, but it does take leadership from the centre of the organisation, and I'm really proud that that has become non-negotiable at the RSC and sort of defines who we are.
"Shakespeare does belong to everyone and does have something to offer us all."
Whyman originally joined the RSC as deputy artistic director in January 2013.
She took on the role of acting artistic director in September 2021, filling in for artistic director Gregory Doran.
Doran took a period of compassionate leave after his husband Sir Antony Sher was diagnosed with a terminal illness, and later stepped down officially after the theatre star died.
At the request of the RSC board, Whyman had continued as acting artistic director until June 2023, after which she plans to leave the company to pursue a freelance career.
As part of her final season Whyman will direct the premiere production of Mark Ravenhill's Ben and Imo.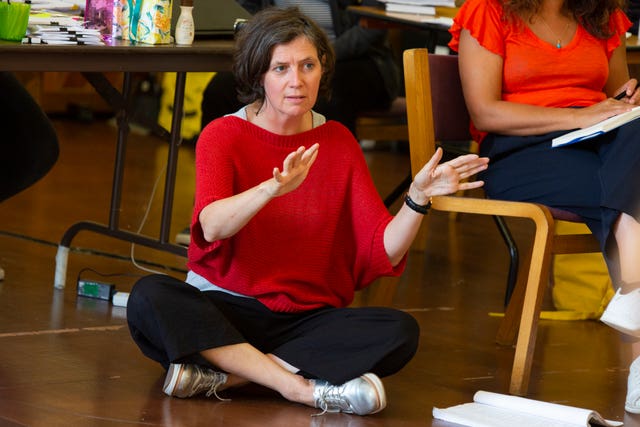 Also included in the season are two new productions in the Royal Shakespeare Theatre and a new Shakespeare touring production adapted for ages 8-13 years.
Whyman said she was "properly proud" to be announcing her final season.
"To lead this organisation out of the pandemic has been a privilege and I am enormously proud of the strong foundations I leave for its next chapter," she said.
"This season and the artists who lead it… embody the qualities I hope have defined my tenure; courage, honesty and ingenuity.
"I am grateful to them and all the artists and staff who have walked these last wild and rewarding years with me."