University vice-chancellors have called on the Government to review tuition fees, saying the higher education funding system needs rethinking.
They said rising costs and limits on overseas students – which have become increasingly important to finances – created a serious risk to universities.
Government proposals announced in May would mean only students on research programmes would be able to bring dependants to the UK.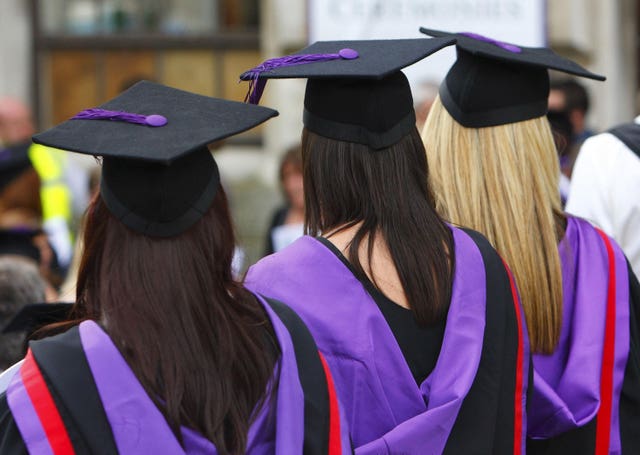 "This country has an outstanding university sector and the Government – and opposition – need to… be prepared to take the decisions to keep that," he said.
"If we don't make decisions in the best interests of the sector, then in four or five years' time we're going to be a lot weaker internationally. That's my big worry.
"The solution has got to be a hybrid public-private model, possibly based on a teaching grant for higher-cost subjects, underpinned by loans which could be set at the cost of teaching lower-cost subjects, plus a maintenance offer for poor students."
University of York vice-chancellor Professor Charlie Jeffery told the paper: "Inflation is driving up costs in a way that frankly we haven't seen. Most universities will now be losing money on teaching.
"It does require us to think of the other income streams that can help us achieve all of our objectives. By far the most significant one of those is international students.
"One answer could be reflecting the importance of universities to the economy in various ways – you actually put in more public funding and don't put it all on the individual shoulders."
Further concerns surround changes to tuition fee loans from September which will see graduates repaying university debts earlier with remaining money not being written off for 40 years, rather than 30.