Temperatures in the UK have reached 30C for the first time this year – but parts of the country are also set to be battered by thunderstorms.
The highest temperature so far on Saturday was 30.5C, recorded at Heathrow on Saturday, but a number of other areas across the South East have also hit 30C, the Met Office said.
Temperatures are likely to reach 32C by the end of the day, it added.
However, a yellow thunderstorm warning, highlighting potential disruption to travel, power cuts and localised flooding, has been issued for Wales and a large part of southern and central England until 9pm on Saturday.
A second yellow warning for thunder is in place for Sunday from midday to 9pm for Wales, Northern Ireland and most of western and central England and Scotland.
Parts of east and northern Scotland are likely to avoid the most extreme conditions.
Dan Stroud, meteorologist for the Met Office, said: "On Sunday there will be a little bit more cloud, temperatures down a smidgen, but still 28C or 29C, sparking off a few showers and thunderstorm warnings.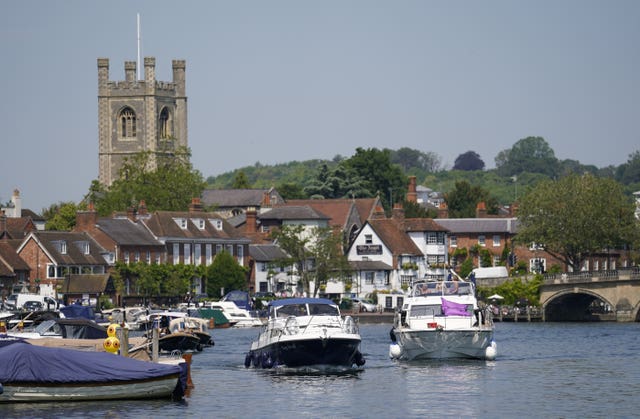 "But it will maintain this well-above-average temperature. Most of the UK will meet heatwave criteria."
The UK Health Security Agency (UKHSA) has issued an amber alert for hot weather until 9am on Tuesday in the West Midlands, East Midlands, east of England, South East and South West.
It means the impact of the heat is "likely to be felt across the whole health service… and the wider population, not just the most vulnerable".
A further yellow alert, which is less serious and warns that there may be some disruption to services due to weather conditions, is in place for the North East, North West and Yorkshire and Humber regions of England, as well as London.