The Prince of Wales reviewed his troops on horseback on Saturday as at least three soldiers fainted in sweltering London temperatures.
Thousands gathered at Horse Guards Parade in St James's Park to witness The Colonel's Review ahead of Trooping the Colour during the King's Birthday Parade next week.
The ceremony involved hundreds of horses and soldiers carrying out complex battlefield drill manoeuvres to military music.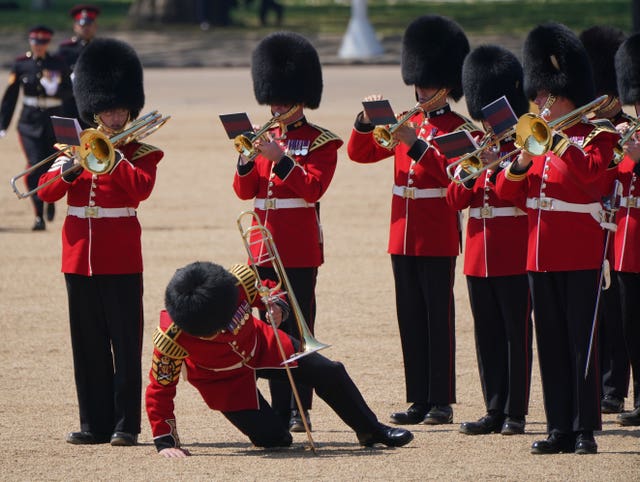 At least three soldiers fainted and were taken off on stretchers while two more were helped off the parade ground.
One member of the Massed Bands of the Household Division returned to his feet after collapsing and was greeted with a round of applause from the audience.
He appeared to attempt to carry on playing his instrument but was swiftly escorted off by medical staff.
He wrote: "A big thank you to every solider (sic) who took part in the Colonel's Review this morning in the heat. Difficult conditions but you all did a really good job. Thank you. W."
James Calford, 18, from Cardiff, who was the youngest soldier in the Welsh Guards to take part, described Trooping the Colour as "like being stood in a sauna with a 200kg dumbbell in your left hand".
He said the ceremony "is a lot harder than it looks on the TV".
"Once you have got your tunic and bearskin on and carrying your rifle in heat it is incredibly uncomfortable."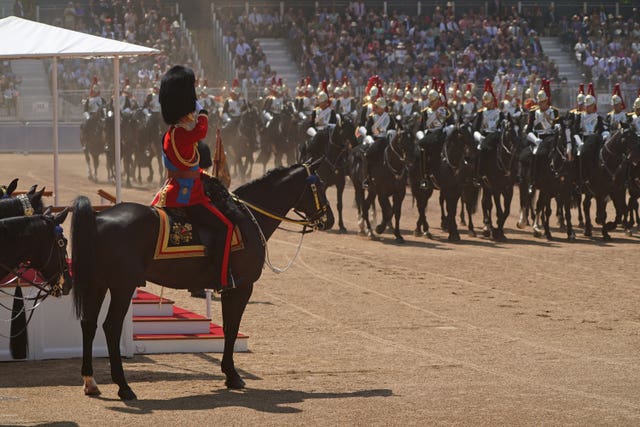 William inspected his troops on horseback, wearing a bearskin cap and red dress uniform, for the first time as Colonel of the Welsh Guards.
His horse, named Darby, was a gift to the late Queen from the Royal Canadian Mounted Police and it led the funeral procession for William's grandmother last year.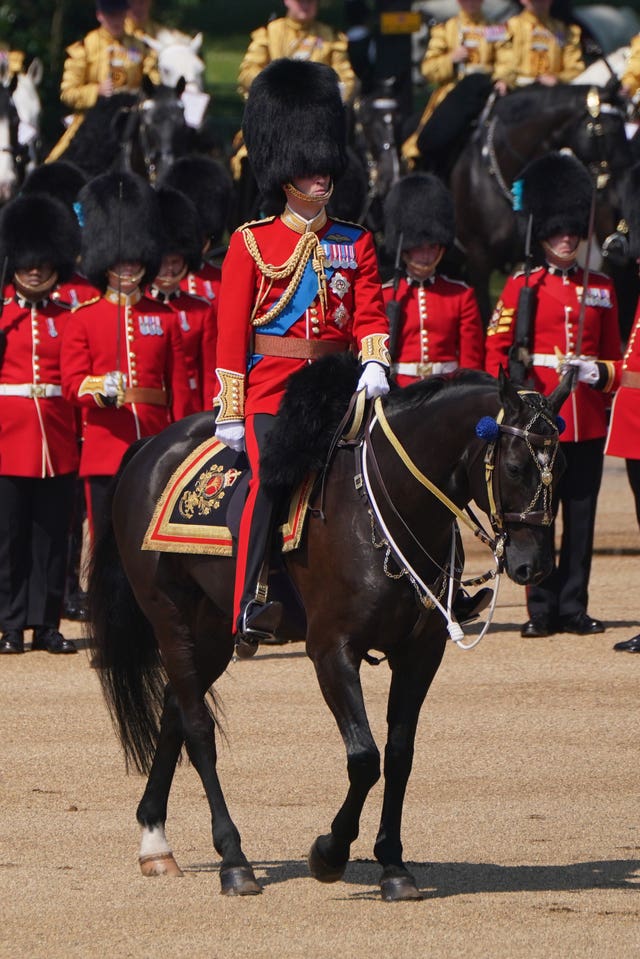 Charles was Colonel of the Welsh Guards for 48 years before passing the role to William in 2022.
Preparations for the ceremony began even before the King's coronation, with all seven regiments of the Household Division taking part, including the five regiments of the foot guards – Grenadier, Coldstream, Scots, Irish and Welsh – and two mounted regiments – the Household Cavalry Mounted Regiment and The King's Troop Royal Horse Artillery.
New music was performed by the Massed Bands of the Household Division, including a piece by Major Lauren Petriz-Watts, who will become the first female composer to have her music played on a monarch's birthday parade.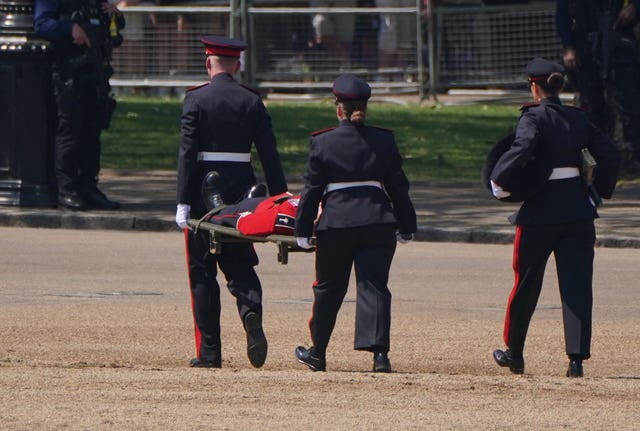 "To get to do this key role at such a young age, carrying the Colour and all it represents, is the absolute pinnacle of my life."
Thousands of spectators are expected to line the Mall to witness the King's Birthday Parade.
The Trooping the Colour parade traces its origins back to the Middle Ages when each Lord or Baron flew their banner, known as a colour, so their followers could spot them in battle.
The annual event has marked the official birthday of the British sovereign for more than 260 years.