Car makers 'erring on side of caution' due to potential post-Brexit tariffs
The Society of Motor Manufacturers and Traders said a possible increase in costs meant a 'risk averse' approach for the industry going into 2024.
Car makers are "erring on the side of caution" when it comes to electric vehicle sales next year due to planned European Union tariffs, an industry chief has warned.
Mike Hawes, chief executive of the Society of Motor Manufacturers and Traders (SMMT), said manufacturers would be taking a "risk averse" approach to sales numbers in early 2024 as he predicted that negotiations between London and Brussels would likely go down to the wire.
Manufacturers on both sides of the Channel have urged the EU to delay post-Brexit trade rules leading to tariffs on exports of many UK-built cars, particularly electric models.
The bloc's rules of origin provision is due to come into force in January 2024, meaning tariffs of 10% are due to be imposed on exports of electric cars between the UK and the EU from next year if at least 45% of their value does not originate in the UK or EU.
With many electric vehicle batteries produced in China, vehicles being shipped in both directions are set to become more expensive from New Year's Day without a postponement of the new rules.
Car makers could opt to absorb the extra cost or pass it onto consumers.
Mr Hawes, speaking to reporters ahead of the SMMT's Electrified 2023 conference in Westminster, said: "We are still optimistic that an agreement will be reached.
"It makes common sense because the last thing you want to do is put additional tariffs on the very vehicles you are encouraging people to buy.
"However, the fact that we're in September, most companies will already have made their decision, certainly on the first half of next year about product allocation.
"So invariably you will take a risk averse approach to that.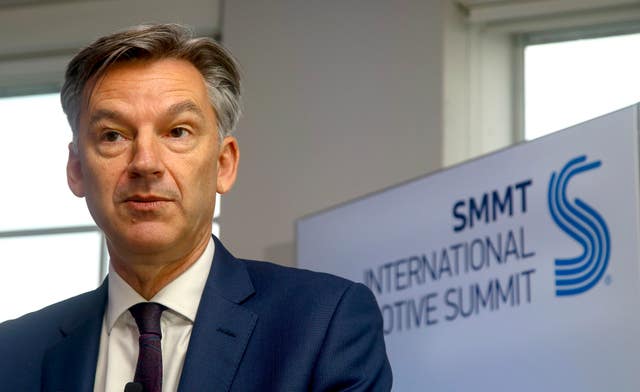 "I said we're optimistic but I can see this going down, like we did with Brexit, to Christmas Eve or something like that."
Pressed again on the possibility of an agreement between the EU and UK, Mr Hawes said car giants would be "erring on the side of caution" because they "don't want to be left with vehicles that are uncompetitive in the marketplace because of the application of tariffs".
Alex Smith, managing director of Volkswagen Group UK, was asked for his company's view on the potential application of tariffs on the green motoring sector.
He told reporters on Monday: "We're on a path to electric vehicle transition and anything that has potential to make electric vehicles more expensive would be, by definition, slightly unhelpful."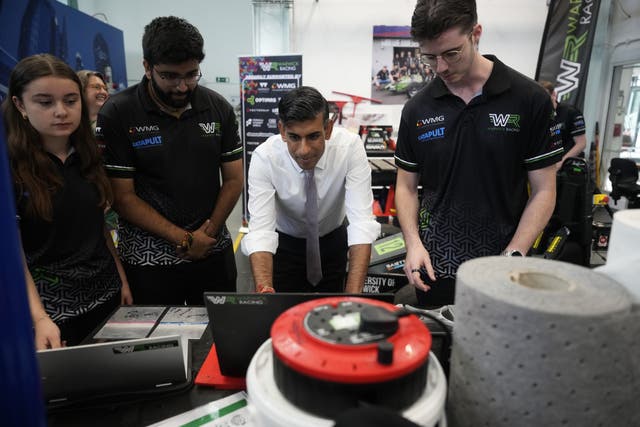 The Conservative Cabinet minister earlier this month said increased tariffs on each other's products "will only benefit Chinese companies" that are producing the car batteries.
Rishi Sunak's premiership has seen warmer relations with the EU, including a recent breakthrough allowing the UK to re-join the bloc's Horizon research programme, having lost its place in a tit-for-tat over Brexit.
Mr Sunak, asked about whether Horizon paved the way for an agreement on electric vehicles during his trip to India for the G20, said the two sides were in conversation about the car deadline.
"This is something that we've been in dialogue with our European partners on for a while," he told reporters on his flight to New Delhi this month.
"It is not a new thing and it affects European car manufacturers as much as it does affect UK car manufacturers, so there is already a conversation that is happening in industry, among leaders, on this particular issue."
The European Automobile Manufacturers' Association (ACEA) is calling for a three-year postponement to the new rules.
It said in June that, without a delay, tariffs could total 4.3 billion euro (£3.7 billion) between 2024-26, potentially reducing electric vehicle production by some 480,000 units.