Channel 4 boss praises 'brave and important' Dispatches show about Russell Brand
The comedian 'absolutely' denies the allegations, which also include claims of controlling, abusive and predatory behaviour.
The chief executive of Channel 4 has praised the "brave and important piece of journalism" that the broadcaster's Dispatches team undertook which brought to light allegations about Russell Brand.
Alex Mahon said Channel 4's Dispatches – Russell Brand: In Plain Sight is a programme that "raises very serious questions for Channel 4 and many others in our industry".
Comedian and actor Brand, who has been accused of rape, assault and emotional abuse between 2006 and 2013, has "absolutely" denied the allegations.
In an email sent to staff and seen by the PA News Agency, Ms Mahon wrote: "You already know that I think it is critical that we eradicate all inappropriate and offensive behaviour in our industry, and that we always have a fair and supportive Channel 4 culture.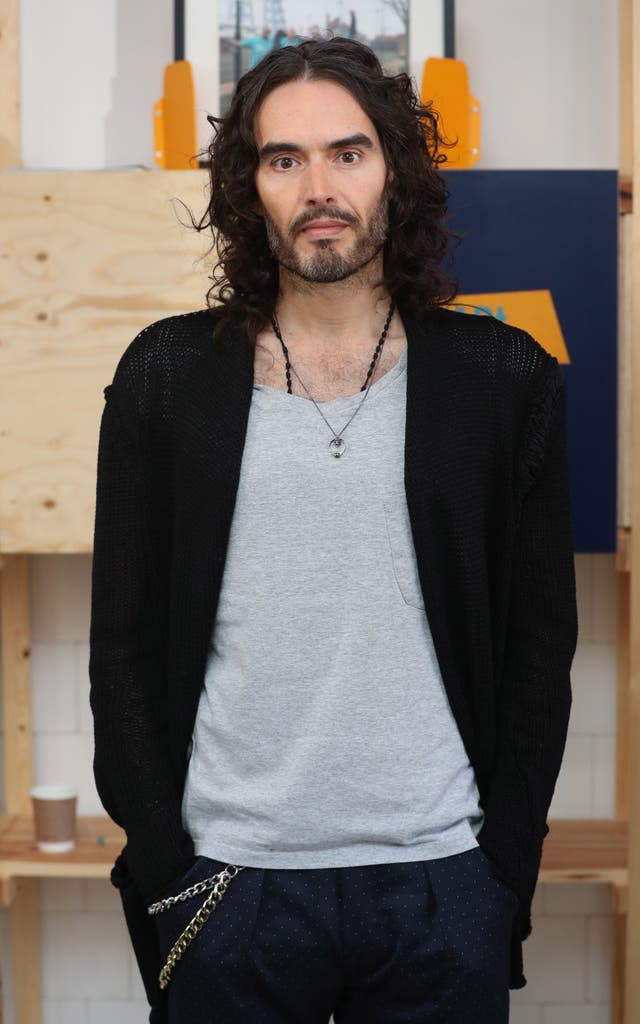 She added: "While the allegations our team has helped unearth are deeply disturbing, I hope they can ultimately lead to further positive change in our industry, and I am committed to ensuring we are at the forefront of that change."
The work, which was a joint  investigation by The Times, the Sunday Times and Dispatches, also made claims about controlling, abusive and predatory behaviour while Brand was at the height of his fame working for the BBC, Channel 4 and starring in Hollywood films.
The BBC, Channel 4 and Banijay UK, which bought Endemol, the company commissioned by Channel 4 to produce the Big Brother spin-off shows Brand hosted, have all launched investigations into Brand's behaviour while he was working on their programmes.
In a video posted online on Friday night before the first allegations were published, Brand said he has been "promiscuous" but that all of his relationships have been "consensual".
Brand was accused of pursuing audience members for sex while presenting Big Brother spin-off shows EFourum and Big Brother's Big Mouth on Channel 4.
A researcher claimed concerns about Brand's behaviour were reported to production managers at Endemol, the company commissioned by Channel 4 to produce the programmes in 2004 and 2005, but were dismissed.
Channel 4 announced it is carrying out "its own internal investigation" following the allegations and the broadcaster has removed content featuring Brand from its streaming service while it looks into the claims.
"We will be writing to all our current suppliers reminding them of their responsibilities under our Code of Conduct, as we are committed to ensuring our industry has safe, inclusive and professional working environments," the broadcaster's added.