Cleverly pledges to help developing nations' sustainable development
Prime Minister Rishi Sunak is not attending the UN General Assembly this week.
James Cleverly will announce measures to ease developing countries' access to funds to invest in climate action to help achieve the United Nations' sustainable development goals.
The Foreign Secretary will push for a more inclusive international financial system at the UN General Assembly in New York.
Prime Minister Rishi Sunak has been accused of snubbing the gathering of world leaders, blaming diary pressures for his absence and instead sending a team headed by his deputy Oliver Dowden and including Mr Cleverly.
Through one guarantee of up to 300 million US dollars (about £242.3 million), the UK could help unlock up to 1.8 billion dollars (£1.45 billion) of climate finance to support people in Asia and the Pacific in adapting to climate change impacts and help their transition to low-carbon energy, according to the Foreign, Commonwealth and Development Office (FCDO).
The UK will also contribute around £180 million in support of an international finance facility for education, which could help make up to one billion dollars (£810 million) in new financing available to boost school enrolment in Asian and African nations, the FCDO said.
Mr Cleverly said: "The extra finance needed to achieve the Sustainable Development Goals is estimated to be around four trillion dollars (£3.23 trillion) annually. We urgently need bold global action to build a bigger, better and fairer international financial system that helps close this gap.
"The UK played an instrumental role in establishing the Goals and we are committed to achieving them by 2030. Together with our international partners, we are going faster and further, to change the international financial system and make sure no one is left behind.
"The voice of the poorest and most vulnerable countries must be heard at the heart of the multilateral system."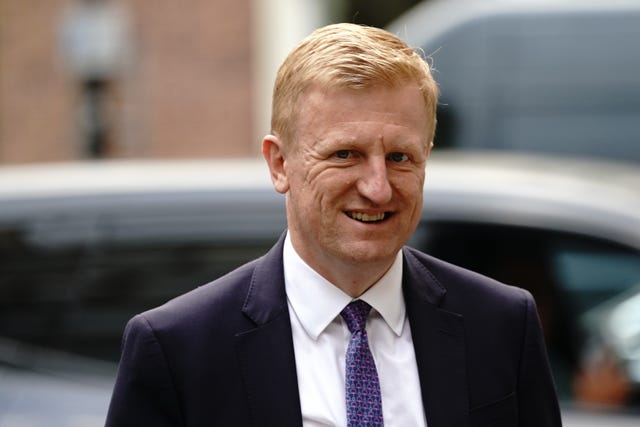 Shadow international development minister Lisa Nandy said steps to help developing countries access finance are welcome but accused the Government of "playing catch-up after years of withdrawing from the world stage".
The SDG summit is held once every four years and this year marks the halfway point to the 2030 deadline for achieving the global plan to improve the planet and the quality of human life.
Mr Sunak was accused by aid and development leaders of "stepping back from leadership on globally agreed goals" by skipping the event.
He is not the only world leader expected to miss the gathering, which is set to see discussions on the war in Ukraine, artificial intelligence (AI) and the threat of climate change.
French President Emmanuel Macron is not expected to attend and neither is China's Xi Jinping nor Russian President Vladimir Putin.
The UN gathering comes weeks after world leaders met at the G20.
Mr Cleverly will hold talks with his US and French counterparts among others during the trip.
The ongoing conflict in Ukraine will also be on the agenda, with Mr Dowden – a close ally of the Prime Minister – set to attend UN Security Council sessions during the week.
He will also use an address to the general assembly on Friday to call for countries to co-operate on new technology such as AI, with meetings also due to be held with top tech companies during the American visit.