UK-wide day of reflection among Covid Commission's recommendations
The UK Commission on Covid Commemoration was launched last year.
An annual national day of reflection should be held and schoolchildren must be taught about people's experiences in the pandemic, a commission has recommended to Government.
The UK Commission on Covid Commemoration was launched last year to look at how best the pandemic should be remembered across the country.
In its final report, published on Monday, it has made 10 recommendations including identifying green spaces across the UK for use as Covid memorial spaces.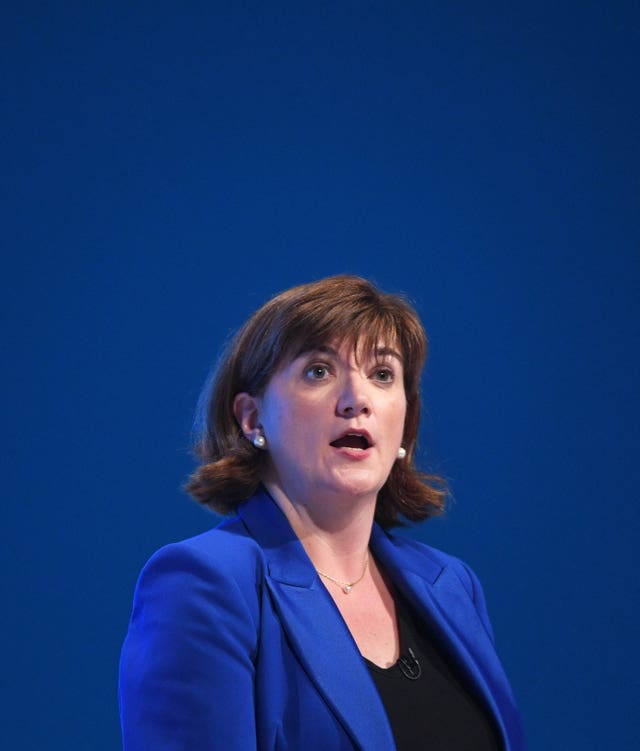 She said the pandemic "changed the lives of everyone across the UK and its impact is still felt very deeply", adding it is "so important that we don't let this vitally important period in our history be forgotten".
As well as a UK-wide day of reflection to be held each year, the commission has also suggested a new symbol could be created, supported by bereaved families and those still affected by Covid, to represent the pandemic.
The National Covid Memorial Wall in London should be preserved and "other existing initiatives should be valued and recognised for the important role they play in supporting bereaved families and those seeking a tranquil space for reflection", the commission said.
Recommending new memorials across the UK, the commission said approximately 10 green spaces should be identified across the UK, with one at each location "as a quiet space of reflection where people can gather".
It added that a funding scheme should be set up for local authorities across the UK to establish local commemorative spaces in existing parks or green spaces in their areas.
A Covid Commemoration Trust should be established, to work alongside the Westminster and devolved Governments to co-ordinate the day of reflection and other Covid commemoration activities, the commission said.
The trust could also set up a Covid commemoration website "to promote the day of reflection, provide details of local memorials and commemorative spaces, and link to Covid-related collections in museums, including collections of oral histories from a wide range of groups".
It recommended that the trust "should develop and update teaching materials to ensure they are suitable for the short and long term".
Alongside this, the commission said oral histories could be collected "from a wide range of groups including bereaved families, frontline workers, volunteers, the scientific community and young people" to recognise "the sacrifices and efforts made during the pandemic, and to serve as a historical record of this period of our time and as an educational tool for future generations".
A postdoctoral fellowship programme should be established to "enable early and mid-career researchers to work closely with policymakers to support preparedness for risks posed by natural hazards", the commission added.
Culture Secretary Lucy Frazer said: "The impact of Covid will never be forgotten and we must find a fitting way to remember and reflect on the pandemic for generations to come.
"The commission has made a number of valuable recommendations and my department will now consider the best ways to commemorate this unprecedented period in our history."
The commission's work is separate from the ongoing UK Covid-19 Inquiry.