A Ukrainian cyclist rode her bike around London in the shape of the United Kingdom to show her gratitude for the UK's ongoing support for Ukraine.
Victoria Gudyma, 32, was accompanied by cyclist Tom Hashemi, 35, from the UK, as they rode more than 125 miles on Sunday in an outline of the UK.
Ms Gudyma told the PA news agency that she was taking on the "symbolic" challenge to thank "all British people for your support, kindness and generosity".
The pair started the journey at Crystal Palace before cycling upwards past Hampstead Heath and looping around to Wembley, Shepherd's Bush and back down to Crystal Palace.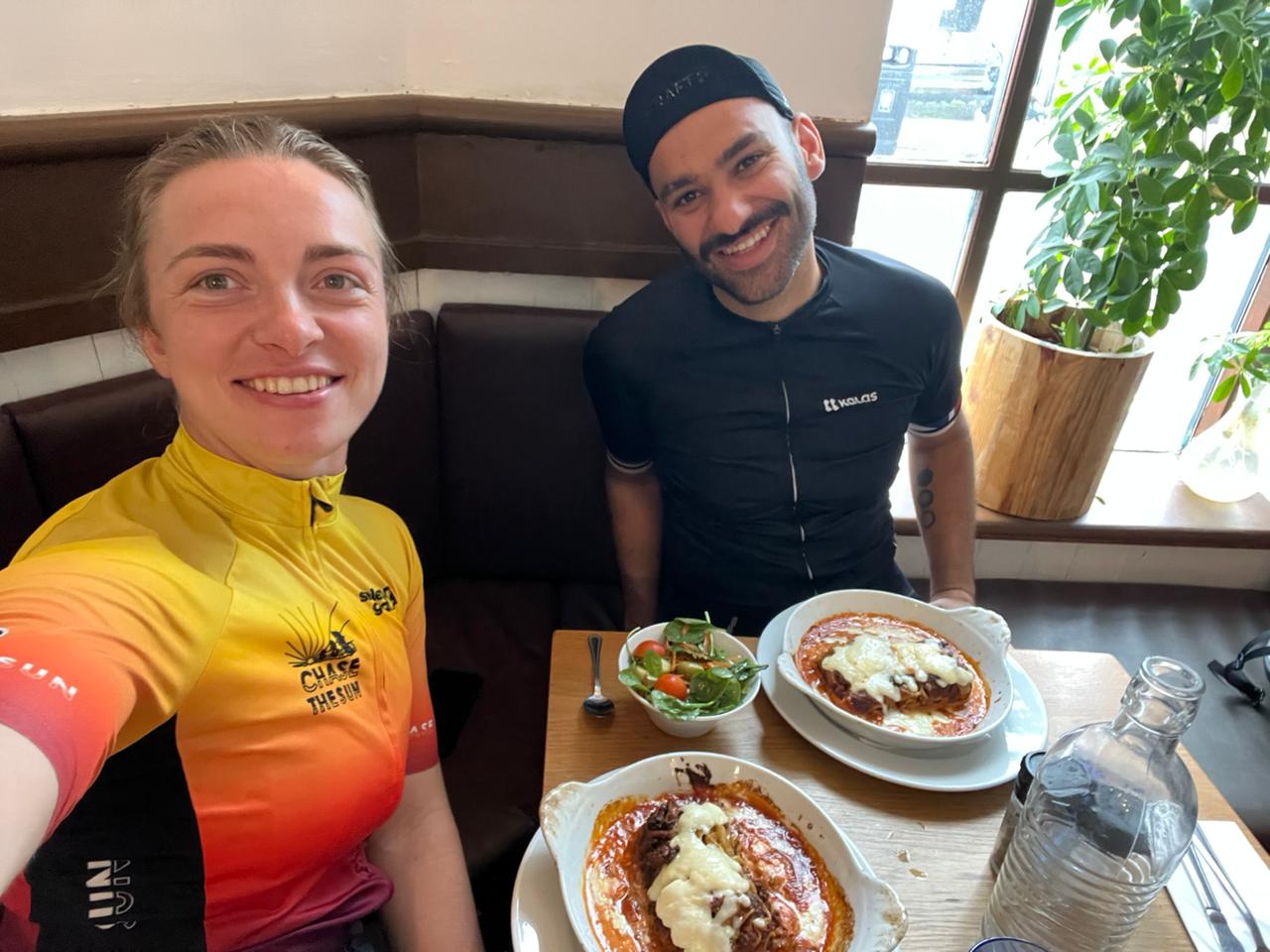 The two cyclists got in touch after Ms Gudyma commented on one of Mr Hashemi's Instagram posts about his cycle around the greater London area in the shape of Ukraine.
They met for the first time the night before the cycle.
Mr Hashemi explained that he mapped out the route after he "roughly drew what I think the UK looks like and then I got a map, and just overlaid it over what I'd done in (cycling app) Strava, and then spent 20 hours course correcting".
Mr Hashemi has previously ridden around London in the shape of Ukraine and a love heart; the latter of which was to show his support for Refugee Week.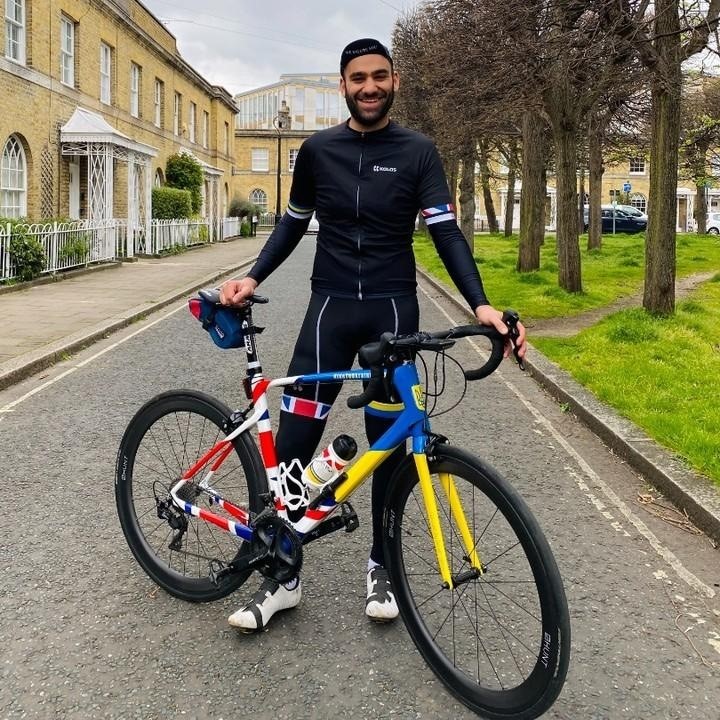 He has friends and colleagues in the war-torn country as his company, public relations firm Cast From Clay, has offices in London and Lviv.
Mr Hashemi was inspired to cycle routes in specific shapes by American street artist Lenny Maughan, who uses his GPS tracker to draw images as he runs.
Ms Gudyma, who fled Kyiv to escape the war, said: "I know how many people have opened their homes there for Ukrainians who fled the war, helped us with each challenge of living in the new country, and I know how hard the British armed forces are working to help break the invasion plans.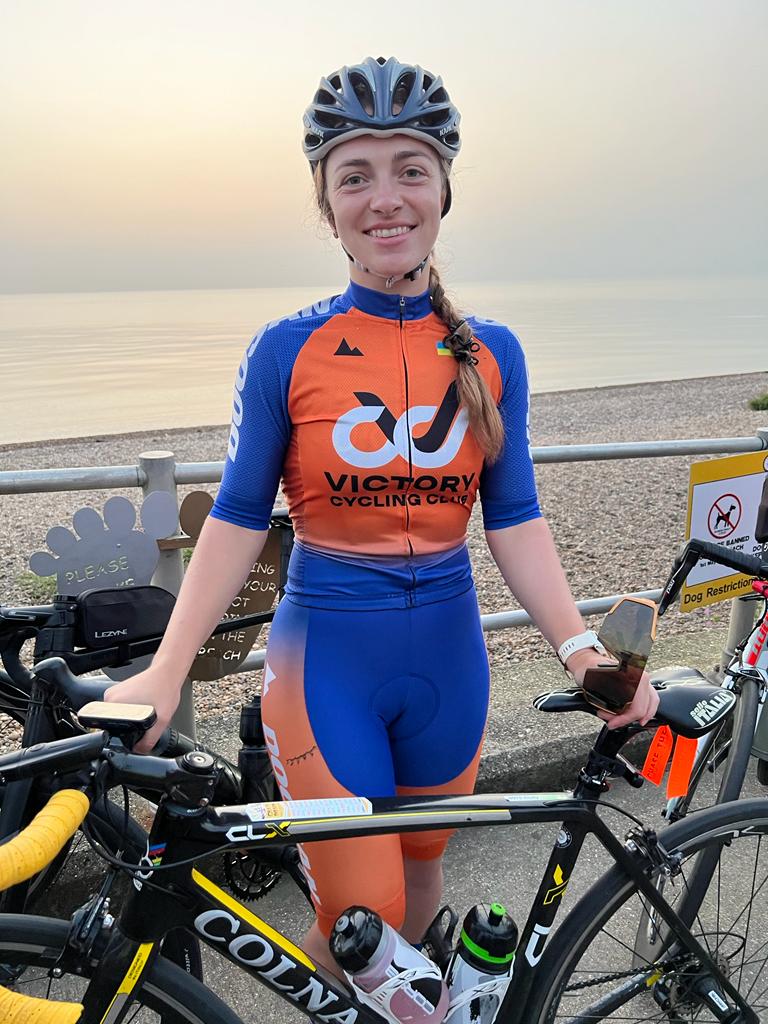 "The war is still going on, and more military support is needed. I hope that the recently appointed Grant Shapps, Secretary of State for Defence, will continue to support Ukraine."
Mr Hashemi said: "What [Ukrainians] are going through is just so grim.
"So much of our military preparedness is there to protect us from Russia, which has long been considered the main threat in Europe, and Ukraine is single-handedly fighting a war against Russia.
"We should be supporting them. We should be helping them with everything we've got so they can defend themselves and beat Russia."