The Prince of Wales became king of the deep when he waded into the waters off Manhattan to learn about a unique project to restore oyster reefs with discarded shells.
William wore a pair of waders to join volunteers on a small beach at Brooklyn Bridge Park, New York, to examine a manmade oyster bed, an attempt to rebuild the natural habitat that once flourished in New York harbour.
During his two-day visit to the Big Apple he will promote his Earthshot Prize, which aims to celebrate and scale-up solutions to "repair" the planet, and announce the 2023 finalists during an event on Tuesday.
When he first arrived in the US the prince paid tribute to young environmentalists.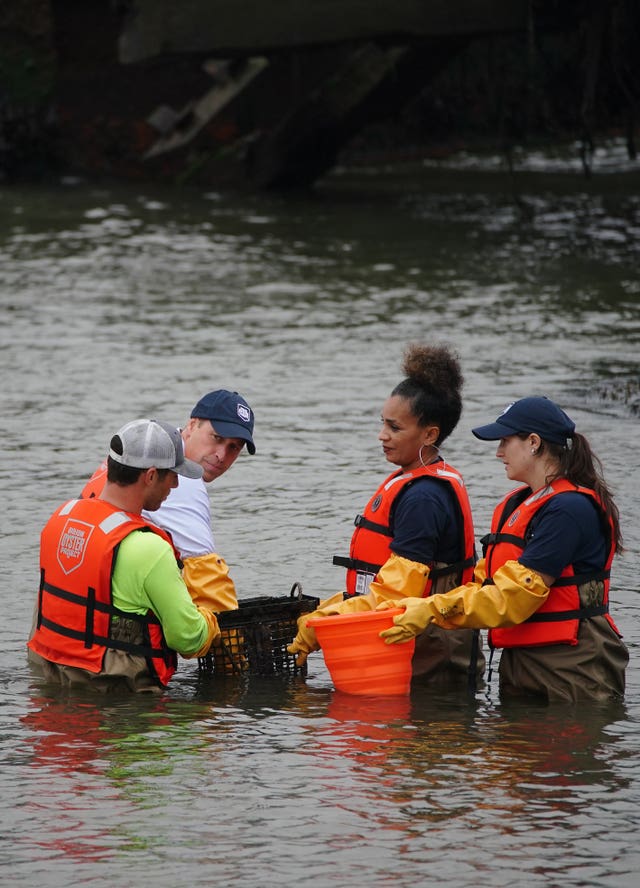 "Eighty years ago the world came together in this great city to find a new way, through the UN, to solve our shared challenges.
"I know our generation can take the bold action we need to make changes towards a healthy and sustainable world.
"The challenge may feel huge, but as John F Kennedy taught us, we rise to the challenge not because it is easy, but because it is hard. And vital."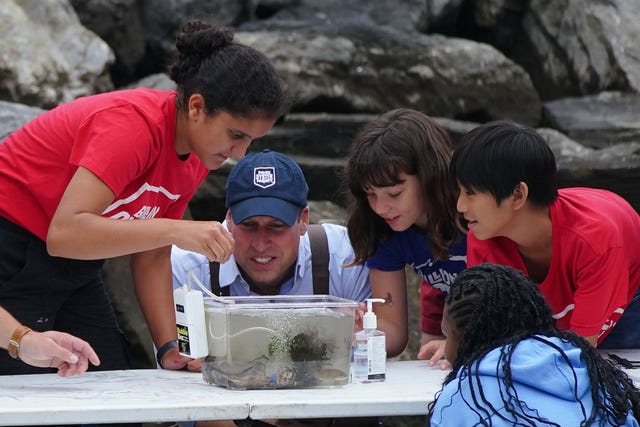 He was shown every stage of the initiative, visiting a hatchery centre for the fledgling oysters and meeting a group of students rearing fish and using their nutrient rich waste to grow algae, food for the baby molluscs.
The secondary school children are learning about the project to restock the oyster population, with larvae relocated to a nursery made from discarded and cleaned oyster shells from 75 New York seafood restaurants.
The shells are housed in metal cages in the East River and it is hoped the molluscs, which cannot be eaten because of water pollution, will form oyster reefs providing three important benefits – filtration, new habitat and protection against storms.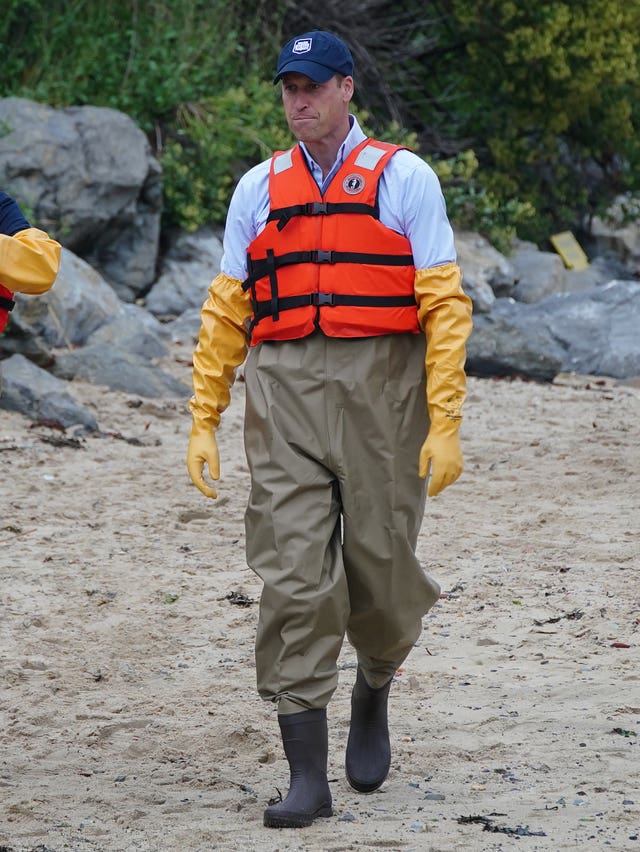 He later saw the mounds of shells used as the foundation of the oyster beds, bending down to pick up one of the tens of thousands of shells which must first be dried out over 12 months, before being washed and sorted.
Chatting to a volunteer sifting through a mound to remove restaurant rubbish, like cutlery and plates, he said about the work "When it's dry and nice it's quite therapeutic."
Pete Malinowski, co-founder and executive director of the Billion Oyster Project, told the prince the discarded shells would have gone into landfill.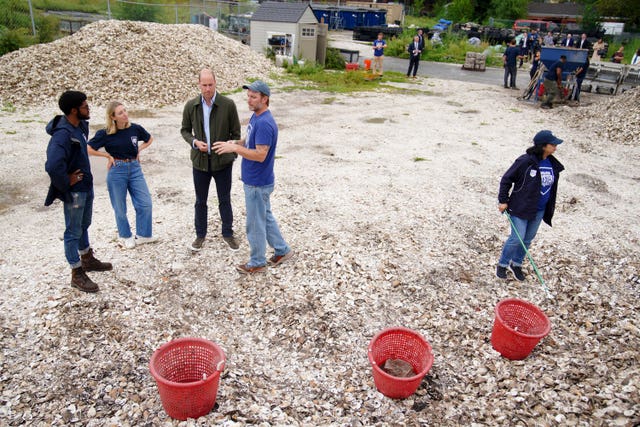 On the beach the prince chatted to a group of younger schoolchildren learning about the oyster project and examined some oyster specimens on a table as they watched.
Agata Poniatowski, 27, public outreach manager for the Billion Oyster Project, waded into the water with William and said afterwards he used a pair of callipers to measure the creatures.
She said: "One thing that's really amazing about oysters, and the prince was able to see, is that they actually cluster up rather than the way you see them in restaurants – singular.
"Which gives lots of habitat and space for other creatures to lie and thrive, so we got to see some fish, some crabs and got to point out what kind of marine life we have here in New York through monitoring our oysters."