Dates for cost-of-living payments being made this autumn confirmed by Government
Around eight million households are eligible for cost-of-living payments, but people expecting a payment should also watch out for potential scams.
Millions of households across the UK will get a £300 cost-of-living support payment directly from the Department for Work and Pensions (DWP) between October 31 and November 19.
It will be the second of three payments totalling up to £900 for those eligible and on means-tested benefits, such as Universal Credit, Pension Credit or tax credits, in 2023/24.
People eligible for payments who are claiming tax credits only, who do not qualify for a payment from the DWP, will get £300 from HM Revenue and Customs (HMRC) between November 10 and 19.
Payments are tax-free, will not count towards the benefit cap and will not have any impact on existing benefit awards, the Government said.
The £300 cost-of-living payment will be sent out automatically and directly to recipients, meaning those eligible do not need to apply, contact the Government or do anything to receive it.
This includes tax credits-only customers, who will receive the payment from HMRC.
The payment reference for bank accounts will be the recipient's national insurance (NI) number followed by "DWP COL" or "HMRC COLS".
Work and Pensions Secretary Mel Stride said: "The best way we can boost bank balances is by bearing down on inflation, but, as we get there, we are ensuring the most vulnerable households are cushioned from high prices with a further cost-of-living payment."
Chancellor Jeremy Hunt said: "Halving inflation and getting price rises under control is the best way to support households struggling with their bills.
"But it is also right that we are helping the most vulnerable in our society, and this latest cost-of-living payment is part of a package of support worth £3,300 per household on average over this year and last to help those struggling the most."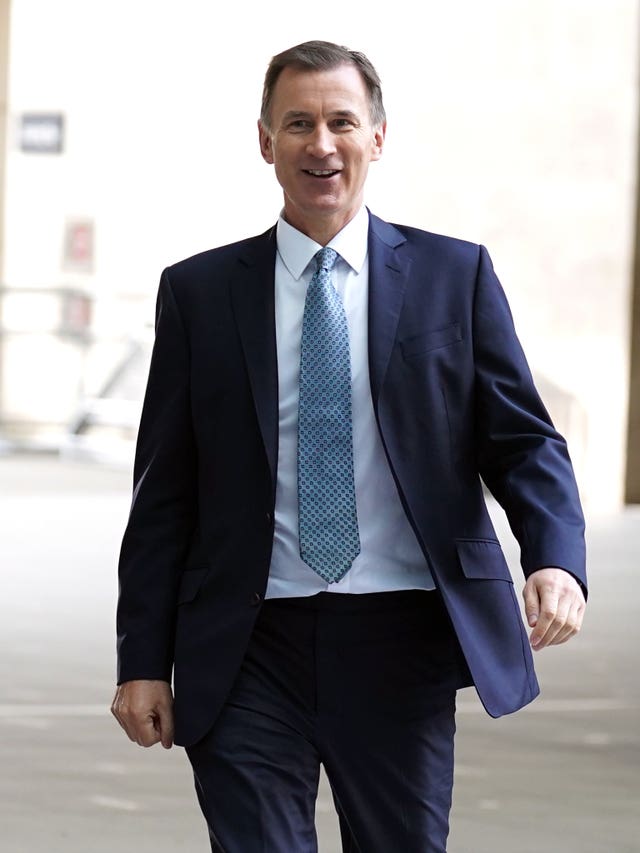 People may get a payment if they receive Universal Credit, income-based Jobseeker's Allowance, income-related Employment and Support Allowance, Income Support, Working Tax Credit, Child Tax Credit, or Pension Credit.
To be eligible for the latest cost-of-living payment from the DWP, someone needs to have been entitled to a payment for a qualifying benefit between August 18 and September 17, or a payment for an assessment period, ending between these dates.
From HMRC, they need to have received a payment of tax credits for any day between August 18 and September 17.
The DWP said it continues to encourage pensioners on low incomes to check their eligibility for Pension Credit.
Due to Pension Credit backdating rules, those who are eligible could still qualify for both the second cost-of-living payment as well as the third payment due in spring 2024.
People should also watch out for scammers posing as government bodies and remember that cost-of-living payments are being made automatically.