Northern Ireland Secretary Chris Heaton-Harris has said he hopes the Irish government will do all it can to support a new legacy body established to examine hundreds of unresolved Troubles deaths.
Mr Heaton-Harris described the granting of royal assent for the Government's Northern Ireland Troubles (Legacy and Reconciliation) Bill on Monday as a "significant milestone".
The controversial legislation will provide a limited form of immunity from prosecution for Troubles-related offences to those who co-operate with the new Independent Commission for Reconciliation and Information Recovery.
It will also prevent future civil cases and inquests.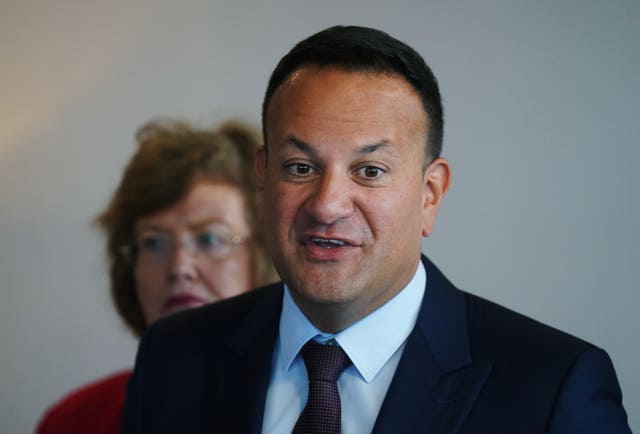 Several families of Troubles victims have already launched legal challenges to the new laws.
The Irish government said it has requested legal advice as it considers taking a case against the UK to the European Court of Human Rights.
But Mr Heaton-Harris said the legacy of the Troubles was one of the key issues left unaddressed since the signing of the Good Friday Agreement.
He added: "Yesterday's royal assent of the Northern Ireland (Troubles & Reconciliation) Act marks a significant milestone as the Government aims to deliver on our pledge to deliver better outcomes for those most affected by the Troubles, while helping society to look forward.
"I recognise getting to this juncture has been a hugely difficult task for all.
"The legislation contains finely balanced political and moral choices.
"It presents us all with a real opportunity to deliver greater information, accountability and acknowledgement to victims and families, moving away from established mechanisms that have left far too many empty-handed."
The Northern Ireland Secretary said: "I know Sir Declan and his team of commissioners will approach the task with the rigour, integrity and professionalism required.
"If we are truly to provide greater information, accountability and acknowledgement to victims and families of the Troubles and help society to move forward in the spirit of reconciliation, we must build a legacy process founded on integrity, expertise and fairness.
"Now that the legislation has become law, the UK Government will do all it can to support the ICRIR, consistent with its operational independence, as it establishes itself and seeks to deliver effectively for victims and families.
"I hope that others, including the Irish government, can do the same."