Gove and Badenoch back keeping open option of quitting human rights convention
The possibility of leaving the convention was being aired as ministers struggle to meet their promise to 'stop the boats'.
Cabinet ministers Michael Gove and Kemi Badenoch have backed keeping open the option of leaving the European Convention on Human Rights as they struggle to curb unauthorised Channel crossings.
But there were signs of a Cabinet split as Foreign Secretary James Cleverly said exiting the ECHR is not necessary to "protect our borders" and security minister Tom Tugendhat questioned that such a move could create problems for the Good Friday Agreement (GFA).
Mr Gove, the Levelling Up Secretary, also called for pre-election tax cuts amid speculation that leading figures were jostling for the support of the Tory right in case of a future leadership contest.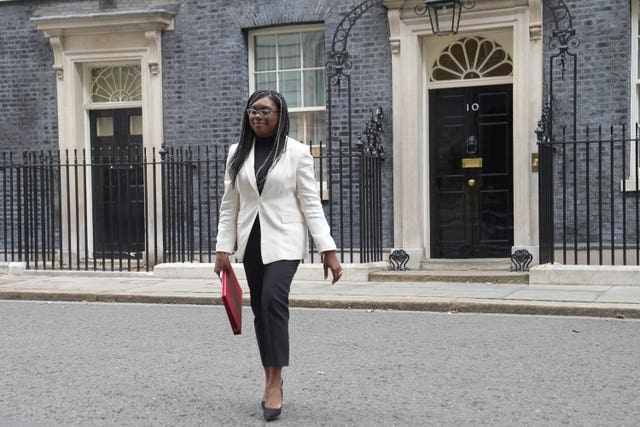 Ms Badenoch, the Business Secretary, told the Sunday Times that leaving the ECHR is "definitely something that needs to be on the table".
Mr Gove, who supported Ms Badenoch in the Tory leadership contest to replace Boris Johnson, said they should "keep every option open" when asked at the Conservative conference in Manchester.
He declined to go further and say whether he actually supported leaving the convention when pressed at the event for the Onward think tank.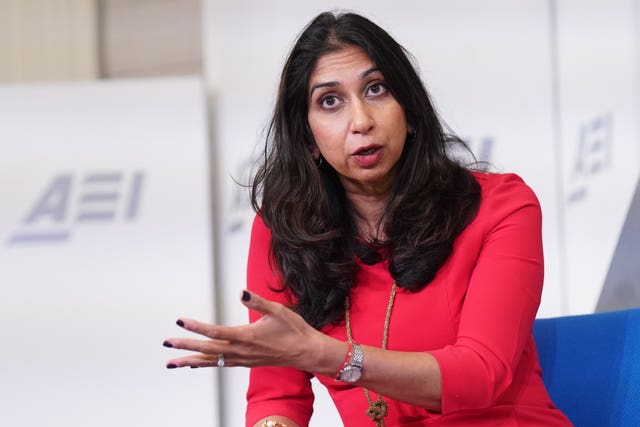 "What is the alternative for the GFA, for the devolved assemblies and administrations, what does it mean for the various different agreements we've struck already that are underpinned by it?" the security minister asked.
Mr Cleverly was pressed, during a later Onward event, on his position on UK membership of the convention.
"I don't feel in order to achieve what we need to achieve to protect our borders, we are necessitated to leave the ECHR," he said.
"The decisions we have made are completely within the boundaries of international law."
He joked that in the same way both the UK and France now make excellent wine, "a lot of things that are wonderful overseas, we are able to produce here in the UK.
"And left-wing activist judges, we've got quite a few of those in the UK."
He added: "As a government you have to deal with the judicial system and, were it not the ECHR, I'm sure we would have domestic judges that were trying to prevent us discharging our duty to British people."
Dame Priti Patel, the former home secretary, was taking aim at her successor Ms Braverman, saying her high-profile and hardline speech on immigration while in the US last week was designed to "get attention".
But she said that "pledges, statements and promises" are "no substitute for action" as she said voters were sick of a "failure to deliver".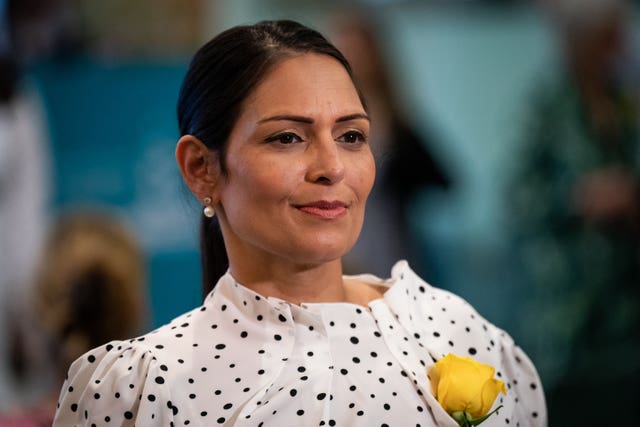 In her Washington speech, Ms Braverman said that attempting reform of the ECHR "will see you smeared as anti-refugee".
"I reject that notion that a country cannot be expected to respect human rights if it is not signed up to an international human rights organisation," she said.
"(It is) as if the UK doesn't have a proud history of human rights dating back to Magna Carta, and the ECHR is all that is holding us back from becoming Russia.
"America, Canada, New Zealand, and Japan seem to manage just fine."