Four arrested over huge drugs seizure off Irish coast to appear in court
Three men have already appeared at courts in Wexford and Waterford in relation to the seizure.
Four males arrested in connection with an investigation into Ireland's largest ever drugs seizure are to appear in court later.
Almost 160 million euro (£139m) of cocaine was found on a bulk cargo ship off the Irish coast last week.
The four suspects are expected to appear at Mallow District Court in Co Cork on Tuesday morning.
Gardai announced the planned appearance of three of the arrested males on Monday night. On Tuesday morning they said a fourth suspect who had remained in custody would also now appear before the same court.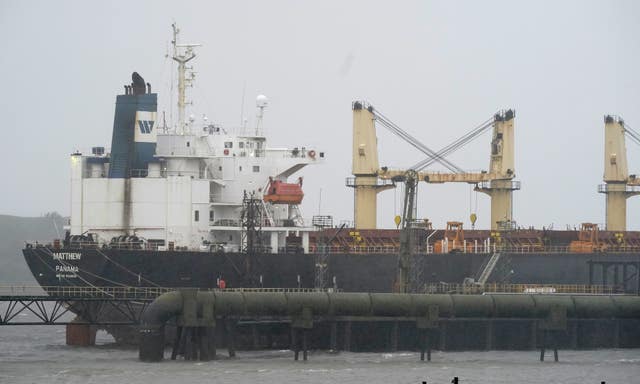 A total of 2,253kg of cocaine was found on the MV Matthew cargo ship after members of the Irish Army Ranger Wing captured the vessel off the coast by abseiling from a helicopter.
Police believe the cocaine, seized after the dramatic military operation at sea, was destined for distribution beyond Ireland, potentially into the UK and continental Europe.
A fishing trawler that grounded off the coast of Co Wexford days before the seizure was also being monitored as part of the operation, amid suspicions it was en route to rendezvous with the cargo ship.