Work begins in operation to cut down trees made famous by Game Of Thrones
Six trees are to be felled at the Dark Hedges in Co Antrim.
An operation has begun in Co Antrim to fell several trees made famous by the Game Of Thrones series.
The work will see six of the trees at the Dark Hedges removed and remedial work carried out on several others.
However, concerns have been raised about the state of several of the beech trees and a number have blown down during storms in recent years.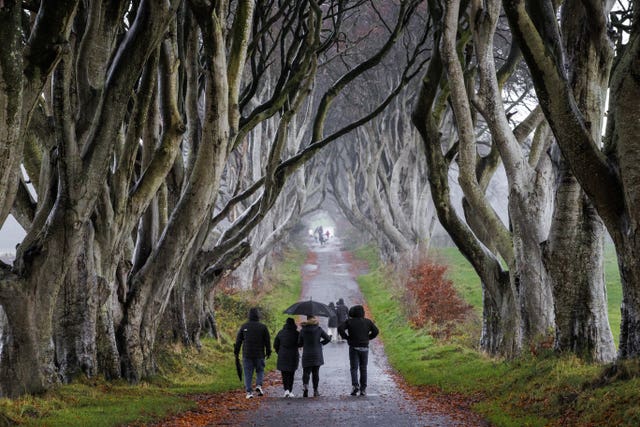 Mervyn Storey, chairman of the Dark Hedges Preservation Trust, said the work followed two reports which concluded some trees would have to be removed for safety reasons.
The former DUP MLA said: "While we would want that these trees would last forever, the reality is if they are 300 years of age that is not going to be the case and this work has to be carried out.
"I think it is also another marker in the long journey that we are on in terms of putting in place a management structure to manage this area.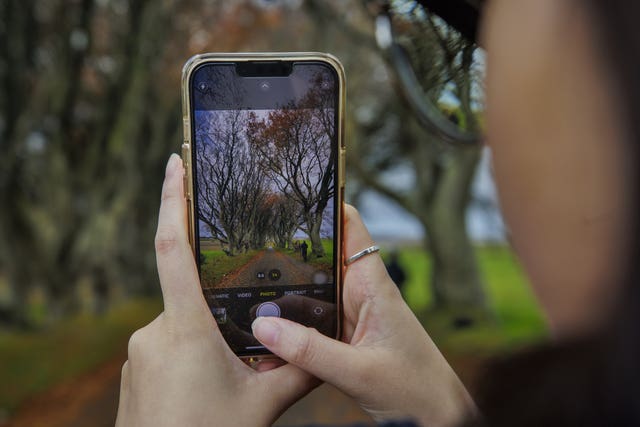 "This has been a tourist attraction for the last number of years.
"Yes, there is work needs to be done, but there has to be a long-term plan and that is going to take money and where is that coming from?"
"There has to be aggressive replanting, there had been a replanting late 2014, but because of lack of resource to maintain that planting it hasn't taken."
The trees on the Bregagh Road, near Stranocum, are on privately owned land.
The Department for Infrastructure said an independent specialist survey found that 11 trees, out of a total of 86, were in a poor condition and could pose a potential risk to the public.
Following discussions with relevant landowners and other stakeholders, arrangements were made to remove six of the trees, retaining the stumps, and for remedial work to be carried out on four trees, to reduce the risk to the public.
The condition of one further tree will be assessed on site.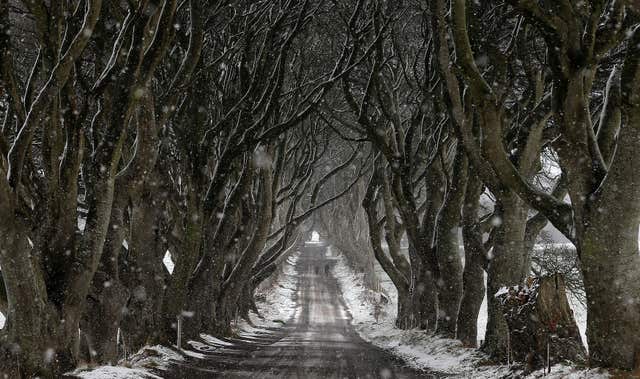 "The department will continue to engage with landowners and other stakeholders regarding their implementation of a suitable management strategy to protect the future of the other 75 trees."
The trees were planted to line the Bregagh Road to Gracehill House, which was built around 1775.
Originally, there were about 150 trees.
In the coming months responsibility for preserving the trees will pass from the Dark Hedges Preservation Trust to the Causeway Coast and Glens Heritage Trust (CCGHT).
Chief executive Graham Thompson said: "CCGHT plans to establish a new Dark Hedges Management Forum which is expected to consist of relevant statutory organisations, landowners and other interested parties.
"It is envisaged that in future the issues at the site will be managed in a co-ordinated strategic manner.
"This includes a management plan ensuring the longevity of the trees, while giving full consideration to health and safety issues; visitor management at the site including dealing with parking and traffic issues; educating and informing visitors to the site across a range of media; and importantly identifying funding sources for future site management."