'Exceptionally difficult decisions' taken over £680m budget savings – Robison
Deputy First Minister Shona Robison blamed 'prolonged Westminster austerity' as she urged Chancellor Jeremy Hunt to invest in public services.
Scotland's Deputy First Minister has said she was forced to make "exceptionally difficult decisions" as she revealed the government has had to make £680 million in savings from this year's budget.
Shona Robison said while the "savings and funding prioritisation" had been required, she had sought to protect spending on the NHS and investment in "key programmes" such as the Scottish Child Payment – which provides cash help for children in low income families.
She blamed "prolonged Westminster austerity" for the financial situation, as she said Scotland and the other devolved administrations had urged the UK Government to find additional cash "to support the management of pressures we all face".
However, she said the response to these calls had been "at best, insufficient".
She said: "We need the UK Government to step up and use its powers for the benefit of Scotland."
Raising concerns that Wednesday's statement could see tax cuts "prioritised over investment in public services", Ms Robison told the Chancellor that any spare cash available should be invested into public services.
Her plea came after the Scottish Government spent around £800 million more than had been budgeted for on pay deals for public sector workers in 2023-24.
And while Ms Robison said ministers at Holyrood had "worked to try and mitigate the impact of Westminster austerity" she added that she feared they were "now at the limits of what it is possible to mitigate within the powers of devolution".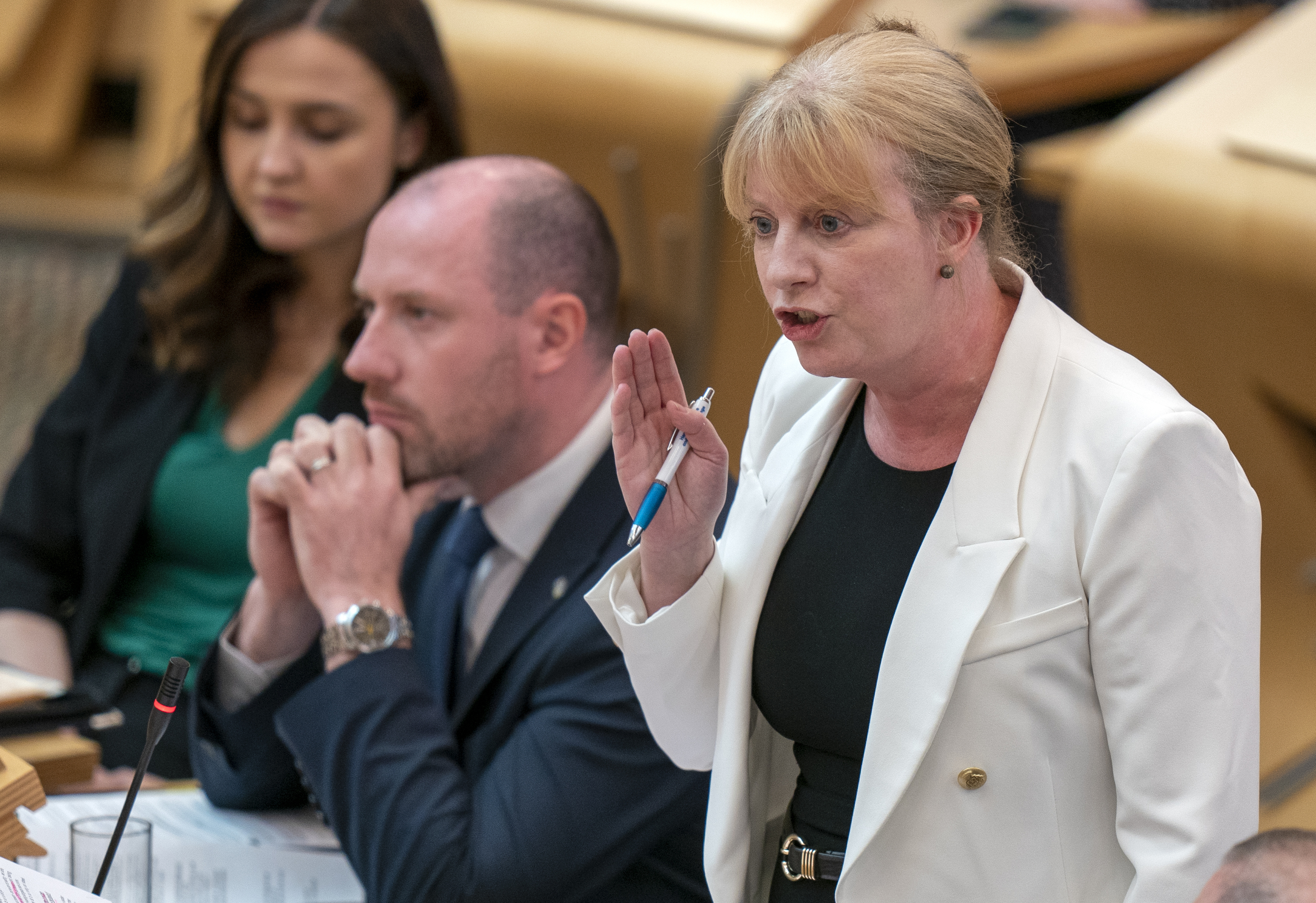 Her comments came as she insisted the UK Government needs to "deliver for investment in public services and infrastructure" in the Chancellor's statement on Wednesday.
She told MSPs: "Bluntly, when Westminster consistently underinvests in public services it means we have less funding to spend on our public services in Scotland."
Mr Hunt was urged to prioritise efforts to help achieve net zero, as well tackle fuel insecurity and support people with the ongoing cost-of-living crisis.
Ms Robison also said there should be specific help with fuel bills, calling for the £400 energy bills support scheme to be reinstated, and for a social tariff to be set up to help more vulnerable consumers.
Ms Robison insisted she had "been frank" with Holyrood about "the challenges we face and difficult decisions we have had to take to balance our budget and make best of use of public money".
The Deputy First Minister added: "We are doing all that we can with the limited powers that we have, but we need the UK Government to step up and use its powers for the benefit of Scotland."
Scottish Conservative finance spokesperson Liz Smith however accused the Deputy First Minister of having "reverted to the SNP's usual tactic of blaming everything on Westminster".
Ms Smith added: "She needs to take responsibility for the £1 billion black hole in Scotland's finances, our faltering growth and the huge cuts that she is proposing today for health, education, transport, energy and, as usual, our forgotten rural economy."