Parents jailed after death of four-month-old son
Reece Kelly has been sentenced to life imprisonment and Georgia Wright jailed for three years following the death of Dallas Kelly.
The parents of a four-month-old baby who died after suffering injuries consistent with a fall from a multi-storey building or a fatal road crash have been jailed.
Reece Kelly, 31, was sentenced to life imprisonment to serve a minimum of 18 years for the murder of his baby son Dallas Kelly, a spokesman for Cumbria Constabulary said.
Georgia Wright, 23, was jailed for three years for child cruelty.
He said: "The greatest betrayal of that trust was by you, Reece Kelly, when you murdered your son Dallas Kelly by shaking him with very significant force."
He said Kelly had been looking after Dallas on October 15 2021 and had gone upstairs to the baby, who was crying.
Mr Justice Dove said: "As Dallas continued to cry, I have no doubt that you lost your temper."
Dallas died on October 19 2021, four days after Kelly called emergency services and reported finding his son unresponsive.
A police spokesman said the injuries had been described by an expert as consistent with those caused by a fall from a multi-storey building or a fatal road traffic collision.
Mr Justice Dove said the murder occurred against an "extremely disturbing" background of family life in which both defendants were "pre-occupied" with obtaining and consuming drugs.
He said: "I have no doubt your addiction to drugs had a significant impact upon your ability to care for your children as parents."
Kelly admitted manslaughter but a jury found him guilty of murder and convicted both him and Wright of child cruelty after a trial.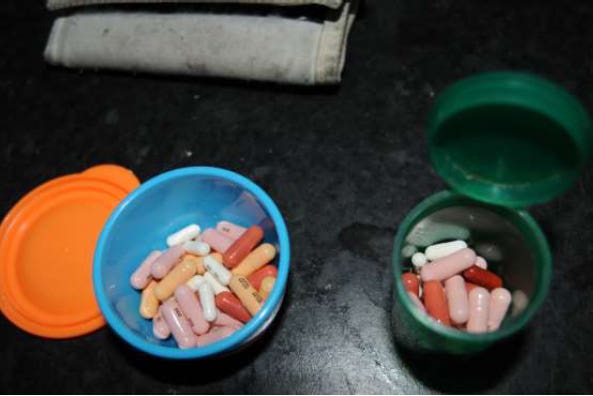 Victoria Agullo, senior Crown prosecutor for CPS North West, said: "Dallas should have been safe with his parents, whose duty was to love and care for him, and protect him from harm.
"Both his parents let him down badly, their chaotic, drug-filled lifestyle and lack of basic care is staggering."
Detective Superintendent Jenny Beattie said: "Dallas was a four-month-old boy who was entirely defenceless from the actions of his parents, Reece Kelly and Georgia Wright.
"Any child, particularly one as young as Dallas, should have parents who care deeply for them and act in their child's best interest at all times. Sadly, this was not the case for Dallas.
"There is never any excuse or reason to cause harm or distress to a child and I am pleased that both Reece Kelly and Georgia Wright have been held accountable for their actions.
"Both had numerous opportunities to take responsibility for what they had done, however right until the end they have both continued to act in a selfish manner."