Oscars audience sings Happy Birthday to An Irish Goodbye star James Martin
The short film won the Oscar best live action short film on March 12 – coinciding the actor's 31st birthday.
The directors of An Irish Goodbye led a chorus of Happy Birthday for the film's star James Martin after it won best live action short film at the Oscars.
Accepting the award, Tom Berkeley told the star-studded audience that the win was "the second most important thing about today".
This year the biggest night in the show business calendar, taking place on March 12, also marks Martin's 31st birthday.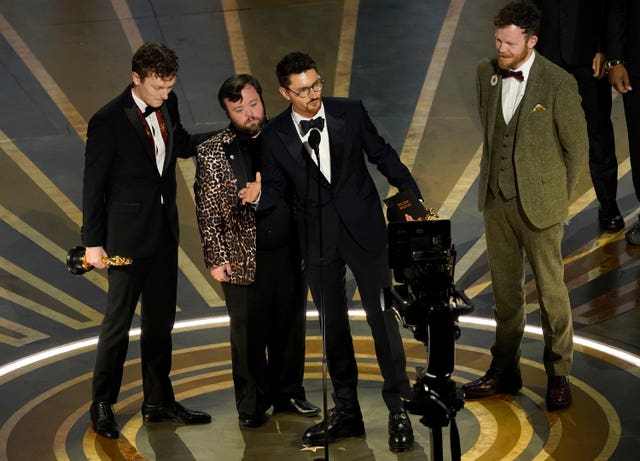 It is directed by Berkeley and Ross White.
Martin took to the stage at the Dolby Theatre to collect the award alongside his team, dressed in a leopard print blazer.
"This award is actually the second most important thing about today because it is this man's birthday," Berkeley said.
Famous faces including fellow Irish star Colin Farrell were seen joining in the song, which was followed by cheers and a round of applause.
Martin previously told the PA news agency that having the two big events coincide was like "a Cinderella story".
"The timing of it has been just perfect. You know, you can't plan somebody's birthday to be on the Oscars," he said.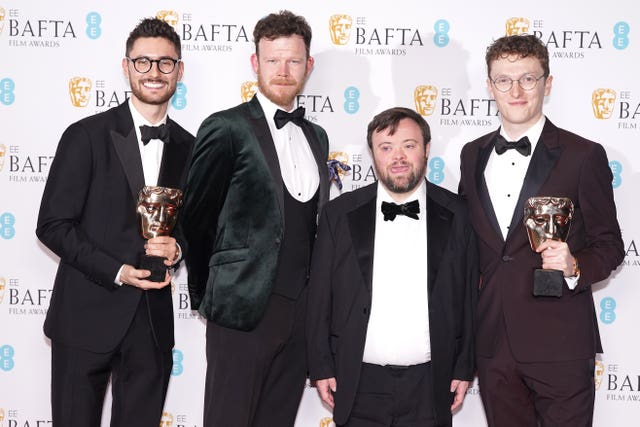 "I mean, it's not every day that you go to LA for the Oscars."
The actor previously said the Hollywood names he was most looking forward to meeting at the Oscars were Tom Cruise and Robert De Niro, as well as Friends stars Jennifer Aniston and Courteney Cox.