Michael Buble delighted a young fan by asking a crowd of 15,000 to sing happy birthday to her upon his return to The O2.
The Canadian singer, off the back of his Grammy win in early February, celebrated his 20th anniversary and 26th performance at the venue on Sunday as part of the Higher Tour, his first UK arena tour in four years.
The 47-year-old lent down to kiss the stage after his entrance and told the crowd he is "so happy to be home" before spotting a sign of a child named Madeline, who told the entertainer it was her birthday.
"Madeline, happy birthday," he said before encouraging the audience to join him.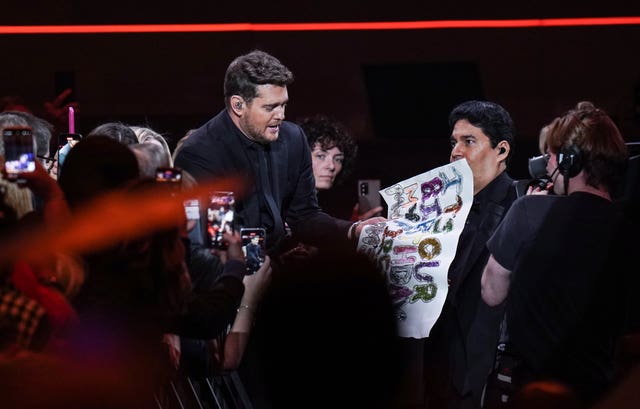 Buble added he felt "in his element" being covered in sparkles as he was covered in glitter while autographing the young girl's sign.
The Grammy-award winner performed a myriad of his well-known hits, including Feeling Good, Haven't Met You Yet, and Cry Me A River – though joked the crowd was not going to see any of "Christmas Boy", as he dubbed himself – a nod to his popular festive tunes.
The star prompted screams from the crowd with his best Elvis impression after taking the opportunity to talk about his friendship with Priscilla Presley.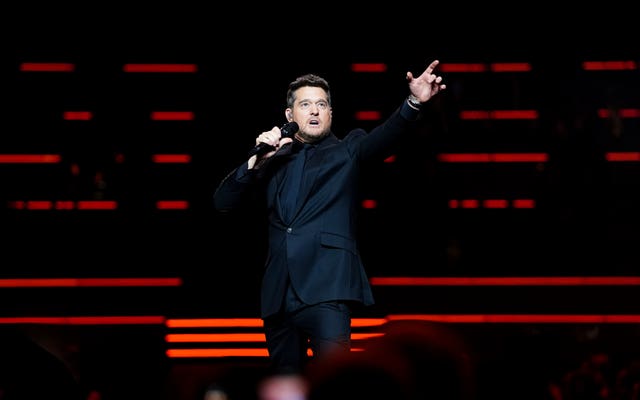 "She was always warm and kind and giving and I would ask her a million questions about Elvis.
"And she made my life one day when she asked if I would sing a posthumous duet with Elvis."
Buble went on to cover some of the King of Rock's greatest hits, including All Shook Up and Can't Help Falling In Love.
"I had to stop the show and I had to say 'I'm so sorry everybody, just five minutes, we just go to let the ambulance come through to pick up the poor young girl'," he said.
He also promised the crowd: "I'll keep coming back."
"Twenty-six times I have played The O2 and 26 times I have tried to look cool while inside, I'm saying, 'Holy s***, I'm playing the O2.'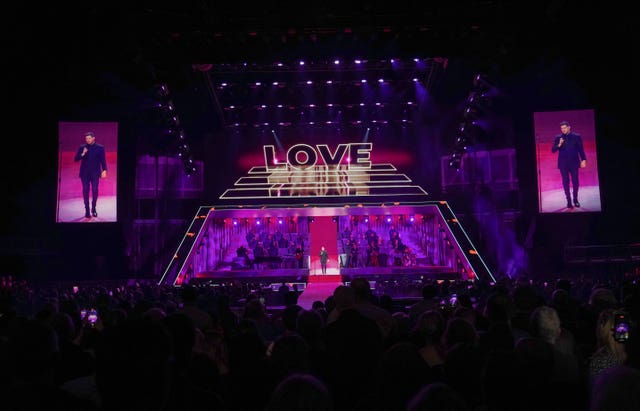 He will play The O2 again on Tuesday.
Higher is Buble's 11th album, and his fifth to reach number one on the UK Official Charts Company's album charts in April last 2022.
On February 6, he won the Grammy for best traditional pop vocal album for Higher, his 12th Grammy nomination and fifth win.