Gemma Collins has helped to launch a brand new London cafe, designed to encourage Britons to be more cat-like.
The 42-year-old reality TV star opened the Be A Cat Cafe, a pop-up experience from pet food brand Felix, on Thursday morning.
Speaking about the venue, which has been designed to help members of the public connect with their inner cat in an effort to help manage common causes of anxiety, Collins said: "My beautiful blue-eyed cat, Snowybelle, is everything I love in a cat – mischievous, fun, playful and independent, full of character and fabulous, just like me!
"I'm here for cattitude and think that if people tried being more like a cat, they'd be a lot more chilled out and relaxed.
"Say no to the things you don't want to do, say yes to being more playful and adventurous, the confidence will then come."
A wool-pit, a relaxing cat nap area and a life-sized cat climbing frame will be available to give members of the public a chance to embrace their inner feline.
Speaking about the new concept, vet, social media sensation and star of the BBC's Pooch Perfect Bolu Eso, who also attended the opening, said: "Cats are typically known for their outgoing nature and playful temperament which means not only do they make great pets, but they are animals that we as humans can learn a lot from.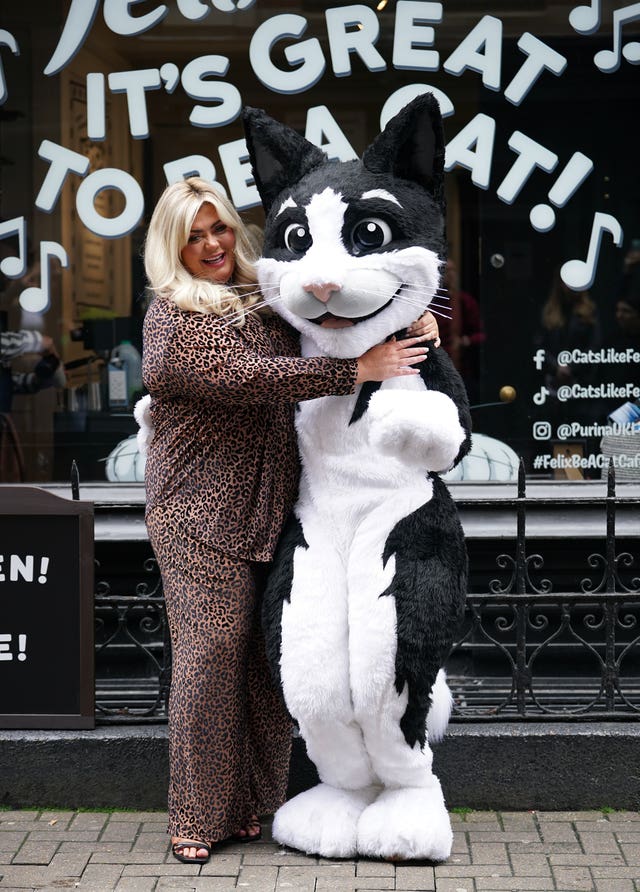 The Be A Cat Cafe is open to the public for three days from 12pm on March 30 at 15 Bateman Street, London W1D 3AQ. Visitors must book a slot online.