Outfits once worn by Beyonce, Blake Lively, Billy Porter, Nicola Coughlan and Katy Perry populate the rooms of Kensington Palace, as part of a blockbuster new fashion exhibition.
Crown To Couture explores the similarities between fashion and celebrity in the 18th-century court and the red carpet today.
Nearly four years in the making, it is the biggest exhibition ever staged at Kensington Palace.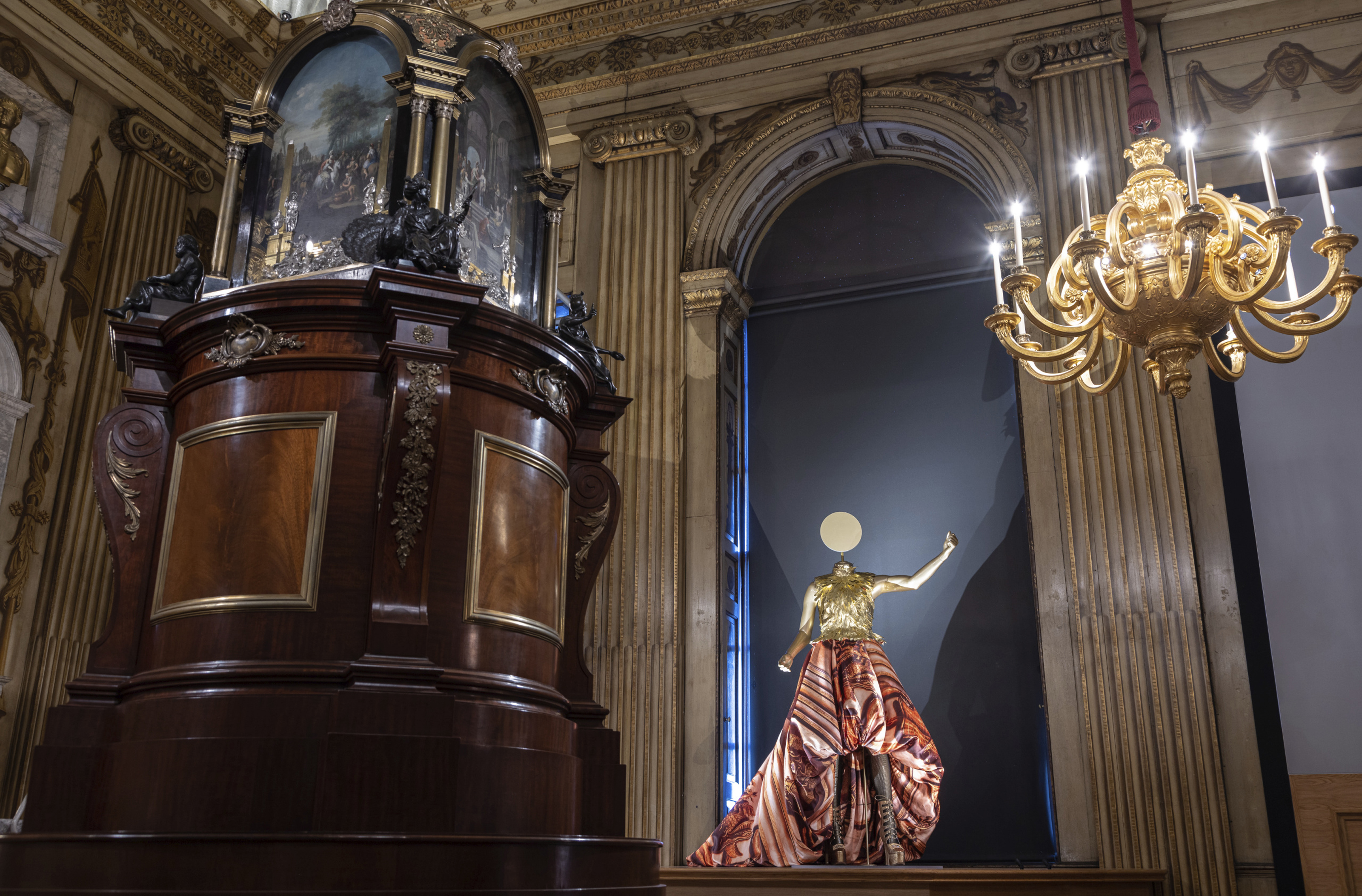 There is the intricate gold embellished outfit and matching headdress by Peter Dundas that pregnant Beyonce wore to perform at the 2017 Grammys; the bright green Christopher John Rogers gown Lady Gaga donned – complete with a face mask – at the 2020 VMAs; and the intricate gold dress actor Billy Porter wore to the 2020 Oscars.
Designed by Giles Deacon, the pattern of Porter's dress was inspired by one of the rooms in Kensington Palace.
These are side-by-side with similarly extravagant outfits from the Georgian era, including the gown worn by Lady Helen Robertson in around 1760, which has a nearly three-metre wide skirt.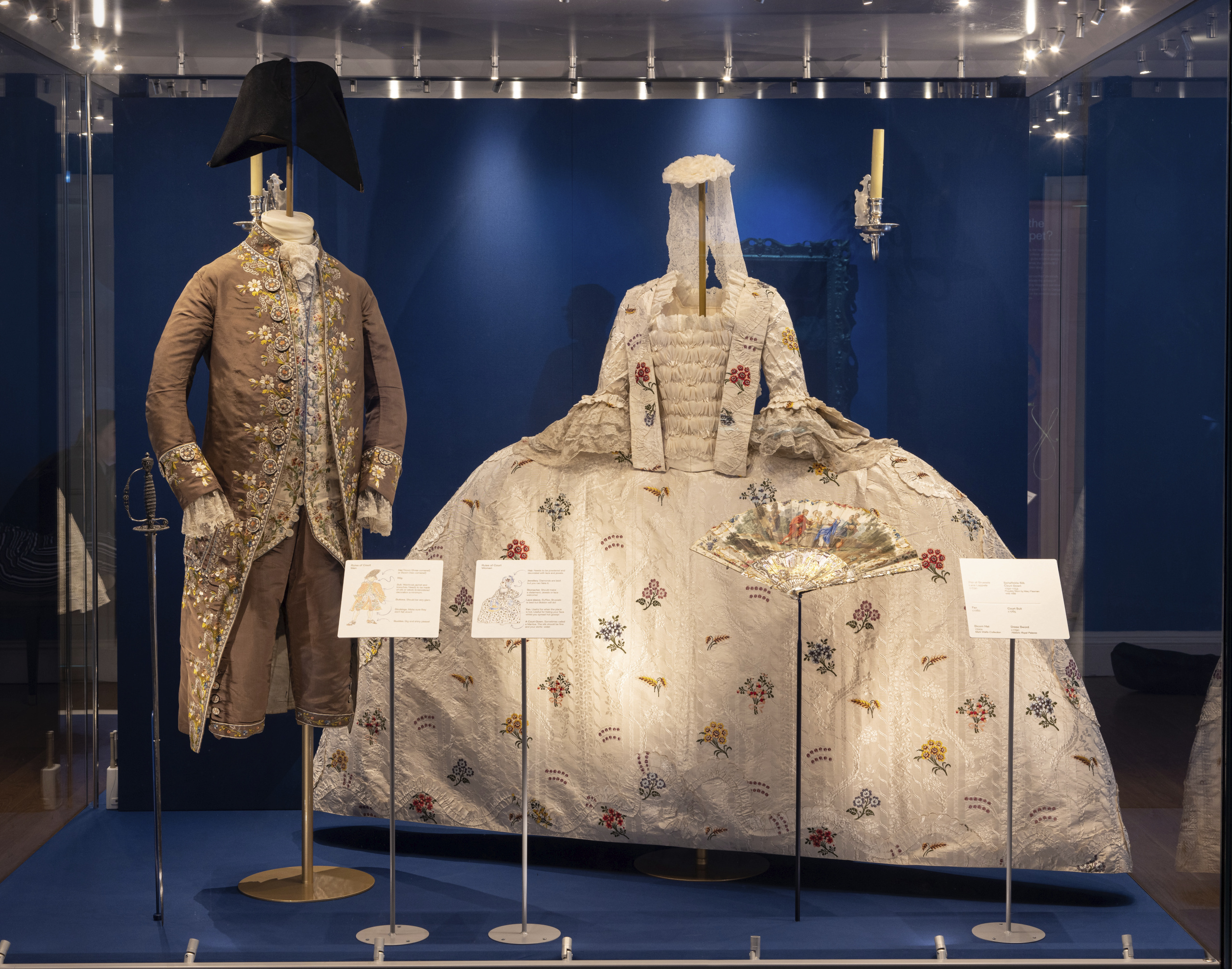 "As we dug deeper, we realised the Georgian era and the contemporary 21st century – in terms of spectacle, in terms of life, in terms of how things are perceived – the red carpet and the Georgian court, there are so many connections."
Each room is dedicated to a different aspect of attending a big event, from getting ready, to attending court or the red carpet, through to the after-party.
In the room dedicated to getting ready, Georgian beauty products sit next to a table of modern make-up.
In the 18th century, upper-class women would invite others to watch them get ready – which could take five or six hours – similar to the way 'get ready with me' videos have grown in popularity on social media.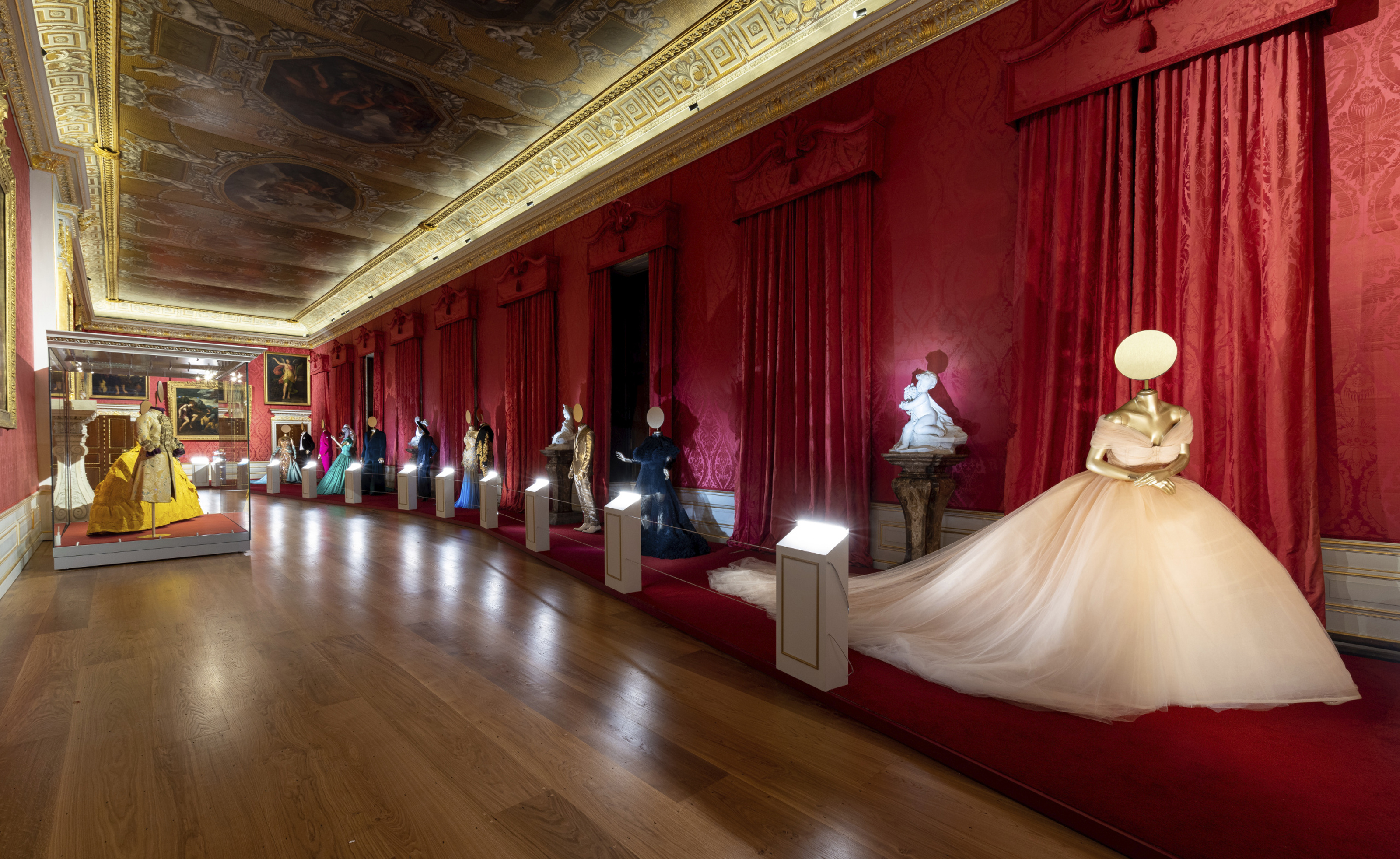 Many come from the Met Gala, known as fashion's biggest night, and one of the most important events for celebrities to be seen at every year.
Singer Billie Eilish's pink Oscar de la Renta gown – inspired by Marilyn Monroe and worn to the 2021 event – is the first thing you see walking into the room, and is followed by a stream of recognisable looks.
These include singer Lizzo's structural Thom Browne ensemble, worn to the 2022 Met Gala, model Iris Law's Moschino gown, from 2022, and actor Blake Lively's Versace homage to New York architecture – worn when she was co-chair of the event in 2022.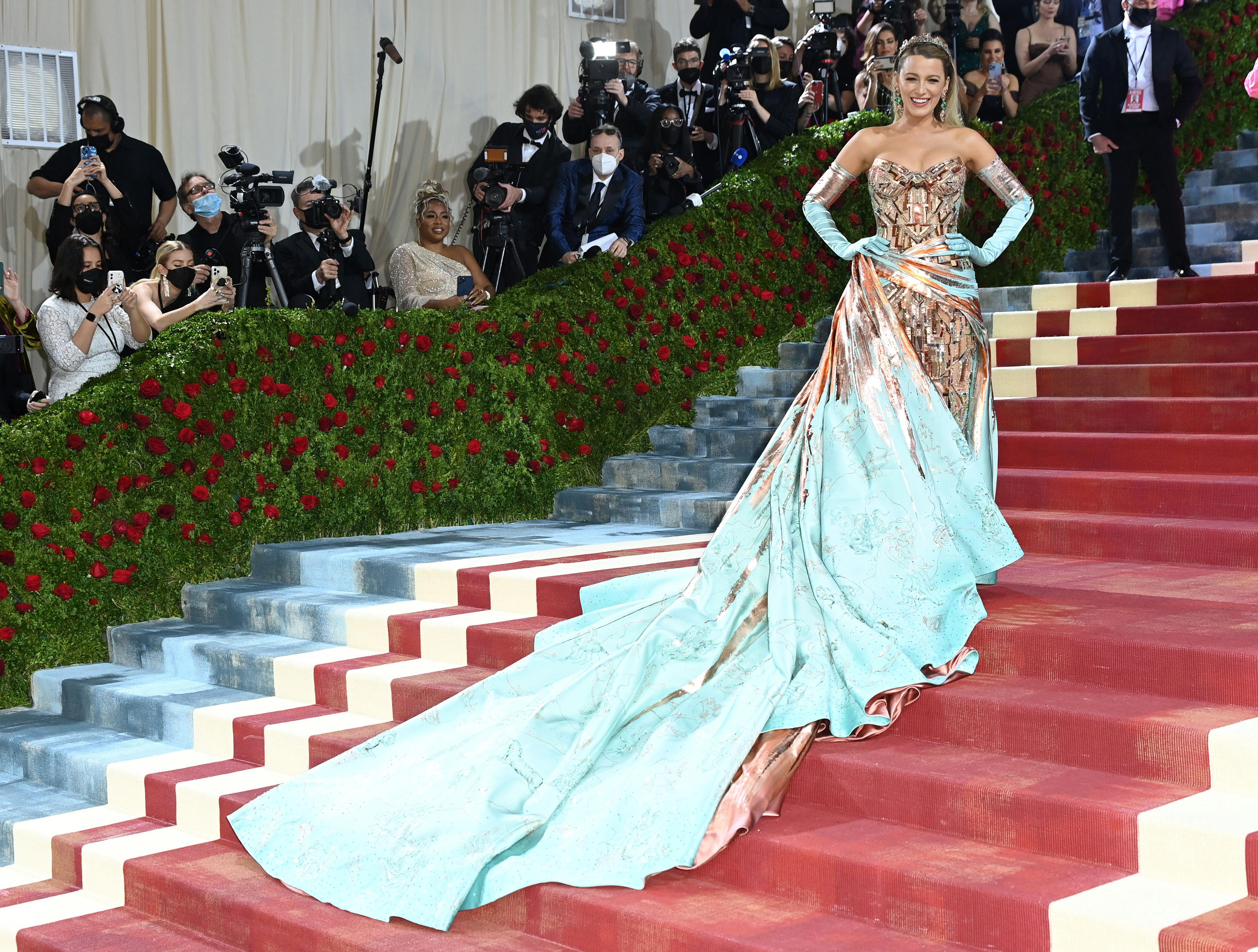 Swords said the curators were keen to make it feel "as relevant as we possibly can".
She said: "Those questions about diversity, gender, race, everything – we've embodied them, we've taken them on and we've taken that challenge – but we've tried to do it in a really sensitive way."
Swords points to Beyonce's Grammys outfit, displayed in the King's Presence Chamber, flanked by Yeoman Warders either side.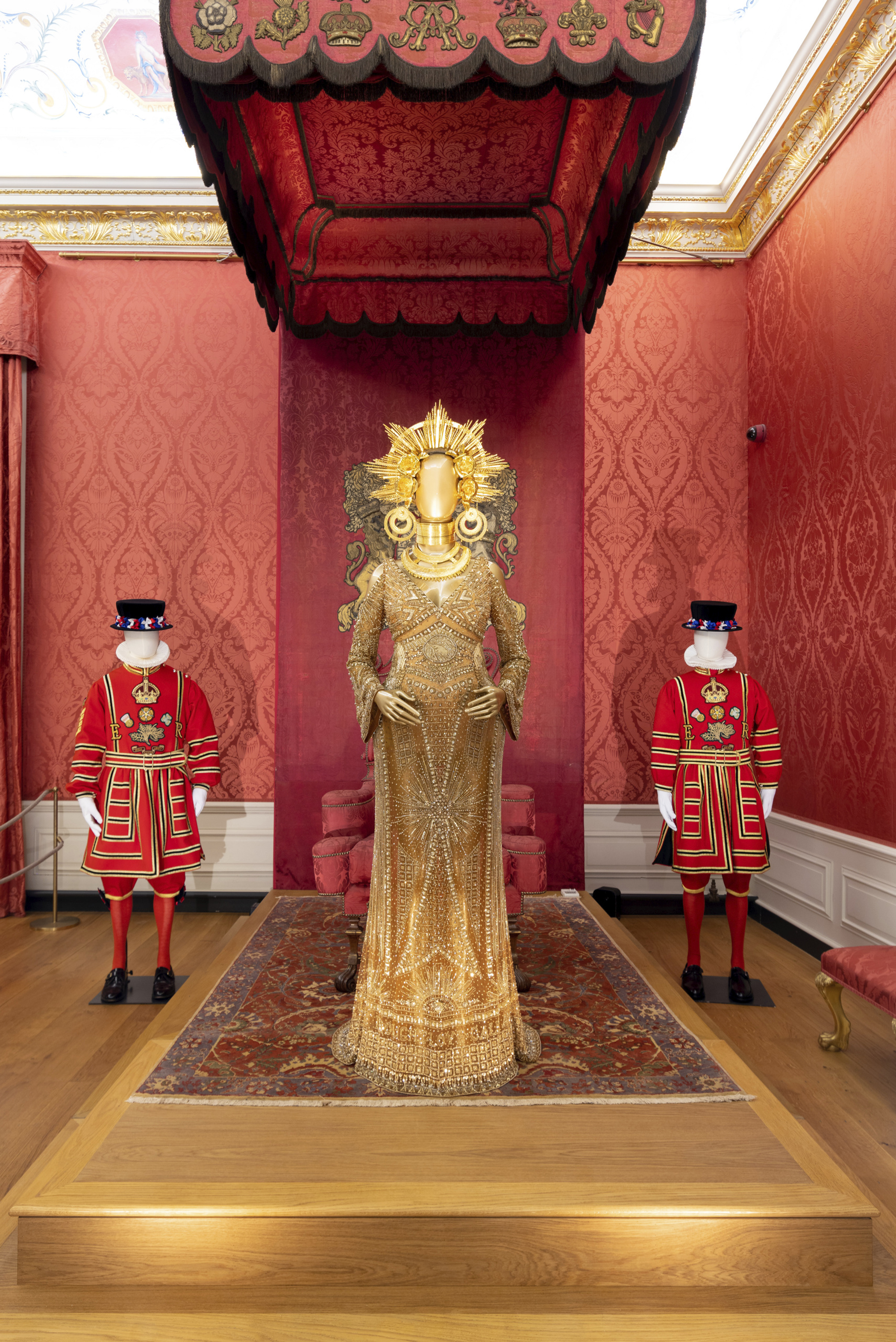 Swords wants visitors to see "that the connections across the century are more profound than we imagined".
"We always think the past is just the past, but human beings are human beings."
Crown To Couture runs at Kensington Palace from April 5 to October 29.