A Ukrainian refugee who fled her home with just a rucksack is now promoting her nation's culture in Liverpool amid the Eurovision Song Contest to showcase "what Ukraine actually looks like".
Veronika Yasynska is originally from Kyiv but has lived in Liverpool for more than a year after fleeing Ukraine following Russia's invasion – a journey which spanned six countries and saw her hide in a basement for five days.
The 29-year-old is now an event project assistant for Eurovision with Culture Liverpool and is part of Discover Ukraine, which is an area of the Eurovision village promoting Ukrainian traditions, food and music.
Authentic dishes, such as borscht with smoked pears, chebureki – deep fried dough with lamb – and dumplings with cherries will be served at the village, while visitors can also take part in a pottery masterclass and learn the Ukrainian art technique of Petrykivka.
Other activities include an interactive exhibition called See, hear, feel Ukraine from Music Saves UA, which is a non-profit fundraiser created by the Ukrainian Association of Music Events providing humanitarian aid for those in Ukraine, to learn about the history of Ukrainian music.
"It is really important for me to be here and see this historical event in person," Ms Yasynska told the PA news agency.
"I think it helps to describe the resistance of our Ukrainian nation – despite the full-scale invasion happening in our country … [we want] to share our love and the spirit of Ukrainian bravery."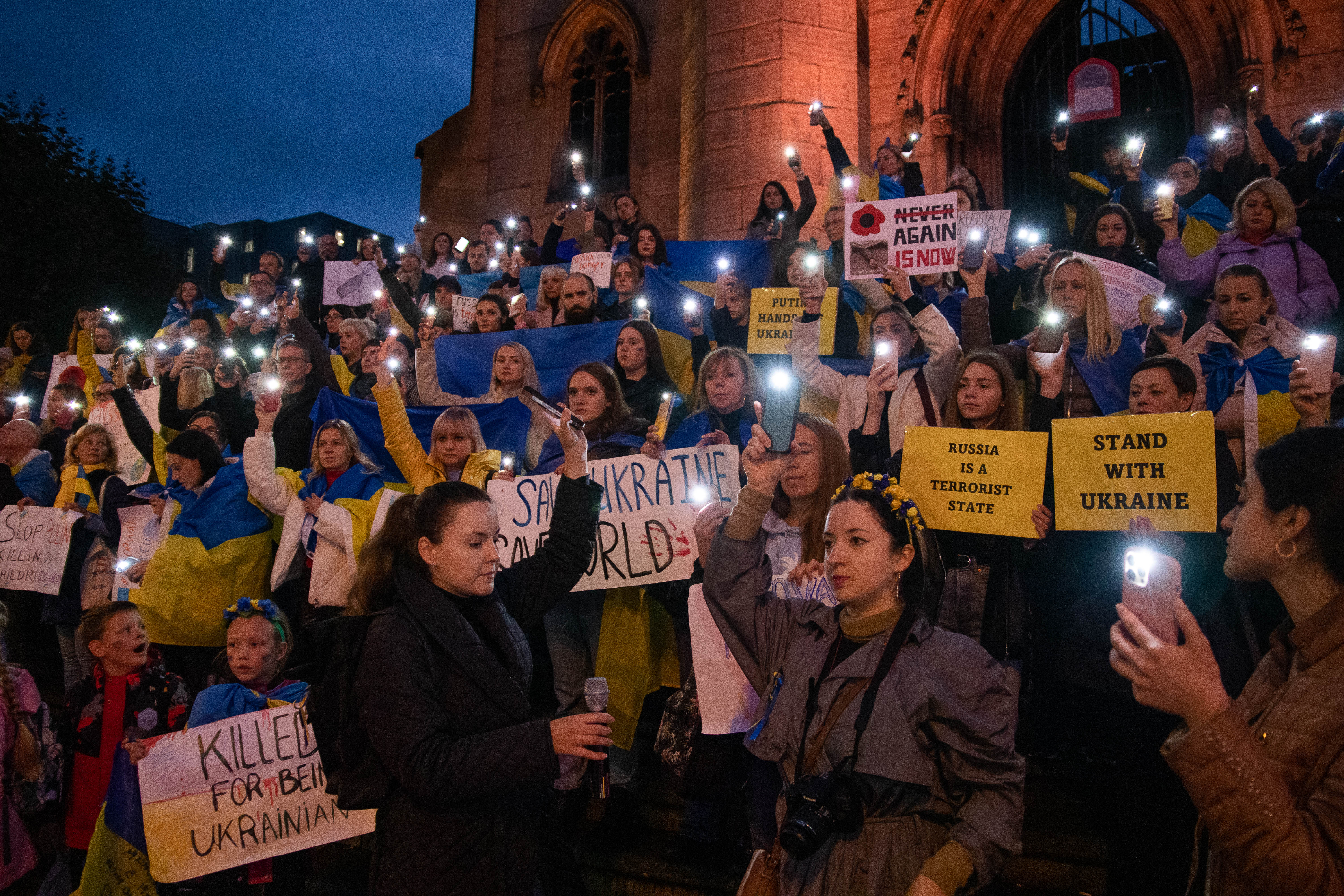 "We can clarify all of the details around our history, explain the fabric of decolonisation, and to give an understanding that we are always an independent sovereign state," she said.
"I think Eurovision has been a trampoline to highlight a lot of questions and to give a better understanding of what Ukraine actually looks like."
Ms Yasynska said she is working with a production team who will deliver commissioned projects.
"So it will be two weeks of events and collaborations with Ukrainian artists before the actual song contest," she added.
She said she is "proud" to be able to share her background and culture, and finds heart-warming moments with colleagues bonding over Ukrainian music.
"I can be proud of our country because we have a really rich cultural background and heritage," Ms Yasynska explained.
"I can't describe how it is interesting to observe how many people discover Ukraine through these circumstances, and they are working with Ukrainian artists, which is absolutely amazing.
"When you can share your earphones with a colleague and we're listening to Ukrainian music, it's really surreal."
Being part of this year's Eurovision is "surreal" for Ms Yasynska, who has been an avid fan of the singing contest since 2004 when Ukraine's entry, Ruslana, won the competition.
"Eurovision has been a big part of life since 2004 when Ruslana won Eurovision," she said.
"Since that time, I was a fan of the contest and followed the updates.
"I will definitely cheer for my country and support it."
Ms Yasynska was initially apprehensive that the UK being host to Eurovision might take away from highlighting Ukrainian culture, but hopes that the Discover Ukraine project will "move it forward with our Ukrainian culture".
"It was kind of a question of 'how will it be?', perhaps people won't understand us, or that [Eurovision] might highlight the UK more, but I want to move things forward with our Ukrainian culture," she explained.
"However, I am sure that everything will work perfectly."
Ms Yasynska fled Ukraine with just a rucksack, limited essentials, her laptop and camera, and had to camp in basements before making the trip to Liverpool.
"I stayed with my family in Kyiv and hid in a basement with five other families before moving to the south-eastern part of Ukraine where I volunteered for a while," she said.
"My family and I decided to split, so I continued travelling with my mum and without my father to Poland through Romania, Slovakia, Hungary, Warsaw, and after that we moved closer to Germany where we found apartments to rent.
"During that time, my friend messaged me that he had been living in Liverpool for a while, and offered me to come to the UK."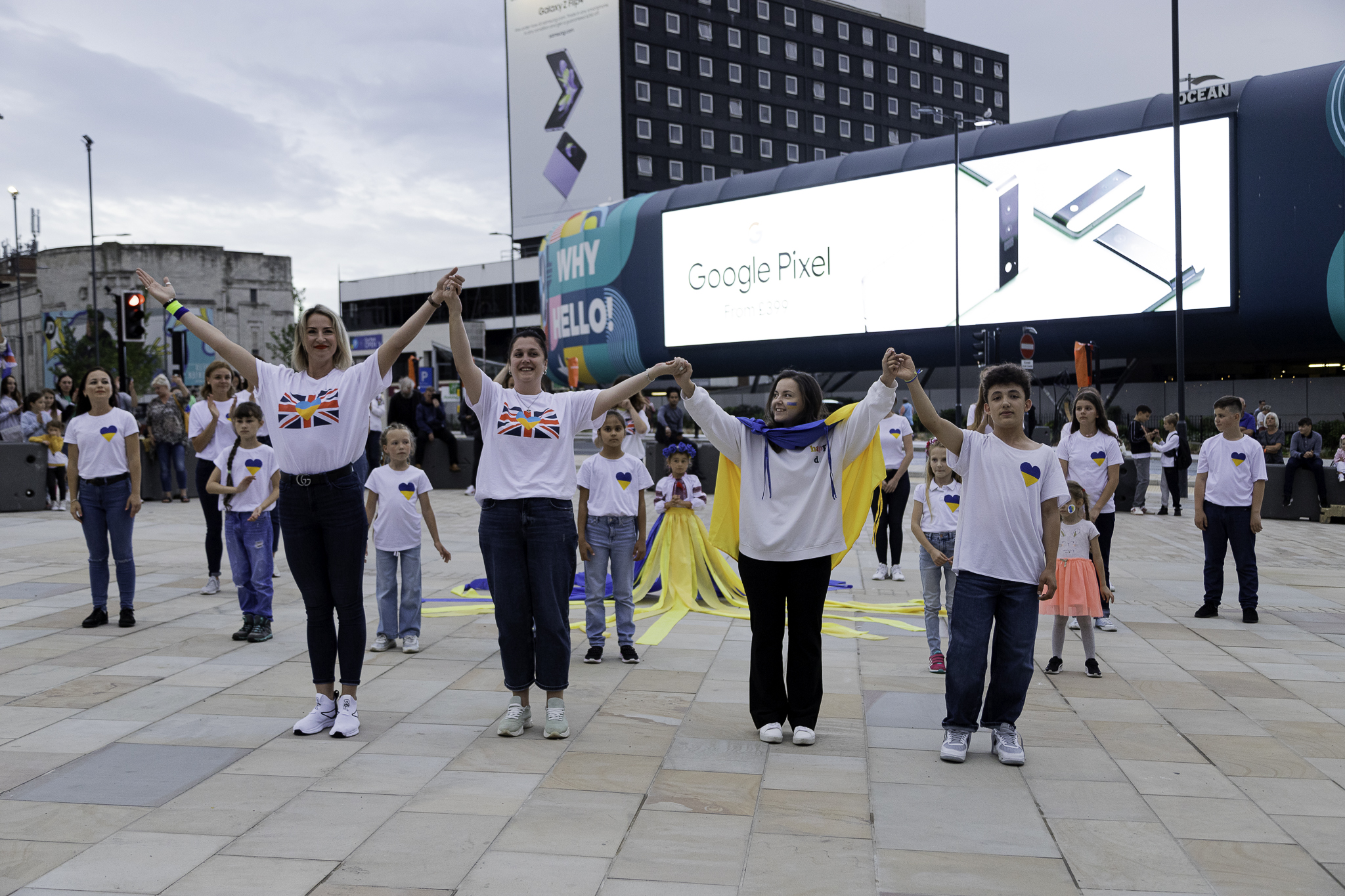 Realising that Poland was becoming "overwhelmed by displaced and relocated persons from Ukraine" she felt the need to move somewhere safer with her mother, despite it being a "scary" prospect.
"I agreed [to the move], though it wasn't something that I really wanted to do as I didn't have a plan or strategy to stay in the UK," she said.
"I travelled with one rucksack, my laptop and camera… and travelled by train.
"It was really scary to move somewhere abroad."
While she was daunted by the move, she hopes that she can "help my country" through her line of work.
"I had no expectations of Liverpool – I just wanted to find a safe place, find a job immediately, start work, and the biggest thing for me is to help my country and it doesn't matter what it will be," she said.
"I just wanted to find something that will be helpful for the army or displaced people."
She is grateful for the support that she has received whilst being in the UK.
"I want to thank everyone who has supported Ukraine – each individual who has already helped is part of our big victory," she said.
"I would like to encourage people to keep [supporting] because we really need to stop this war."