A former Eurovision contestant who missed out on the chance to perform on the final stage when a band member caught Covid will get his opportunity this year.
Dadi Freyr was due to represent Iceland in 2020 and when the event was cancelled due to the pandemic he entered on behalf of the country again in 2021.
His song was tipped as a favourite, but when a member of his band, Dadi og Gagnamagnid, tested positive for Covid they were unable to perform live and came in fourth place after a recorded performance was shown.
On Saturday, Freyr, 30, will finally be performing on stage at the final in Liverpool, although not as one of the entries.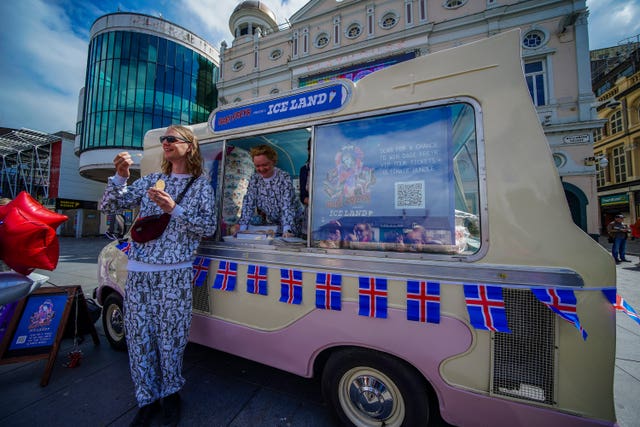 He said it felt "boring" and "not very nice" to miss out on the opportunity to appear in the 2021 final.
On what fans could look forward to from the performance, he said: "Expect it to be me on stage in front of actual people and that it's not going to be boring.
"I'm going to sing, it's going to be a Liverpool song and maybe a cameo from the wife and that's all I can say."
On Thursday he performed in Liverpool in front of an ice cream van, where his wife and fellow band member Arny Fjola Asmundsdottir handed out free ice-creams.
He spent two hours taking selfies with Eurovision fans from across the world who queued for pictures.
He said: "Liverpool's great. It's pretty cool to see how far people are coming from."
Freyr said he was tipping Iceland's entry Dilja to win this year's Eurovision.
Asked if he had any words of advice for this year's contestants, he said: "Just go and have the best song and sing the best and have the best act and get the most points, that's the most important."