A 99-year-old former circus worker has achieved her lifelong dream of having knives thrown at her during a live circus performance.
Annie Duplock from Sharnford in Leicestershire got in the ring after the performance's finale and stood against a board as blades were hurled at her by a professional knife thrower.
She was introduced to a cheering crowd by Mr Burton, who said: "Annie worked for me 30 years ago, putting up posters.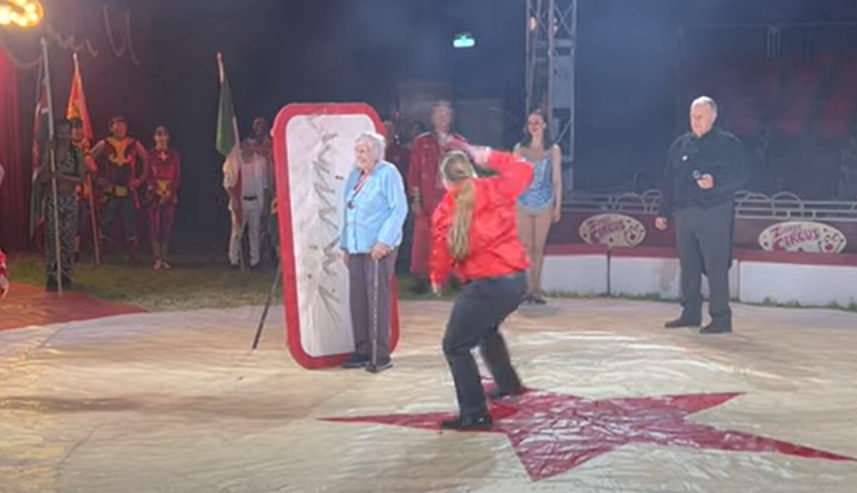 The circus founder told the audience Ms Duplock had seen the show the night before and asked him to be part of the knife-thrower's performance for her 100th birthday treat.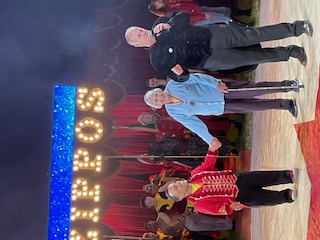 Mr Burton agreed to allow knife thrower Toni to involve the almost-centenarian in the performance and said the performer "will handle this very professionally".
Speaking to the PA news agency after the show, Ms Duplock said she "really enjoyed" the experience.
"I'm ready for the next one," she said.