Actor and writer David Harewood said the unveiling of his portrait in the Harewood House marks a "significant day" for him and his family.
The Homeland and Blood Diamond actor, who was raised in Birmingham, is the descendent of people who were enslaved in the 18th century on a Caribbean sugar plantation, owned by the 2nd Earl of Harewood.
The portrait will be displayed as part of the Missing Portraits series this weekend, which aims to address the lack of diverse representation within the Harewood House art collection.
"Harewood House plays an important role as it continues to acknowledge its own history and the impact that this has had on future generations.
"It is vital that we continue to discuss the legacy of slavery and its impact in the UK and abroad."
The portrait will be accompanied by an exhibition called David Harewood: What's in a name? which explores his life, career and his work as an ambassador for mental health awareness and racial inequality.
Ashley Karrell said it was an "honour" to be co-creating this moment with Harewood in the history of Harewood House in Yorkshire.
"The portrait stands with humility and strength next to those from the 18th and 19th-century, validating those people who were once unnamed and forgotten," Ms Karrell said.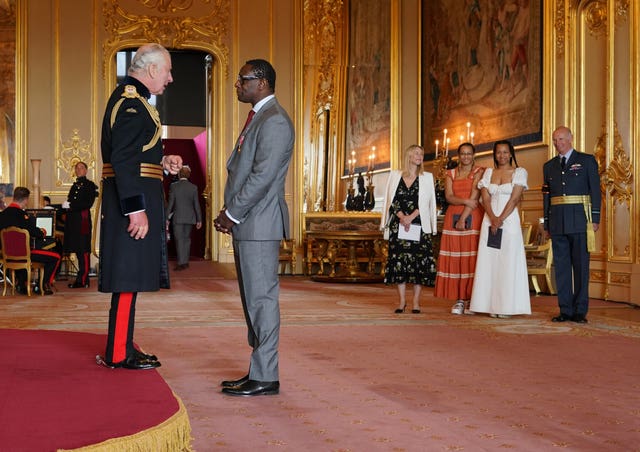 The Earl and Countess of Harewood, David Lascelles and Diane Howse, said they were "delighted" to unveil the portrait, adding: "By celebrating David's life and work and engaging with the history that links our two families in this way, we hope to continue these complex conversations and encourage positive change elsewhere."
The exhibition opens on Saturday September 9 and will run until October 22, opening again from January to March next year.