A 98-year-old care home resident from East Yorkshire had his dream of getting behind the wheel once again fulfilled.
Don Mitchell, a resident of Beverley Parklands Care Home and a former Royal Navy technician, had to give up his licence aged 94 for safety reasons after more than 50 years of driving, saying he was 'heartbroken' at the time.
Mitchell has now been given the opportunity to get behind the wheel once again and has become a driving school's oldest-ever pupil.
The motoring school, the aptly-named Young Driver, usually lets under-17s get behind the wheel on private property to build their skills early, but the firm says it has 'no upper age limit'.
That's been tested with Mitchell, who even exceeded the 92-year-old who has received driving tuition from the company before.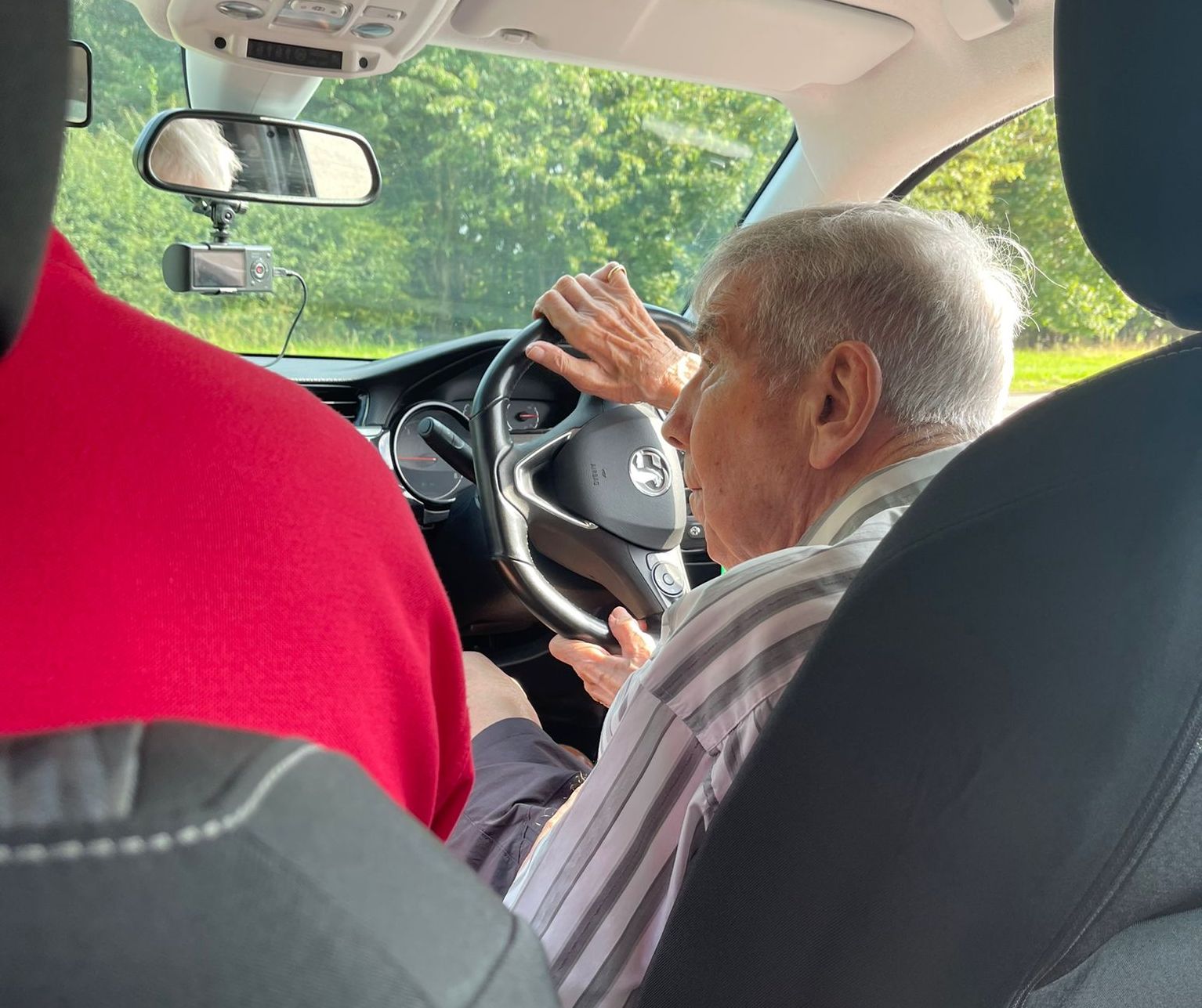 He got behind the wheel of a dual-controlled Vauxhall Corsa with a qualified instructor in the passenger seat, though Young Driver said 'not that he needed any assistance'.
Speaking after his drive, Mitchell said: "I was delighted to be able to get behind the wheel again, I was heartbroken to give up my licence. I think I still drove quite safely at 94 but there comes a time when it has to be given up.
"It was great to check I hadn't forgotten all of my driving skills – and, like riding a bike, it all comes back to you. I hadn't realised how much cars have changed since I last owned and drove one. The steering wheel is harder to turn and the gear stick is harder to hold.
"It was nice to see the youngsters just starting to learn as well. And my advice to them is always to stay inside the speed limit! There's an old saying 'Rules are for wise men to follow and fools to break'."