Enchanting display of colour at Dublin Zoo for Wild Lights spectacular
The Wild Lights event runs until January.
A dazzling and spectacular display of colour has returned to Dublin Zoo as part of the award-winning Wild Lights event.
Visitors are invited to discover the "secret life of Dublin Zoo at night" and see an enchanting display of "magic and wonder".
This year's display includes fairies, mythical creatures, vibrantly coloured animals, a gnome village and a "dreamlike" candy land, all lit up as beautiful silk lanterns.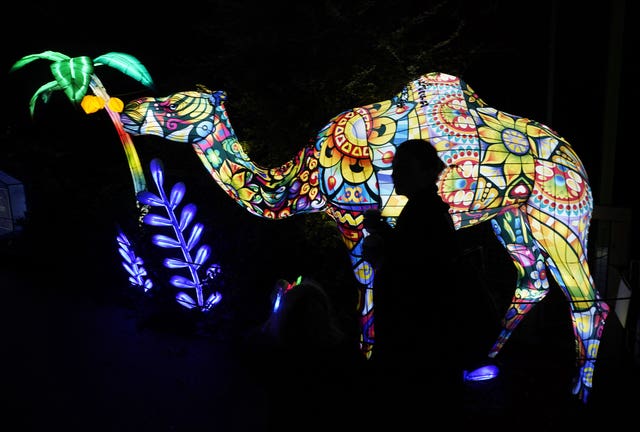 Dr Christoph Schwitzer, director of Dublin Zoo, said: "Visitors will get a unique insight into the magical happenings that take place when the sun goes down and our nocturnal creatures come to life.
Wild Lights will open to the public every day from Thursday November 16 until January from 5pm – 9pm, excluding Christmas Eve, Christmas Day and St Stephen's Day.
Admission to Wild Lights will be 24.50 euro for adults and 20 euro for children.