David Attenborough describes rare bird's comical dance routine on Planet Earth
The clip shows the male Temminck's tragopan 'pumping up a pair of horns and a multi-coloured bib' in the hope of impressing a female.
Sir David Attenborough has described the never-before-filmed comical dance routine developed by a rare bird seen in an upcoming episode of Planet Earth III.
The naturalist and TV broadcaster, 97, said "bird courtship is just one of the most dramatic sequences you can get" when explaining a segment set to appear in the new Forests episode of the BBC programme airing on Sunday.
It shows the male Temminck's tragopan "pumping up a pair of horns and a multicoloured bib" in the hope of impressing a female in the mountainous forests of central China.
"It's nature sort of showing off. And the way in which, in this rather demure way, she says 'I think you're rather boring and I'll go somewhere else' is really very engaging."
The mating ritual has never before been filmed in the wild.
Forests producer and director Sarah Whalley told the PA news agency: "Capturing this magnificent courtship display in the wild was a real challenge because the birds are so elusive and live in remote difficult terrain.
"Our crew waited six weeks to get the shot, and wow was it worth it.
"David was certainly impressed, and we can't wait to share this charming behaviour with everyone at home."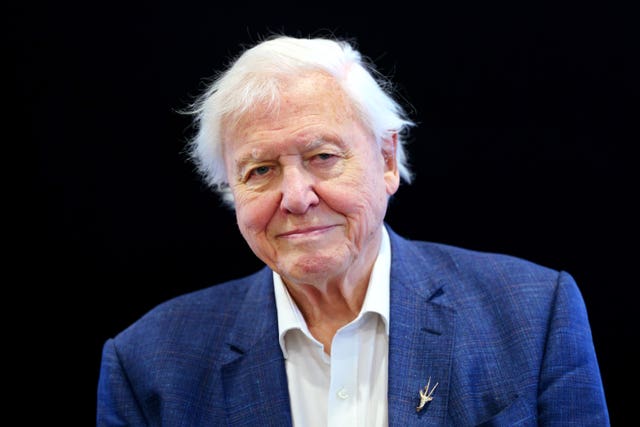 It is set to include the temperate rainforests of Canada, where "rarely seen spirit bears fish for salmon", to the teak forests of India, where "whistling wild dogs work together to bring down prey three times their size".
Meanwhile, in the dense tropical rainforest, "treehoppers form surprising alliances to fight off assassin bugs" and "oriental pied hornbills go to incredible lengths to protect their young", the BBC previously said.
Sir David said: "This is a world where nothing is quite as it seems – full of strange connections, often hidden from us.
"Only now are we beginning to see life in the forest from a new perspective."
Planet Earth III continues on BBC One at 6.20pm on Sunday, November 19.