Supporters of Russian opposition leader Alexei Navalny have placed a replica of the tiny "punishment cell" he has repeatedly been held in outside Russia's embassy in Berlin, in an effort to raise awareness of his fate.
About 100 people — including Mr Navalny's brother Oleg — attended the demonstration in the German capital's Unter den Linden boulevard, some holding placards calling for the release of all political prisoners in Russia, and others for Russian President Vladimir Putin to be tried for war crimes in Ukraine.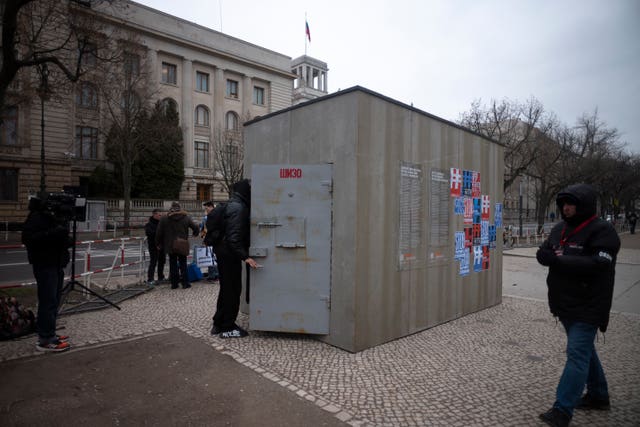 Mr Volkov said the poisoning of Mr Navalny in 2020 and his subsequent jailing on returning from Germany — he is serving a nine-year sentence for fraud — were part of a Kremlin crackdown on Russia's opposition before launching its attack on Ukraine.
He said Mr Navalny had repeatedly spoken out against the war during court appearances. "Every time he does, he is punished," he added.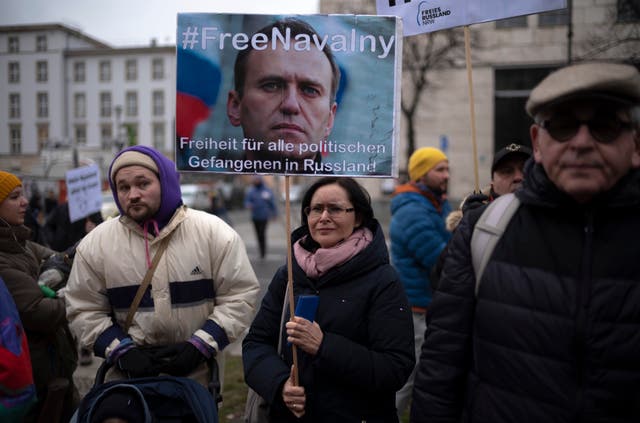 "There are maybe signs that they are actually listening in the Kremlin," he said. "Not because they are good people — they're not — not because they are humanistic, but because they are vulnerable."
He suggested that Mr Putin might seek to use Mr Navalny in possible peace talks.
"He knows that at some point in time he will be forced into negotiations and then, OK, many options will be on the table," he said.